Sponsored by SN Travel
ENJOY the amazing week long St Patrick's Day Festival in Montserrat, otherwise known as the 'Emerald Isle of the Caribbean' and follow with a sun soaked stay on the fabulous island of Antigua.
SN Travel are offering an amazing opportunity to celebrate St Patrick's Day in style on the stunning island of Montserrat where the renowned St Patrick's Day Festival runs for an entire week.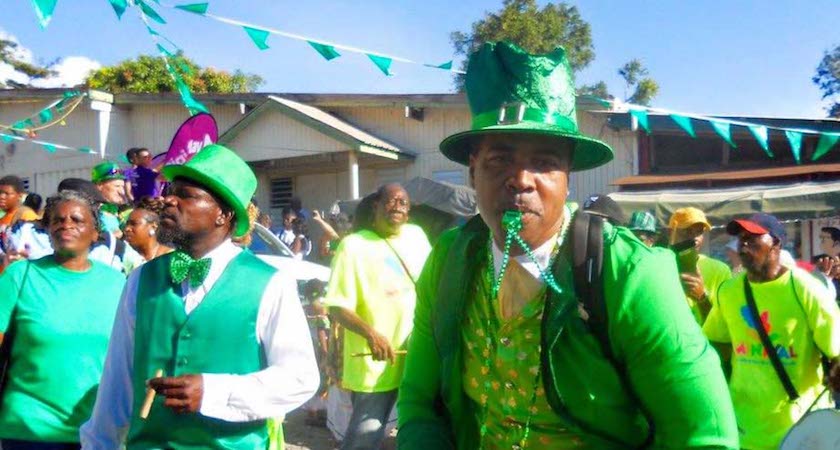 Enjoy a whole host of events during this fun-filled week of Irish/Caribbean festivities culminating in a grand parade on Friday, March 17.
Whilst there take the opportunity to enjoy a tour of the Soufriere Hills Volcano from the safety of the Montserrat Volcano Observatory and see the buried capital of Plymouth, an eerie ghost city devastated by the 1995 eruption.
After all the festivities, follow with a five day stay on the sun soaked island of Antigua, home to some of the most spectacular beaches in the Caribbean.
Visit Shirley Heights with its captivating vistas and legendary Sunday barbecue party or discover Antigua's beautiful flora, fauna and landscapes with an organised hike or cycle ride.
Take a trip to UNESCO World Heritage Site Nelson's Dockyard, the only Georgian dockyard in the world whilst water sports enthusiasts are on for a real treat with an abundance of water based activities to enjoy.
Itinerary
March 9 - London Gatwick -Antigua with Virgin Atlantic. Stay overnight in Antigua at Connie's Comfort Suites

March 10-18 – Ferry to Montserrat and 8 night stay at Tropical Mansion Suites including breakfast.

March 18-23 – Ferry to Antigua and 5 night stay at Connie's Comfort Suites on a room only basis.

March 23 – Antigua – London Gatwick with Virgin Atlantic.
Price is based upon two people sharing and all transfers are included.
All of this for an incredible price of just £1499 per person.
Take advantage of this outstanding offer and contact SN Travel's friendly and helpful team today on 0207 254 0136.