FIFTEEN amateur cyclists have today set off on a gruelling 10-day challenge which will see them ride across Ireland to raise vital funds for Breakthrough Cancer Research.
The team, all colleagues working at the Dublin-based tech company Qualtrics, will now cycle 1500km of the Wild Atlantic Way in a bid to hit their €1million fundraising goal for the Irish cancer charity.
The organisation is focused on research and education of cancers with a poor prognosis, such as ovarian, lung, malignant melanoma, pancreatic and oesophageal.
It has already brought eight new treatments for difficult-to-treat cancers to clinical trials in Ireland.
For their Ride2AMillion challenge the cyclists will power their way from Mizen Head in southern Ireland to the most northerly point in Ireland, Malin Head, where they are due to arrive on August 8.
Ride2AMillion is the latest in a series of fundraisers for 5 For The Fight  - a global movement inviting everyone to give €5 for the fight against cancer.
The organisation, launched by Qualtrics in 2017, has raised more than $27.4M total globally and €950,000 in Ireland for the fight against cancer to date.
To date, the organisation has funded 21 cancer researchers, including the hiring of three research fellows as part of the Dermot Costello Cancer Immunology Fellowship — launched in honour Qualtrics' EMEA Chairman, Dermot Costello who passed away from bowel cancer in January 2018.
"At Qualtrics, we're deeply committed to doing everything in our power to help eradicate cancer," said 5 For The Fight coordinator, event organiser, and Qualtrics cyclist, Peter McGreevy.
"In our journey to €1 million, we have done everything from participating in the world's largest virtual high five chain, to a virtual 5k race with more than 5,000 participants around the world. Now, we're taking on the toughest challenge so far."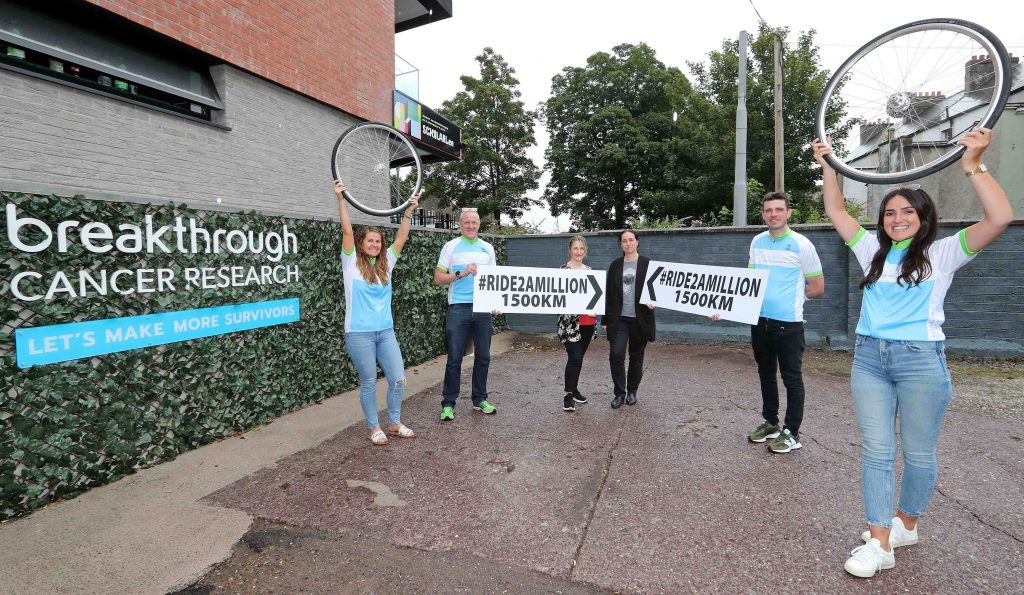 The Irish team has already raised €950,000 for Breakthrough Cancer Research and with this ride aims to raise an additional €50,000 to hit the €1million mark.
These funds will enable 5 For The Fight to fund two additional research positions over the next three years.
Co-organiser of the cycle challenge Tim Farmer is no stranger to fundraising himself after cycling 800km in a similar challenge from his home in Naas, county Kildare, to Bristol last summer.
"We've chosen a route that's almost three times longer than the direct one, but it's also one of the most beautiful routes in the world so we're going to be taking it all in at every stage," Farmer said. "It's been a tough 18 months for charities everywhere, with a sharp decline in the fundraising they rely on, so we're keen to do our bit and put in the miles to keep the momentum going in our fight against cancer."
Along their route, which takes in Cork, Kerry, Limerick, Galway, Mayo, Sligo, Fermanagh and Donegal, the 15-strong team of cyclists will be joined by four support cars and will cycle up to 170km a day over the 10-day event.
You can find out more about the event and how to donate here, or follow their progress on social media through #Ride2amillion