DUBLINERS are the biggest 'hypocrites' in both Ireland and the UK when it comes to bad driving habits, according to a new survey.
The study, conducted by auto retailer Imperial Cars, found that more drivers in Dublin than anywhere else admit to bad driving habits despite harshly criticising other motorists for the same behaviour.
The worst habit people claimed to get angry about but were guilty of doing themselves was failing to indicate, with inconsiderate parking in second place.
A third (33%) of Dublin drivers were found to be 'hypocrites' followed by Southampton (29%) and Birmingham (28%).
Men were found to be the main culprits – with nearly a quarter admitting they don't bother to use their indicators at least once a week.
The other worst behaviours included driving well below the speed limit, using mobile phones behind the wheel and tailgating – the dangerous practise of driving far too close to the car in front.
The survey also found that hypocritical driving behaviours become less common with age (cue surprise).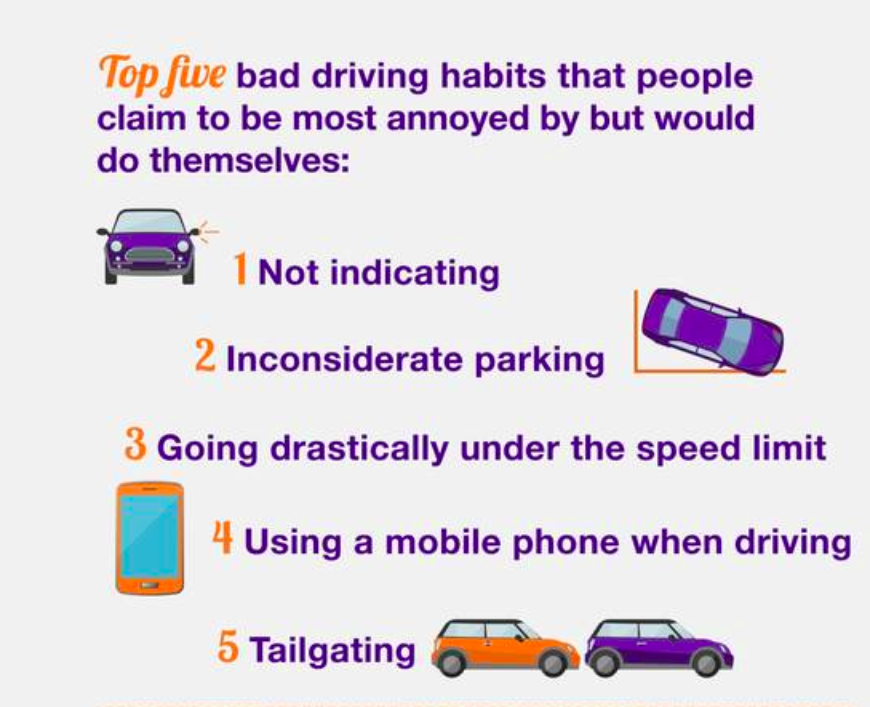 Almost a third (29%) of 18-24-year-old motorists admitted to engaging in bad habits at least once a week, compared to just 10% of those aged 65+.
Neil Smith, operations director at Imperial Cars, said: "It was interesting to see the extent of hypocrisy amongst drivers, with large percentages irritated by habits, that they themselves do, on a frequent basis.
"The thing that really stood out for us was the use of mobile phones while driving in the Top Five hypocritical driving habits."