THIS SAINT Patrick's Day is not going to be the 'bigger and better than ever' event the world was promised after the start of the pandemic put pause to celebrations last year.
Once again, there'll be no massive in-person gatherings, no Mass, no packed pubs and trad bands and huge puppets being paraded down the streets.
By now everyone's heard the joke that, with Ireland skipping two St Patrick's Day celebrations in a row, the snakes will be back on the Emerald Isle before we know it-- here's hoping that doesn't happen.
So just in case the last long, dragged out year has made you forget just how mental a normal St Patrick's Day in Ireland is-- or if you've never experienced one and are curious as to just how the Irish celebrate-- read on: here's what an average Saint Patrick's Day looks like in Ireland.
How do Irish people celebrate Saint Patrick's Day?
Okay, we're going to be generalising a bit here. People have all sorts of different ways they celebrate Saint Patrick's Day-- some people are atheists and won't attend the mass but love the parades, some people are highly religious but never set foot in a pub, and some people just hate parades of any sort (Yep, they're out there).
But in general, in Ireland every Saint Patrick's Day begins the same: the big breakfast.
The St Patrick's Day breakfast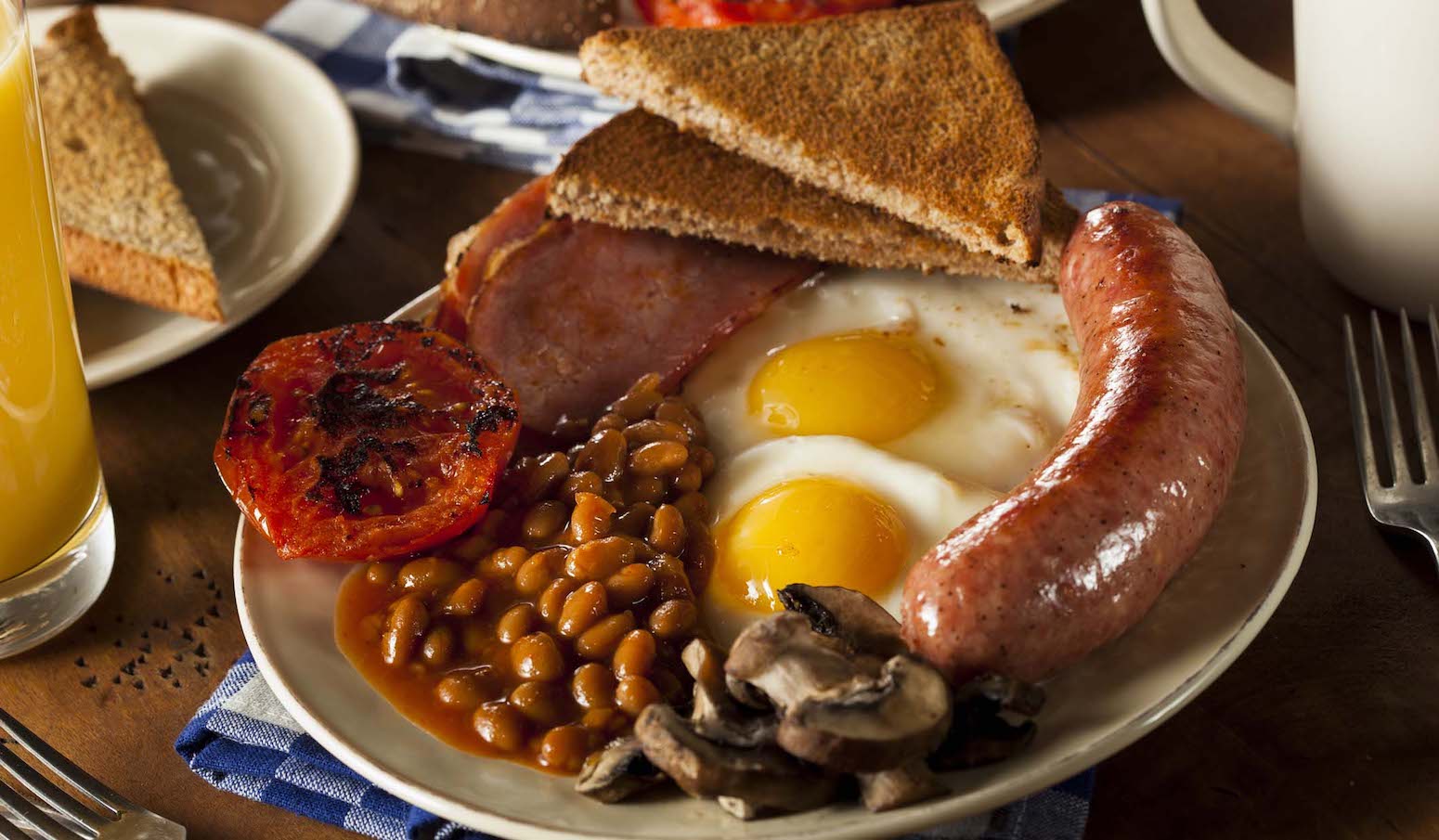 We'd go so far as saying 90% of people in Ireland start their St Patrick's Day with a big fry up.
There are several reasons for this: 1, it's great soakage for the day ahead. 2, St Patrick's Day is a national holiday and you have time to wake up at your leisure and cook a load of fried sausages, bacon, eggs, black pudding and whatever else. And 3, the most obvious one: it tastes absolutely class.
And with plant-based fake meats readily available in almost every shop in Ireland, vegetarians and vegans can still enjoy the traditional fry up too.
St Patrick's Day mass
St Patrick's Day can fall any day of the week, but a special St Patrick's Day mass is held whether it's a Sunday, a Friday or anything in between.
These church services are special as they tell the story of St Patrick and what people can learn from him and what he achieved during his lifetime-- such as converting the Irish people to Christianity.
These special services tend to run a little longer than regular mass, and usually include choirs with schoolchildren singing in Irish.
The St Patrick's Day parades
Dublin's is the most famous St Patrick's Day parade, drawing up to half a million people to the streets of the capital, but every city in Ireland has their own parade.
Towns and even small villages often set up their own parades too, so if you're not a fan of enormous crowds-- or have children with you that could easily get lost-- these smaller parades are just as fun and far less stressful.
Puppets, trad bands, special guests and community marches are staples of every St Patrick's Day parade, and every town also tends to have their own unique swing on things--- like in Rush, County Dublin, where Big Bird does wheelies on a quad bike (No, really).
The starting times for these parades vary-- sometimes they start as early as 11am, but some cities can wait until later in the afternoon, after everyone has gone to mass and eaten their fry-up, before the celebrations begin.
The St Patrick's Day pub
'Pub' might be a bit of a stretch here-- generally, on St Patrick's Day the pubs are so full of people that it can be hard to get in the door, nevermind sit down with a relaxing pint.
So on St Patrick's Day, the streets become the pub-- people gather outside with plastic pint cup, watch the parade or street performers, sing, dance and be merry. This tends to go on until the very early hours of the morning, leading to a lot of annual leave being booked ahead of time-- or showing up to work with the post-Paddy's Day hangover.