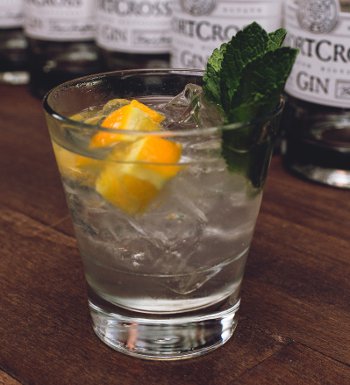 Ingredients
35ml Shortcross gin
Fever-Tree elderflower tonic
Fresh orange ice cubes and a sprig of fresh mint to garnish
Bartender Stuart Podmore from Muriel's Café Bar in Belfast says...
Advertisement
"We wanted to create a simple yet beautiful serve to compliment this lovely gin.
"The orange ice-cubes were unique, looked good in the glass and were a wee bit of fun!
"We chose the elderflower flavoured tonic water because of the presence of these flavours already in the gin.
"And not only does a sprig of mint look good but it also creates a lovely fresh clean smell when taking a drink."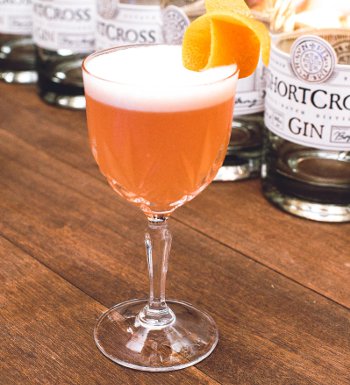 How to make the perfect summer gin and tonic - 9 Hour Bill 
Ingredients
Advertisement
35 ml Shortcross gin
10 ml Campari
15 ml orange juice
15 ml lemon juice
10 ml citrus sherbet
15ml egg white
Garnish: orange zest
To make the citrus sherbet
1. Zest 2 oranges, 2 grapefruits and 4 lemons, and macerate the zest in 400 grams of caster sugar for 2 hours.
2. Add this to the strained juice of the zested fruit along with 100 ml of water and cook on the lowest heat possible for 4 hours.
3. Allow to cool, pass through a fine sieve and bottle. (store in the fridge for up to 2 weeks).
To make the 9 Hour Bill
1. Chill glassware by adding ice and putting in the fridge.
Advertisement
2. Add all ingredients to shaker and dry shake to incorporate egg white.
3. Add ice and shake hard.
4. Empty ice from your glass and find strain your drink
5. Serve with an orange twist.
Bartender Micheal Brown, from Belfast's Merchant Hotel, explains the inspiration behind his signature summer serve...
Advertisement
 "The inspiration for '9 Hour Bill' came from the classic cocktail, Maidens Prayer, dating back to 1907.
"The original drink consisted of gin, orange curacao, orange and lemon juice.
"This take on the classic uses the Irish craft gin, Shortcross, with its subtle sweetness and citrus notes being enhanced and complemented by the fresh orange and lemon juice.
"The addition of Campari further adds to the zesty drink and brings a bitter element, along with the egg white this rounds the flavours off nicely to create a refreshing drink, which will help welcome summer back in style.
"The name takes its inspiration from William Sherman-Crawford, a prominent landowner in Co. Down and a radical reformist of his day.
"He stood as a representative in parliament and held the position of Sheriff of Down.
"He fought for the 9 Hour Bill, Irish tenants' rights and many other important social issues for Irish people and workers as a whole.
Advertisement
"There is a stone obelisk standing on the Rademon Estate, where Shortcross Gin is made, erected in his memory by the people of Co. Down."