ALAN PARKER, a director best remembered in Ireland for directing films like Angela's Ashes and, most notably, The Commitments, has died aged 76. 
The filmmaker passed away on Friday following a lengthy battle with illness. 
He is survived by his wife Lisa Moran-Parker along with his five children and seven grandchildren. 
Born in London in 1944, Parker started out working in advertising before his talent for writing and directing commercials landed him work in television and eventually film. 
His first big screen success came with the much-loved 1976 gangster musical comedy Bugsy Malone. 
Two years later, Parker was back with another acclaimed but markedly different film in the form of the harrowing prison drama Midnight Express. 
Another crowd-pleasing musical following in 1980 with Fame with Parker going on to score more acclaim over the following decade with movies like Angel Heart and Mississippi Burning. 
More success followed in the 1990s and early 2000s before Parker retired from directing following the release of 2003's The Life of David Gale. 
In Ireland, however, he's best remembered for 1991's The Commitments, based on the Roddy Doyle novel of the same name.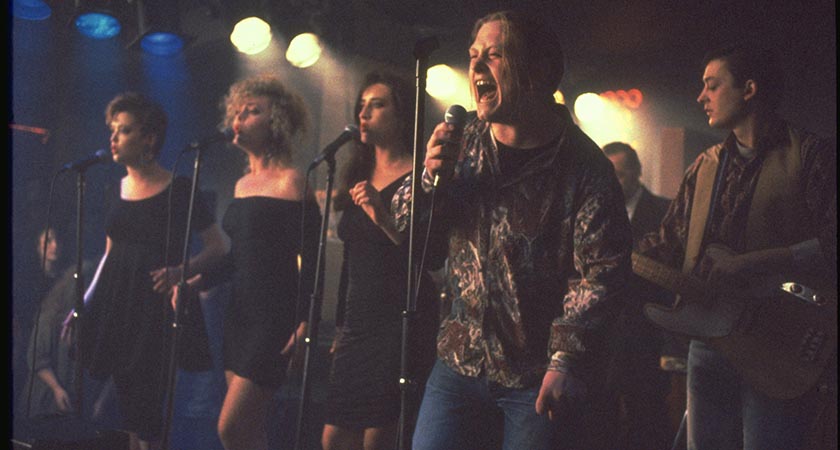 While only a modest success in American, The Commitments has retained cult status and is widely viewed as one of the best Irish films of all time. 
Fondly remembered for its stellar soundtrack, witty script and distinctively Irish feel, the film even spawned a musical spin-off. 
Parker would go on to endear himself further to the Irish public with 1999's Angela's Ashes, an adaptation of the best-selling memoir of Irish-American writer Frank McCourt. 
The film chronicled the experiences of a young Frankie who, after returning to Ireland from his home in Brooklyn, New York, must contend with life in the poverty-stricken slums of pre-war Limerick.  
Maria Doyle Kennedy, one of the stars of The Commitments, paid tribute to the director on Twitter. 
She wrote: "I am very sad to learn that Alan Parker has left us, apart from the many things he taught me, he introduced me to some lifelong friends for which I am so grateful. I was mad about him, he was hilarious and very kind." 
Those sentiments were echoed by Angela's Ashes star Robert Carlyle, who described Parker as a "fantastic director and a lovely man".