INFINITE Tucker, an American college track athlete sensationally (and hilariously) leaped across the finish line to clinch victory during a 400m hurdle event.
Going into the final straight, Tucker was neck-and-neck with Texas A&M teammate Robert Grant, and it looked as if Grant would overtake his colleague right at the last before Tucker dived across the finish line to grab first-place.
The race took place at the 2019 SEC Track and Field Championships in Arkansas this weekend.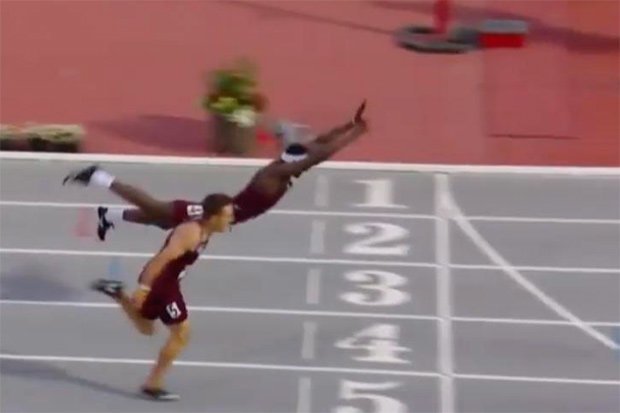 If we're being honest, as glorious a moment as it looks, we don't actually think the dive gave Tucker any sort of advantage. If anything, it slowed his momentum ever so slightly as his legs stopped running and prepared to leap forward.
But courage comes in many forms and given the ridicule he'd almost certainly face had he leaped to second-place and abject failure, we think Tucker deserves credit.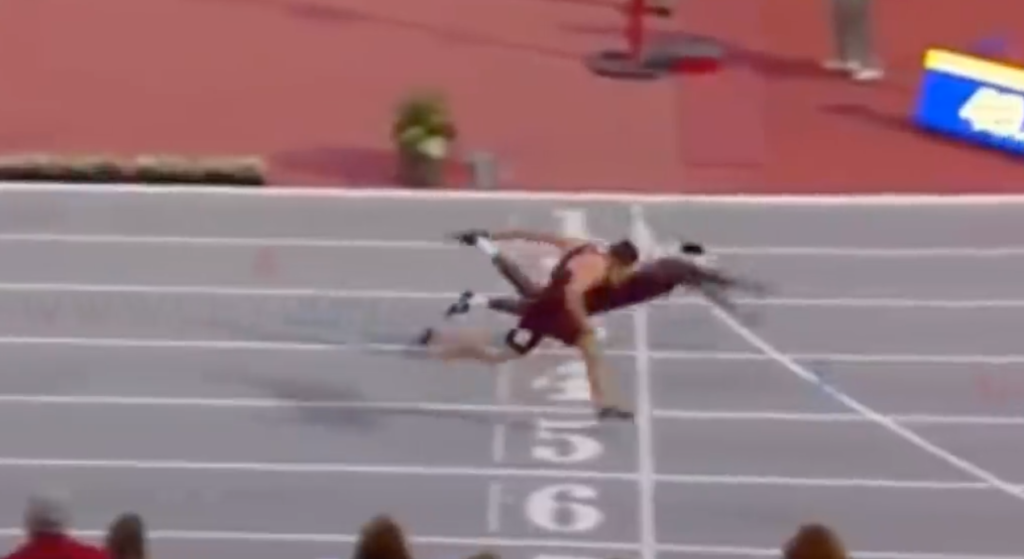 Speaking to ESPN after the race, the hurdler explained his unorthodox approach to finishing the race: "Look. I closed my eyes over hurdle 10."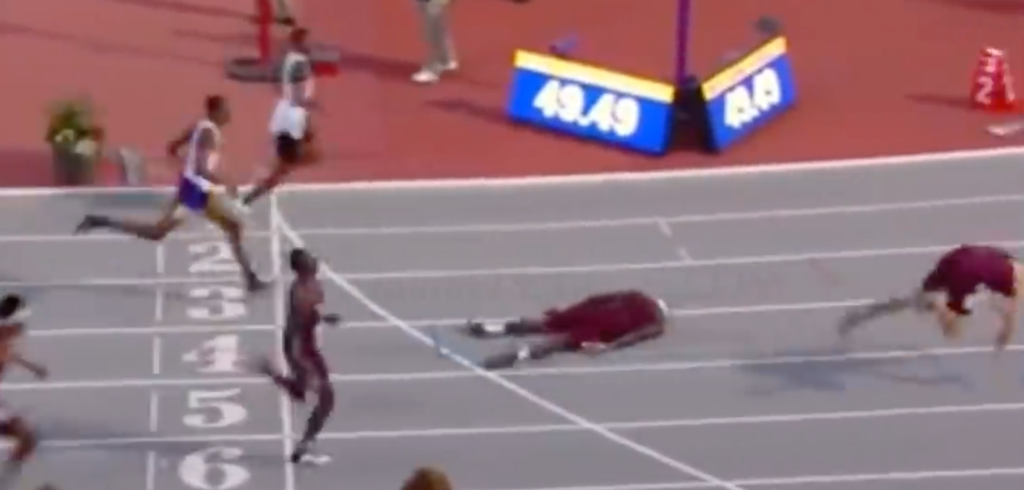 "I opened it, saw my Ma at the finish, and I jumped to give her a hug - that's all it is.
"I just gave it my all and I felt like diving to the finish was like me using my whole body so I felt like I gave it my all that race." He added.
https://www.youtube.com/watch?v=b3sUkEahmws
We understand you have a lot of love for your Ma, Infinite, but if you're that desperate to express it, maybe give her a cuddle before the race starts? There's probably fewer friction burns in it for you.
Runner-up Grant declined to comment on his teammates' memorable finish saying: "If I say what I thought on this camera, microphone right now, Coach Henry would kick me off the team."
Doesn't sound like he'll be adopting Tucker's style anytime soon if you ask me.
Comments from Infinite Tucker on his diving victory in the SEC 400m hurdles. pic.twitter.com/PhCOb2ozzO

— Texas A&M Track & Field/Cross Country (@aggietfxc) May 12, 2019
But perhaps, despite his veiled dig, Grant can understand his teammates' desperation to win.
In 2018, Tucker took part in the same race and finished second.
Evidently he's been spending some time with the long-jump boys since then.