A COUNTY Limerick pub has defied Government health advice by opening its doors to the public for the first time in over four months.
Whelan's bar in Newcastle West received a huge amount of publicity last week as owner Gearóid Whelan stated he would be reopening on July 20th, despite the Government pushing the date back to August 10th.
The decision drew controversy as coronavirus cases are on the rise in Ireland again, but Gearóid says he wants a chance to prove that pubs can reopen safely.
"We've had ten days in a row Covid-free in Limerick," Gearóid told The Irish Post.
"This part of the country has been-- thanks be to God-- practically Covid-free since day one, for the last four months.
"Now our door has been closed for the last four months. But if an American or British or European tourist can come in and go up and down the country and holiday all over the place why can't we open our doors?
"We were due to open today anyway, but then on Wednesday we found out it was being pushed back.
"We had everything in place," he said. "We had gone back to work preparing for this, we spent months preparing, we spent €10,00 getting ready for reopening."
Speaking about the Tweet where he announced Whelan's would be reopening as the Government were allowing flights from coronavirus hotspots into Ireland, Gearóid says he never expected such a huge reaction.
"I never realised it would snowball like this," he said. "I had about 500 followers, and now more than 200,000 people have seen that tweet.
"The reaction has been about 90% positive," he said.
"I understand the people who have left negative comments, but they have to understand that our door has been closed for four months and we just want a level playing field to show that we can do this the right way. That's all we want."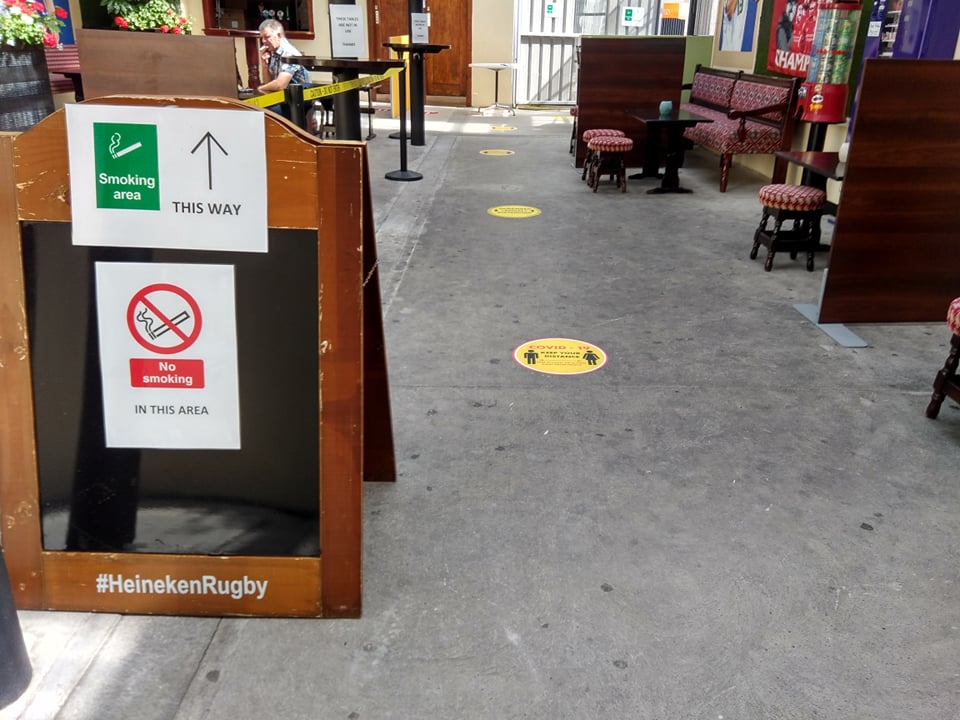 "If other pubs open up and they don't do it right, close them back down. But give us the chance to show we can do it right, that's all we're asking for."
The bar is following the same rules as restaurants, cafés and gastropubs: anyone entering must provide a name and phone number, undergo a temperature check and use the hand sanitiser; customers must stay seated, with table service in operation, and the beer garden has been partitioned to allow for social distancing.
"If someone breaks the rules in our pub, they won't be allowed to come in," Gearóid explained. "That's the stance we're taking,
"Come in, enjoy a few social drinks but if we feel you've overdone it you'll leave. It's as simple as that."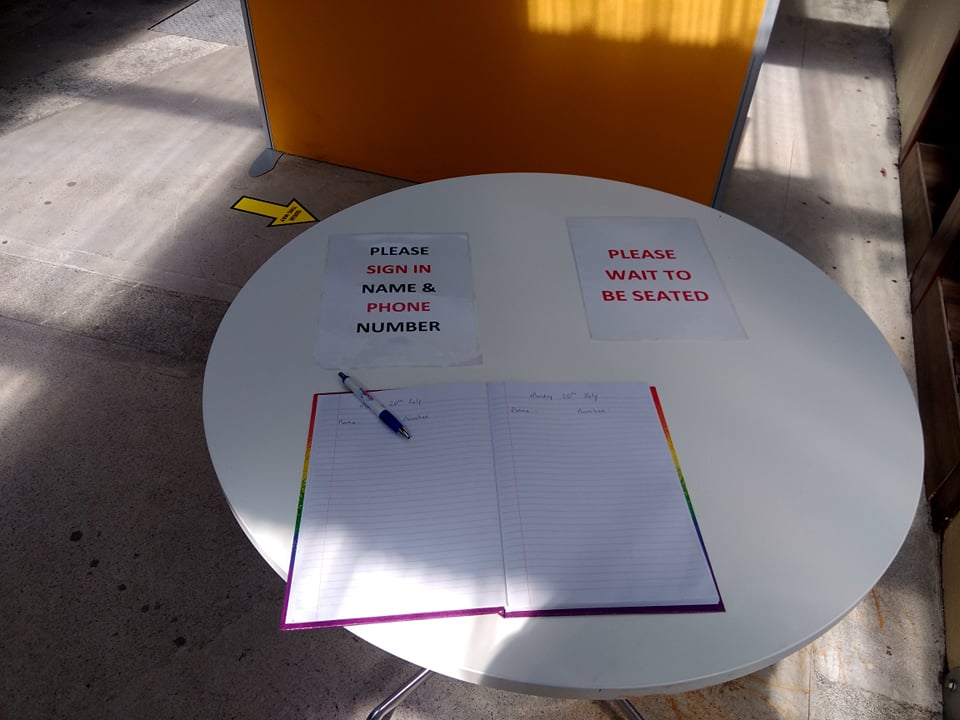 Whelan's seems to have the support of "about 90%" of people, Gearóid says.
"Outside in the street, people are passing in cars and beeping the horn and saying 'we're all behind you'. I had three people from Tipperary come in for three cups of coffee earlier, they stopped in just to show their support.
"As I said, there will be people who don't agree but if they come in here today they'll see that this is as safe an environment as you will get anywhere.
"If an American tourist arrived at the door he'd be temperature checked and asked to give his details. He'd have to show proof that he arrived in the country more than 14 days ago. If he passes all that, he'd be more than welcome here.
"We are providing a socially distanced, Covid-safe environment just as well as anybody else is doing it, and we just wanted a chance to show it."
We are back👍🏼 pic.twitter.com/sOmfGcBKxE

— Gearoid Whelan (@whelansbar1) July 20, 2020
With the publicity surrounding the reopening, there was always a chance things could get out of hand-- but an hour after reopening, it's all local faces, many of whom are happy to have the social aspect return to their lives.
"I wanted to see the place and get out and meet people," one man who asked not to be named told The Irish Post.
"I'm a widower, my wife died 20 months ago, I'm in the cottage just with myself and the dogs and I wanted to get out and meet people.
"I fully support it, absolutely. I feel sorry for the little rural bars where it's their only income, and for the social impact of the local rural community.
"People are already on their own most of the time, now they're on their own all of the time.
"Look around and you can see there's more social distancing going on here than you'd see in the supermarkets. A lot more.
"The amount of people going up and down the road beeping horns and showing support, it's astronomical. I feel good for the boys. They put their neck on the line and they're getting a lot of support."