AMERICAN RAPPER Azealia Banks has launched a fresh attack on Ireland, branding Irish people "inbred leprechauns" in a series of explosive Instagram comments.
The 27-year-old made the statementss just a day after performing in Dublin in a show the musician dedicated to "all the beautiful Irish women that are here."
However, within hours of the gig, Banks was once again courting controversy.
Responding to a series of critical remarks posted on her Instagram account, Banks let loose all over again with a series of stinging anti-Irish remarks.
In one instance, she asked an Irish commenter: "Don't you have a famine to go die in?" while in another Banks branded Irish people "inbred leprechauns who have ZERO global influence."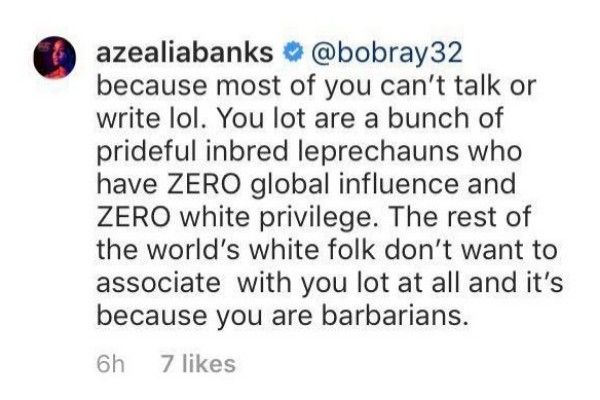 The 212 star went on to say she was thankful that Irish people are "quarantined on an isle" later adding that they were "jealous" of her beauty.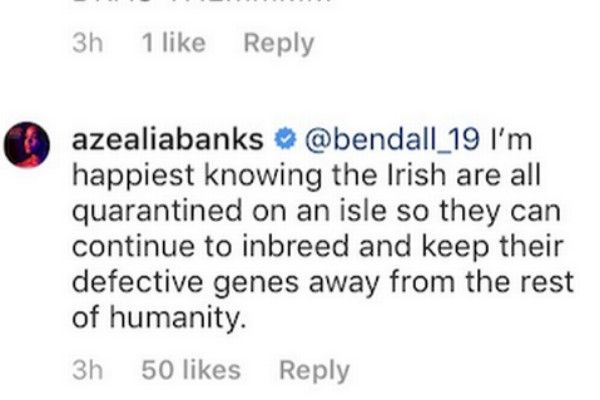 These controversial remarks come just days after Banks chose to remove herself from a flight travelling from London to Dublin.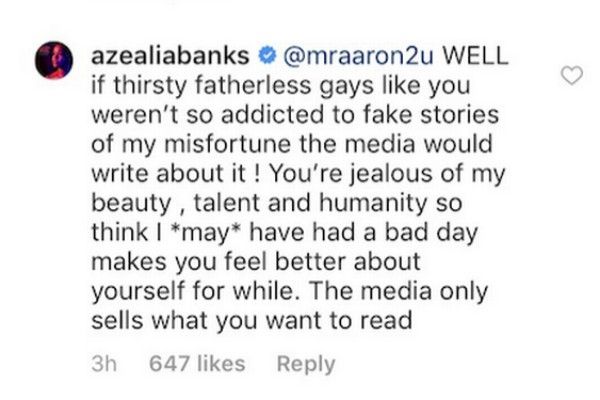 Banks subsequently took to Instagram to explain that the decision had come as a result of an ugly confrontation with an air hostess aboard the Aer Lingus flight.
She went on to brand Irish women "ugly" in the volatile social media post declaring: "I've had enough of you Oompa Loompa looking spray tanned, crazy looking b*****s tonight, you know?"