THE BEST Irish whiskeys in the world have been toasted at the annual 2019 Irish Whiskey Awards.
Irish whiskey is enjoying something of a moment, with no fewer than 35 different and highly distinctive distilleries operating across the Emerald Isle.
The Irish Whiskey Awards offered a rare chance to celebrate the very best in what has become a billion-dollar industry in the US.
Dingle Distillery in County Kerry hosted the gala event in what was a memorable night for Irish spirts.
Walsh Whiskey was the big winner on the night, taking home the coveted Best Irish Whiskey of the Year prize for the Irishman 17-Year-Old.
Advertisement
Midleton Barry Crockett Legacy was named Best Irish Single Pot Still Whiskey with Dunville's PX Cask 12-Year-Old crowned Best Irish Single Malt Whiskey (12 Years & Younger).
Bowe's Bar was one of the other big winners, with the traditional old-world pub taking home the award for Best Irish Whiskey Bar of the Year.
Elsewhere, New York's world-famous drinking establishment The Dead Rabbit was crowned Best Irish Whiskey Bar of the Year in the International category.
There were a selection of non-whiskey awards on offer too with Beara Ocean Gin receiving the award for Best Irish Gin while the Best Irish Vodka gong went to Lough Ree Zesty Vodka.
The full list of winners can be enjoyed below:
Advertisement
Irish Whiskey Awards & Gold Medal 2019 Winners:
Overall Winners:
Best Irish Whiskey of the Year – The Irishman 17-Year-Old
Best Irish Whiskey Bar of the Year - Bowe's, Dublin
Best Irish Single Pot Still Whiskey
-         Winner: Midleton Barry Crockett Legacy
-         Gold Medal: Redbreast 15-Year-Old
Advertisement
-         Gold Medal: Green Spot
Best Irish Single Malt Whiskey (12 Years & Younger)
-         Winner: Dunville's PX Cask 12-Year-Old
-         Gold Medal: Tyrconnell 10-Year-Old Port Finish
-         Gold Medal: Tyrconnell Single Malt
Best Irish Single Malt Whiskey (13 Years & Older)
-         Winner: Teeling Brabazon Volume 1
Advertisement
-         Gold Medal: Dublin Liberties Keeper's Coin
-         Gold Medal: Knappogue Castle 16-Year-Old
Best Irish Blended Whiskey (RRP of less than €60/$66)
-         Winner: Jameson Black Barrel
-         Gold Medal: Slane Triple Casked Irish Whiskey
-         Gold Medal: Tullamore D.E.W 12-Year-Old Special Reserve
Best Irish Blended Whiskey (RRP of €60/$66 or more)
Advertisement
-         Winner: Jameson 18-Year-Old Bow Street
-         Gold Medal: J.J. Corry AN FA
-         Gold Medal: Writers' Tears Copper Pot Japanese Mizunara Finish
Best Irish Single Cask Whiskey
-         Winner: The Irishman 17-Year-Old
-         Gold Medal: Sonny Molloys Redbreast 16-Year-Old
-         Gold Medal: Celtic Cask 27
Advertisement
Best Irish Cask Strength Whiskey
-         Winner: Redbreast 12-Year-Old Cask Strength
-         Gold Medal: The Whistler 7-Year-Old Cask Strength
-         Gold Medal: Writers' Tears Cask Strength 2019 Release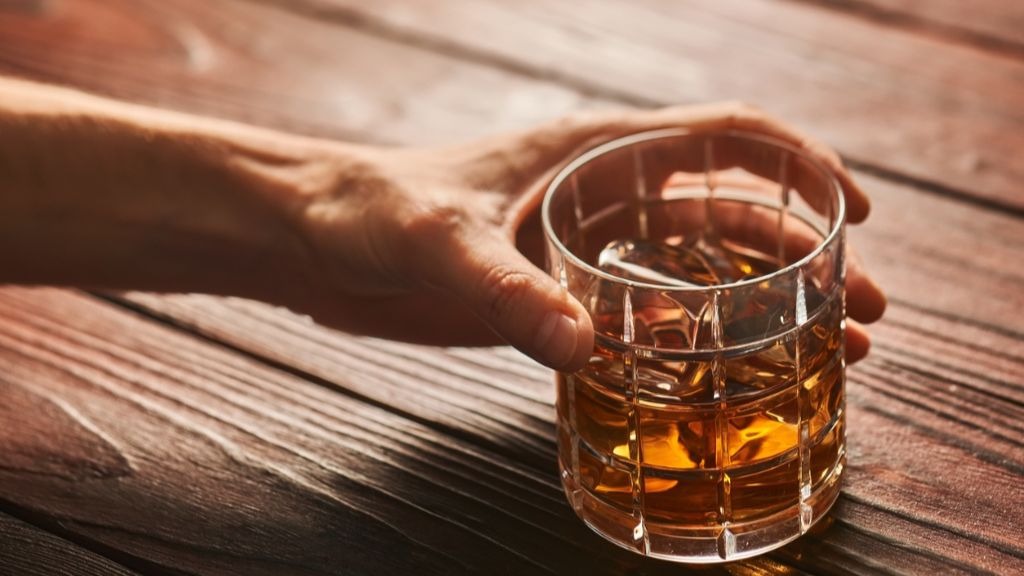 Best Irish Single Grain Whiskey
-         Winner: Method & Madness Single Grain Virgin Spanish Oak Finish
Advertisement
-         Gold Medal: Glendalough Triple Barrel
-         Gold Medal: Kilbeggan Single Grain
Best New Irish Whiskey
-         Winner: Kilbeggan Small Batch Rye
-         Gold Medal: Dingle Single Malt Batch 4
-         Gold Medal: Teeling Single Pot Still Batch 3
Best Irish Gin
Advertisement
-         Winner: Beara Ocean Gin
-         Gold Medal: Echlinville Single Estate Irish Pot Still Gin
-         Gold Medal: Dingle Gin
Best Irish Vodka
-         Winner: Lough Ree Zesty Vodka
-         Gold Medal: Assaranca Vodka
-         Gold Medal: Loch Measc Vodca
Advertisement
Best Irish Poitín
-         Winner: Mad March Hare Poitín
-         Gold Medal: Straw Boys Poitín
-         Gold Medal: Bán Poitín
Best Irish Liqueur
-         Winner: DV8 Gold Cream Liqueur
-         Gold Medal: Five Farms Irish Cream Liqueur
Advertisement
-         Gold Medal: Coole Swan
Best Irish Whiskey Barrel Aged Irish Craft Beer
-         Winner: Dingle Celebration Stout
-         Gold Medal: Crann Beatha Imperial Stout
-         Gold Medal: DOT Brew Easy Malt Dipa
Best Irish Whiskey Bar of the Year (Leinster)
-         Winner: Bowe's, Dublin
Advertisement
-         Gold Medal: The Palace Bar, Dublin
-         Gold Medal: The Sky & The Ground, Wexford
Best Irish Whiskey Bar of the Year (Munster)
-         Winner: Dick Mack's, Dingle
-         Gold Medal: The Shelbourne Bar, Cork
-         Gold Medal: The Folk House, Kinsale
Best Irish Whiskey Bar of the Year (Connacht)
Advertisement
-         Winner: Garavan's, Galway
-         Gold Medal: Sonny Molloy's, Galway
-         Gold Medal: Sean's Bar, Athlone
Best Irish Whiskey Bar of the Year (Ulster)
-         Winner: The Duke of York, Belfast
-         Gold Medal: Bittle's Bar, Belfast
-         Gold Medal: Madden's, Belfast
Advertisement
Best Irish Whiskey Bar of the Year (International)
-         Winner: The Dead Rabbit, New York
-         Gold Medal: Milroy's of Soho, London
-         Gold Medal: The Dillon, Iceland