AN ECLECTIC line-up of Irish stars from the world of television, music and politics have volunteered to receive the new Covid-19 vaccination.
With the Irish Government eager to dispel any anti-vaccination sentiment amongst the wider public, big stars are being sought out to lend their support to the roll-out of the new potentially life-saving jabs.
It is hoped that, with these names onboard, any suggestion that the new vaccines do more harm than good can be put to bed once and for all.
According to the Irish Sun, a diverse range of stars have already stepped forward to lend their services to the cause.
President Michael D Higgins, who turns 80 in April, is chief among them.
A beacon of hope throughout the pandemic, President Higgins represents the ideal candidate for the jab and, given his age, is already considered high-risk.
A spokesperson for the beloved leader has already confirmed he is ready and willing to take the vaccine "when it is recommended" to do so by Ireland's health authorities.
"The President has spoken passionately about the importance not only of vaccines for the global approach to combatting the Covid-19 virus, but also of ensuring equitable access for all to the benefits of health technologies," he said.
"As to whether the President will take the vaccine, when it is recommended, the President will take the vaccine."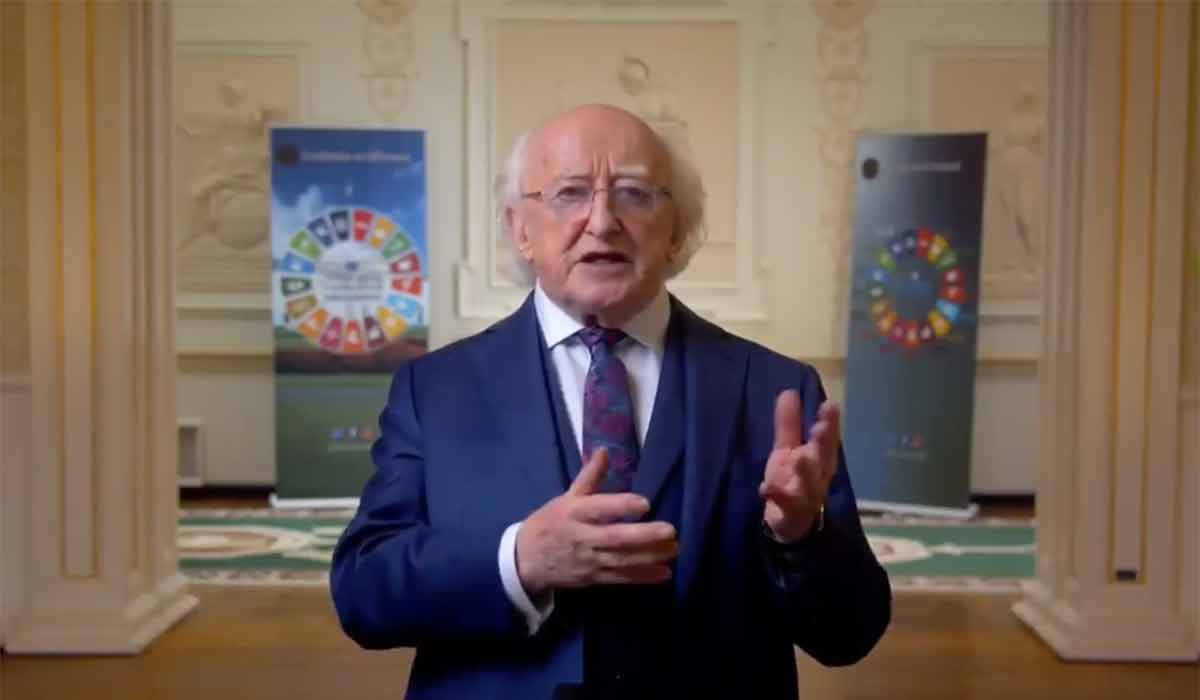 Away from politics, Boomtown Rats front man and Live Aid founder Bob Geldof has also thrown his hat into the ring, telling the tabloid he "will absolutely and immediately take it as soon as humanly possible".
Elsewhere, Mrs Brown's Boys star Rory Cown also confirmed to the Irish Sun that he would "be first in line to get it."
"To me, it's a no-brainer. The researchers who have been working so hard to get this vaccine are angels," he said, before adding a dig at the doubters.
"The anti-vaxxers are a perfect example of why God doesn't talk to us anymore."
His sentiments were echoed by Eamonn Holmes who said he "will definitely take the vaccine."
"I reckon I've got more to lose by not taking it," Holmes added.
"Life is for living, not wasting. I have too much to do and see and to pack into whatever is left of my life rather than waste years hiding away."
Several major politicians have also pledged to get the jab as soon as possible, including former Minister for Health Simon Harris.
He told the Irish Sun: "Vaccines save lives. I have been an advocate for vaccinations my entire career and I will continue to strongly advocate for people to avail of vaccines."
Sinn Fein leader Mary Lou McDonald was similarly in the affirmative, telling the newspaper: "A vaccine is key to re-opening society and to get back to business as a country.:
She added: "Political and community leaders must show leadership, distribute educational materials and counter misinformation."
Taoiseach Micheal Martin also plans to get the vaccine, though a government spokesperson was keen to stress he would only seek it out once the most vulnerable in society were protected.
"The Taoiseach fully intends to get the vaccination when available and he has no issues doing so publicly," they said.
"However, it is also important to follow the prioritisation guidance which will be issued at the appropriate time. There must be priority given to sectors of society that are most in need of the vaccine."