A TRADITIONAL Irish Pub in a scenic corner of Co. Cork has gone the market for just €225,000.
The perfect purchase for anyone looking to escape the hustle and bustle of modern life, nestled in the idyllic village of Nohoval lies McCarthy's Pub.
A popular drinking spot for locals and visiting tourists, its sale offers a unique chance to live the kind of dream-like, fairytale village life depicted in hit TV shows like Ballykissangel.
More importantly, the pub represents an absolute bargain to boot.
McCarthy's Pub comes with its very own beer garden as well as a pool and games room.
The perfect place to live and raise a family in, it also comes with four bedrooms upstairs and an adjoining house complete with a kitchen, living room, bathroom, and two bedrooms spread over one floor.
Located next door to the popular local seafood restaurant the Finders Inn, the village is famed for its stunning Nohoval Cove, which ranks as one of Ireland's most popular beauty spots and ensures regular visitors to the region.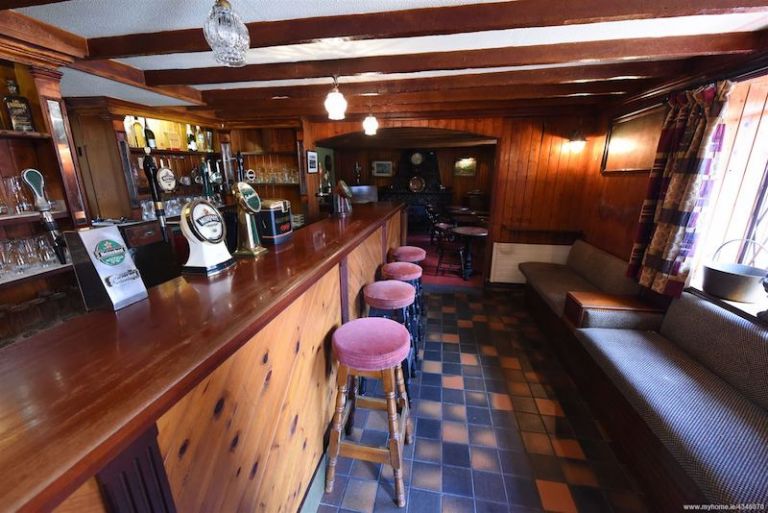 From sunny afternoons enjoying a pint of Guinness in the pub's scenic garden to late night sessions with the locals and fun-seeking visitors, it's an idea that stirs a million and one happy scenes.
Pubs require hard work of course, but the rewards are obvious, whether it be fostering community spirit, finding lifelong friends or enjoying the financial rewards.
Closed for the past two years, the pub is fully operational and only needs a lick of paint to become a fully-realised corner of Irish paradise.
Anyone keen to learn more should head over to Michael Pigott Auctioneer & Valuer for more information and photos.