AFTER A decade spent trying to replicate the winning formula behind Taken, Liam Neeson returns to form with Cold Pursuit, an action thriller boasting a sophisticated streak of jet-black humour sure to go down well with audiences.
In the weeks leading up to Cold Pursuit's cinematic release, it would be fair to say that the press for Neeson's latest action effort hasn't been great.
Despite swearing off action movies with the admission "Guys, I'm sixty-f**king-five" Neeson was back with a film that looked suspiciously like Taken albeit with a snowplough.
Fans would be forgiven for assuming as much; Neeson 's previous efforts have included Taken on a plane (Non-Stop) and Taken on a train (The Commuter).
Then there was THAT interview.
Quizzed on the concept of revenge – something very central to Cold Pursuit's plot – Neeson regaled his interviewer with a story so shocking, some are still wondering whether it could spell the end for the Northern Irishman's blockbuster career.
In the meantime, Cold Pursuit floundered at the US box office, though Neeson action movies have endured diminishing returns since the heady days of Taken 3 – a film so bad it makes Taken 2 look like Taken.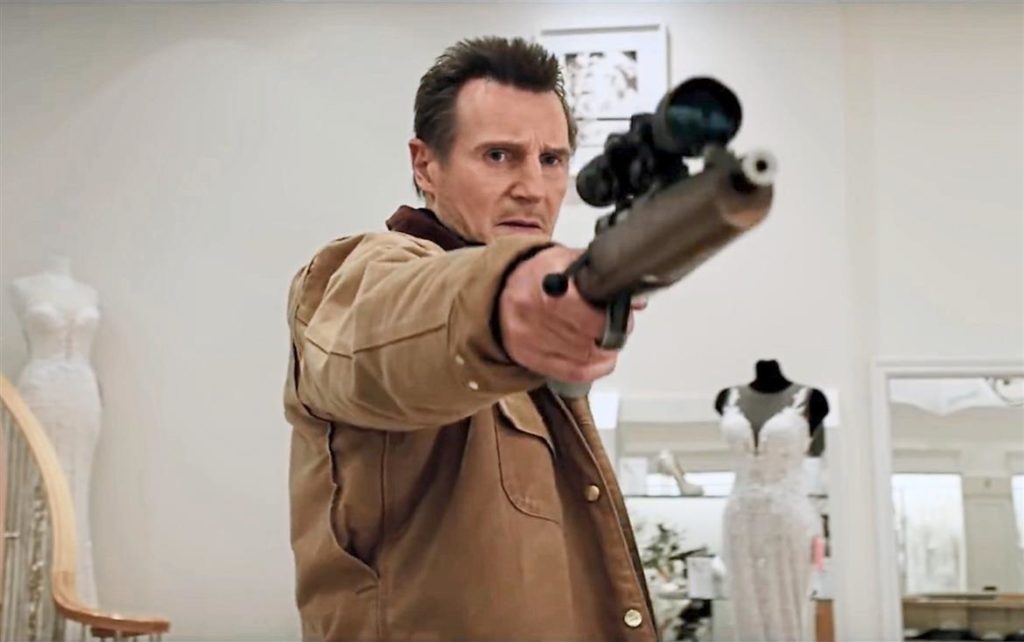 Those box office takings, the controversy surrounding Neeson and Cold Pursuit's veneer of being merely a new iteration of Taken belie the fact that Cold Pursuit might actually be the Irishman's best action movie yet.
It's certainly a smarter, funnier and more inventive entry than Taken, a movie too often praised despite serving as a pale imitation of film's like Jean Luc Besson's Leon.
Much of Cold Pursuit's strength derives from the film's other key players – though Neeson plays his part in the film's success.
A remake of the 2014 Norwegian thriller In Order Of Disappearance, this English language version retains the original's director Hans Petter Moland with the action transferred from the fictional Scandinavian town of Tyos to the snowy climes of Colorado.
Based on a script from Frank Baldwin, adapted from Kim Fupz Aakeson's original, Baldwin and Moland succeed in retaining the original's gallows humour alongside the self-assured swagger of films like Pulp Fiction and Fargo.
While the snowy surroundings serve as the perfect backdrop for any number of murders, the script is packed full of memorable characters, witty asides and some ingenious approaches to the already over-saturated crime drama genre.
Neeson is in his element as Nels Coxman, an ordinary decent snowplow driver edging towards retirement.
Those plans are shattered however when his son is murdered by a group of drug dealers. Out for revenge, Coxman begins picking off his son's killers one by one, igniting a brutal gang war in the process.
Channelling the swagger of an Elmore Leonard crime novel, the ensuing gang war provides some of the film's best set pieces, with a colourful array of criminals coming and going in violent and often amusing circumstances.
For a film featuring multiple bloody murders, it's also bloody good fun.
Central to this is Tom Bateman's Trevor 'Viking' Calcote, the tongue-in-cheek crime lord behind the operation that offed Coxman's son.
A relative newcomer on the big screen, Bateman steals every scene he's in as the by turns smart and snarling Calcote, a funny and ferocious adversary to Neeson's straight man lead and a key component in helping the film's myriad gang war feel fresh and engaging.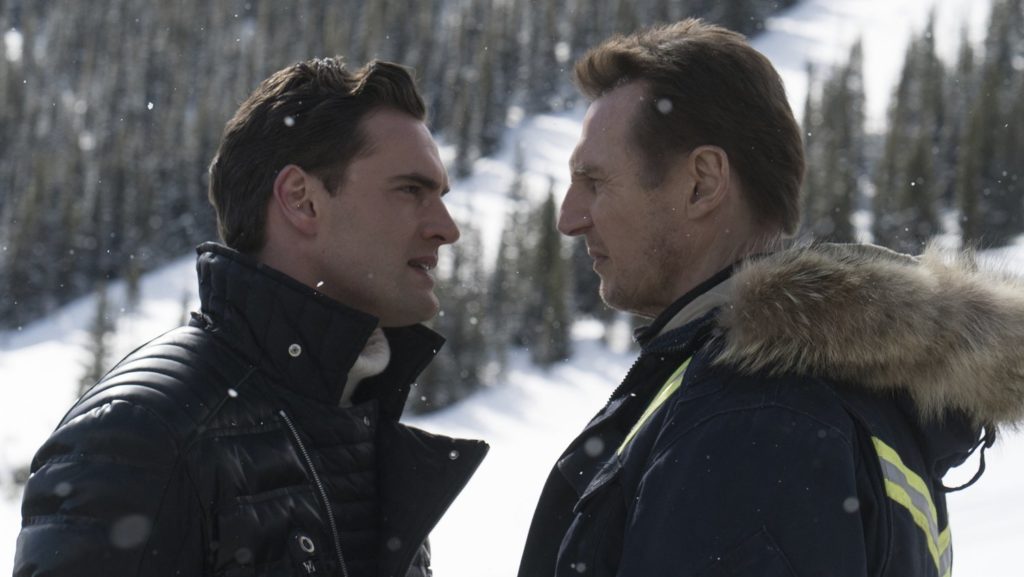 Neeson gets his chance at comedy too though, in a film packed full of shootouts, car chases and some striking visuals against the stunning backdrop of snowy Colorado.
One of the highlights comes during a simple Uber ride involving Neeson, a hired hitman and the driver's rather unique taste in music.
Throw in superb supporting turns from the likes of Laura Dern, Domenick Lombardozzi and William Forsythe and you have a film to seek out and savour.
An intelligent, smartly-scripted action movie that ploughs its own path, Cold Pursuit is a hark back to the late 90s heyday of crime drama, when the bad guys were memorable, the scripts were sharper and the action was first-rate – watch it as soon as you can.