THE father of three children found dead in a Co. Dublin home on Friday has written a heartbreaking handwritten note paying tribute to them.
Andrew McKinley wrote that "every breath is a struggle" as he attempts to come to terms with the tragedy.
He also encouraged other parents to "cuddle your children whenever you get a chance" and to "tell them how much you love them as often as you can".
In his first public statement since the bodies of Conor (9), Darragh (7) and Carla McGinley (3) were discovered, Mr McGinley said there were "no words" to describe what had happened.
"There is only devastation, grief and anguish. Every breath is a struggle," he said.
"Conor, Darragh and Carla are adored. They all had beautiful, bright futures ahead of them with family, friends and a community who love them.
"To all parents, cuddle your children whenever you get a chance, tell them how much you love them as often as you can, spend every spare minute with them reading, playing and enjoying their wonderfulness.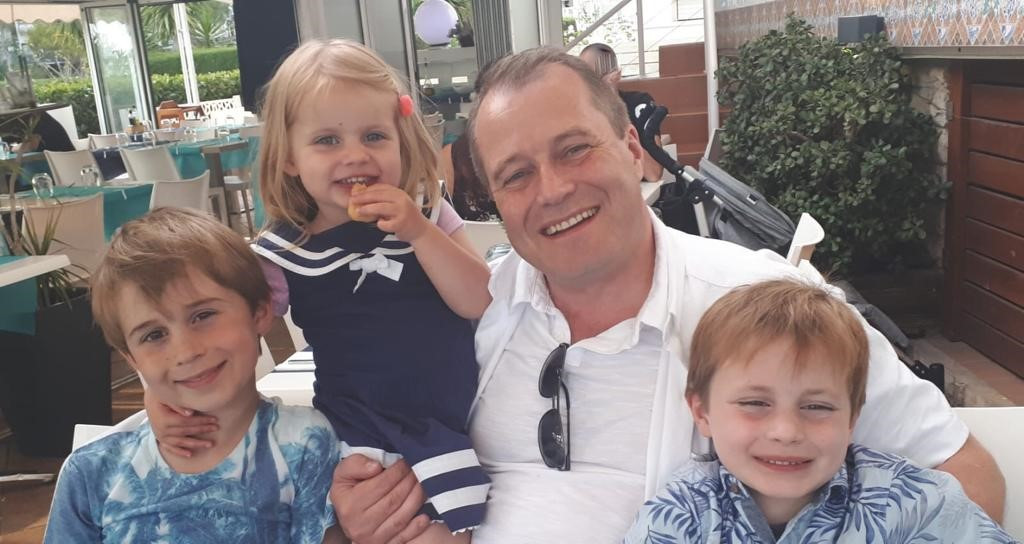 "The future has now become our enemy but we will battle it every day to keep the memory of Conor, Darragh and Carla alive."
Gardaí are currently investigating the "unexplained circumstances" surrounding the deaths.
A woman in her 40s - believed to be the mother of the three children - was taken to Tallaght Hospital following the discovery.
She has since been arrested on suspicion of murder.
The woman had been treated for depression in the past, and was found wandering the streets in a disorientated state by a taxi driver on the day the children's bodies were found.
Authorities are still awaiting post mortem examination results, however it's thought that the children were either drugged or poisoned.
Scoil Chrónáin, the school attended by both Conor and Darragh, released a statement:
"We are all deeply saddened by the sudden death of two of our pupils Conchúr and Darragh Mac Fhionnghaile and their sister Carla.
"It is a tragedy for our community. Our sympathy, thoughts and prayers are with the McGinley and Morley families and all their friends. We would ask that you respect their need for privacy at this difficult time.
"Conchúr was a pupil in 'Rang a Trí' and Darragh was in 'Rang a hAon'. They were both wonderful boys and it was a pleasure to have them in our school. They will be greatly missed by all who knew them."