Damien Duff has suggested Roy Keane's infamous exit from the squad for the 2002 World Cup may have helped rather than hindered Ireland at the tournament.
Keane left the squad following several days of discontent at a training camp in Saipan, culminating in a fiery bust-up with manager Mick McCarthy.
Ireland went on to progress to the last-16 of the tournament without losing a game in 90 minutes before eventually going out on penalties to Spain.
Despite coming within spot-kicks of matching their best ever showing at a World Cup, in the years since fans have speculated that Ireland may have gone even further with Keane in their ranks.
If McCarthy's team had beaten Spain, they would have faced South Korea in the quarter-finals and then potentially Germany in the semis, who they had already held to a 1-1 in the group phase.
But speaking at the launch of RTÉ's 2018 World Cup coverage, Duff suggested that while Keane's absence was felt, it may have proven beneficial to some players in the squad.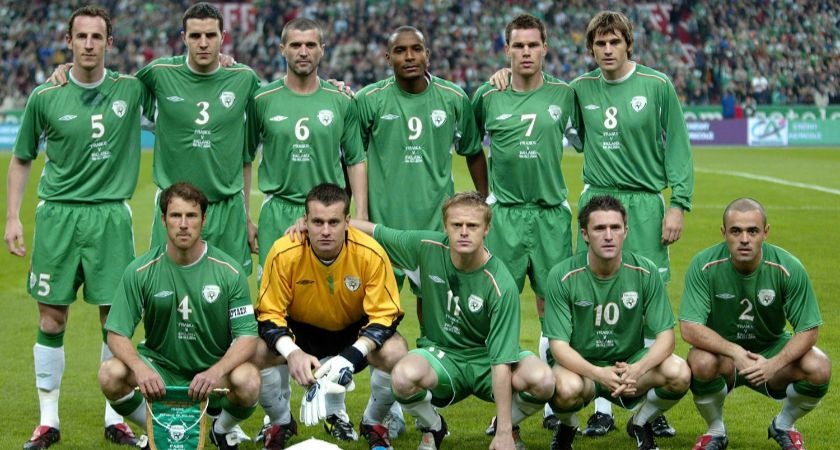 "You could argue along with Didi [Hamann] he [Keane] was the best midfielder in the world at the time, so a massive influence in the changing room, but again it's what-ifs, who knows.
"But looking at it from another point of view, Roy dominates dressing rooms, and people were in fear of Roy. Not me, not Robbie, he looked after us we were young we were fearless, but even at Man United people were in fear of him.
"I think maybe in a way when he left it let lads breathe in a way, so we'll never know. Yeah, he could have driven us on to the final, but also other players that played well might not have played as well because Roy was barking down their neck for 90 minutes.
"He was the best midfielder in the world at the time and he would improve any team, so from my point of view he would have helped us go further into the tournament, but listen, it's all what-ifs."
Duff enjoyed a tournament to remember in Japan and South Korea, capped off with a goal in Ireland's 3-0 win over Saudi Arabia, which sealed the Green Army's place in the knockout stages of the competition.
A year after the tournament, Duff moved from Blackburn to Chelsea in a £17 million deal. He would go on to win back-to-back Premier League titles with the Londoners before moving on to Newcastle in 2006.
Duff is one of several big-name pundits set to feature as part of RTE's coverage of the World Cup, with arguably the most controversial being US women's soccer international Hope Solo.