THE WAIT is nearly over...
The highly anticipated Disney streaming service, Disney+, has enjoyed a hugely succesful launch in North America and the Netherlands, and now the media giants have announced the launch date for a select few European countries-- and Ireland is on the list.
On March 24th 2020, a whole lot of people are going to have a day dedicated to watching Disney films-- and because it launches on a Tuesday, we reckon there'll be a few sick days pulled.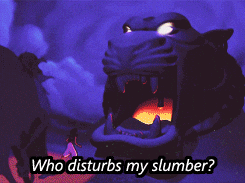 The ad-free service will cost €6.99 a month, and already has some people considering switching from Netflix or Amazon Prime due to Disney+'s huge library.
The streaming service intends to add almost every Disney movie ever made to the site, as well as TV shows such as the ever-popular Hannah Montana, and will also create straight-to-Disney+ exclusive media, like the recently released live-action remake of Lady and the Tramp.
Now that Disney have acquired Marvel and Lucasfilms, fans can also have access to box-office hits like Captain Marvel and the Baby Yoda Show-- I mean, The Mandalorian.
10 million users have already subscribed to the service, and the site is almost guaranteed to get a few million more on its European launch day.
Four months after the site launched in North America and the Netherlands, the next lucky few to gain access on March 24 will be Ireland, the UK, France, Germany, Italy, Spain, Austria and Switzerland.
Additional countries in Western Europe will get their chance in the summer of 2020.