DONALD TRUMP's proposed trip to Ireland could yet go ahead after White House press secretary Sarah Sanders said no official decision had been made on the visit.
The Irish government had previously stated that President Trump's planned trip to the Emerald Isle this November had been cancelled as a result of scheduling issues.
However, in a briefing to the press, Sanders appeared to contradict those claims, stating that the President's plans had yet to be finalised.
"The president will travel to Paris in November as previously announced," she said.
"We are still finalizing whether Ireland will be a stop on that trip. As details are confirmed we will let you know."
In August, the White House announced President Trump would be visiting Ireland as part of a trip to Paris on November 11th to commemorate the 100th anniversary of the armistice that ended the first World War.
As part of that visit, the President had been expected to visit Dublin and the golf resort he owns over in Doonbeg.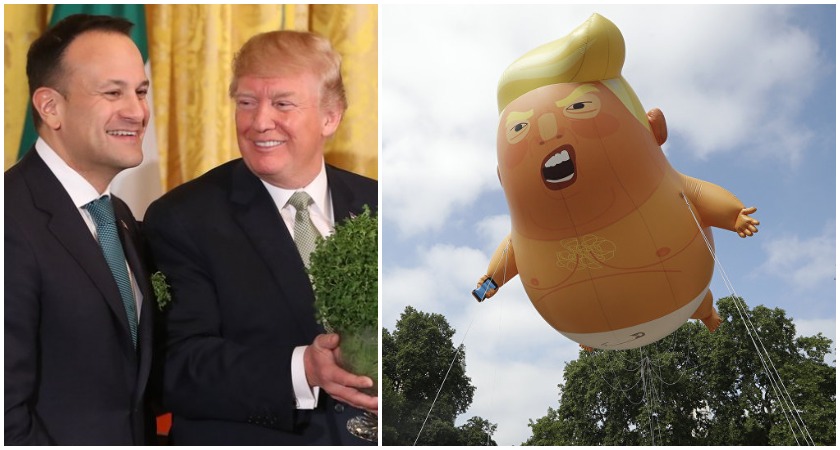 News of Trump's trip prompted several groups to announce they would be staging protests against his visit.
A six-metre-high blimp depicting Trump as a baby holding a mobile phone, which had previously made an appearance during the President's visit to London, was also being prepped for an appearance in Dublin.
The Irish Army, meanwhile, had already started to plan for his visit and a heavy security presence had been expected around Dublin airport.
Those plans have now been thrown into uncertainty with the Irish government previously stating that "scheduling conflicts" had put paid to the plans.