DROPKICK MURPHYS are set to release their long-awaited 10th studio album next month. 
Turn Up That Dial is being released, via the band's own Born & Bred Records label, on April 30 while a new single, Middle Finger, is out now.
Dropkick Murphys are planning to preview several tracks from Turn Up That Dial when they virtually reunite with fans around the globe for their Dropkick Murphys St. Patrick's Day Stream 2021...Still Locked Down to celebrate St. Patrick's Day on Wednesday, March 17 at 7:00 PM ET / 4:00 PM PT.
The free streaming online concert– with no in-person audience –will be simulcast worldwide via www.DKMstream.com and will feature Dropkick Murphys performing socially distanced on an arena-sized stage with a full LED screen and brand-new video show.
According to the band, Turn Up That Dial is a celebration of "the simple pleasure of music, the relief and release from worry that comes when you 'turn up that dial' and blast your troubles away."
That's a particularly important and wholly relevant message in these uncertain times.
"On this record, the overall theme is the importance of music, and the bands that made us who we are," Dropkick Murphys founder and co-lead vocalist Ken Casey explained.
"We just hope [the album] takes people's minds off their troubles. We're so fortunate and grateful to be in the position to share a little happiness in our own way. Our gratitude levels are off the chart.
"25 years ago, somebody bet me 30 bucks I couldn't form a band with three weeks' notice to open for his band. As kids, we'd never been out of New England and here we are – we've made ten records and have been all over the globe. If there's a message to this album, it's 'put your fist up and play it loud.'"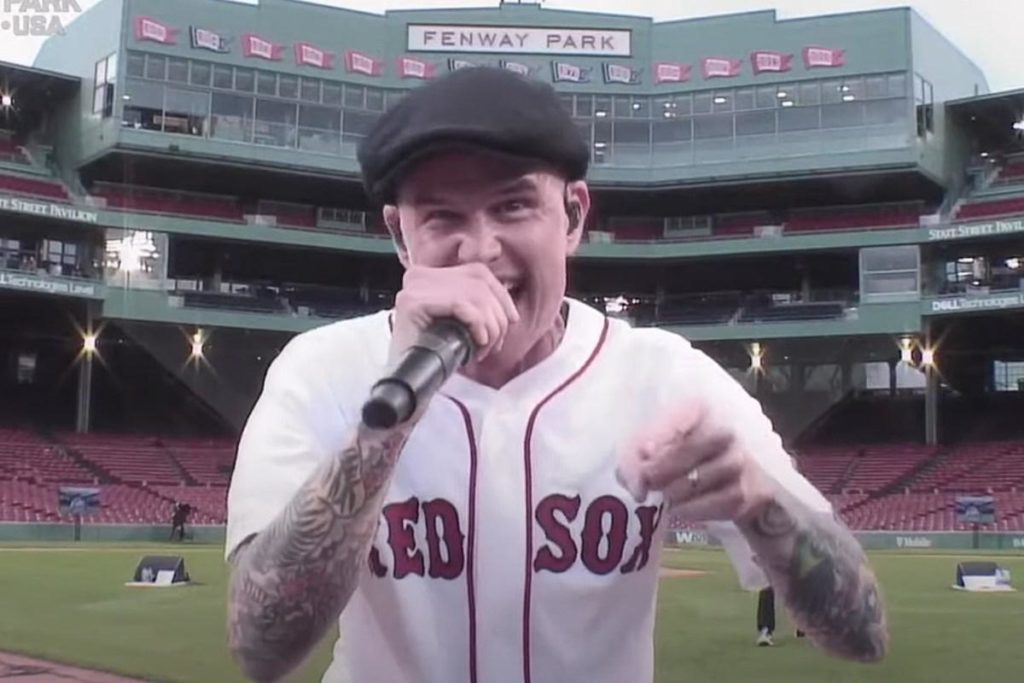 Hunkered down at home like so many others during the pandemic, Dropkick Murphys staved off depression by focusing on their music and leaning on each other. As they have ever since they first burst on the scene 1996, the band set about creating rousing tracks that blend punk rock and melodic Irish-inspired tunes with aplomb.
Working out of Q Division Studios in Somerville, MA with longtime producer Ted Hutt, they were careful to adhere to any and all safety protocols around Covid-19.
Turn Up That Dial was recorded in shifts of two members at a time. For the final weeks of recording, Hutt ran the sessions via video conference from his studio in LA.
For background vocals, the guys set up separate mics in five different rooms so they could all simultaneously sing safely. "We were all looking at each other out the window, at least," recalls Casey.
This album is fuelled by those bands that captured the energy of the streets, distilled life's complexities to raging choruses, and were constant companions.
Their new single Middle Finger, serves as a familiar show of defiance from the Boston rebels, while the album also features a moving tribute to band member Al Barr's late father with the song I Wish You Were Here and concludes with an epic crescendo of accordion, bagpipes and drum march.
"Al's dad was just an incredible man," Casey explains. "He and Al had a very special bond. To watch Al grieve his death was heartbreaking. He persevered through it, even when we had to go back on the road, away from family. He kept his head held high.
"We've never ended an album with a slow song, but we had to end it with a tip of the cap to pay our respects to Woody and so many others. It's a moment to stop, count our blessings, and remember those who we've lost, including the 400,000-plus people to this virus."
For Casey the message of the new album is emphatic:  "Get up, get out of those sweatpants you've been wearing for the last year...better times are ahead – LET'S F-in' GO!!"
"We've all done plenty of lamenting, so the main goal was to keep this fun," Casey adds. "The darker the times got, the harder we fought to uplift with this music. Whatever we're potentially giving to fans, trust me, they're giving it to us tenfold. Now, turn up that f*cking dial."
Ahead of the release of Turn Up That Dial, fans are invited to join Dropkick Murphys and  celebrate St. Patrick's Day at the Dropkick Murphys St. Patrick's Day Stream 2021...Still Locked Down, which is presented by Boston-area tech company Pega (a leading provider of digital transformation software) and sponsored by YOU.
Instead of charging for tickets, the band will "pass the virtual hat" to take donations to help support their efforts to keep paying their employees, and a portion of donations will go to charity as always. Those who donate in advance or during the stream (via www.DKMstream.com) will see their name scroll across the ticker at the bottom of the screen during Still Locked Down.
Dropkick Murphys have a long history of giving back and finding creative ways to connect with fans, and they've continued this tradition throughout the pandemic. On St. Patrick's Day 2020, just as COVID-19 was hitting critical mass in the United States, Dropkick Murphys held their Streaming Up From Boston live stream event in lieu of their normal Boston Blowout St. Patrick's Day celebration.
To date, it's been watched more than 13 million times across platforms and raised more than $60,000through the band's charitable organisation, The Claddagh Fund.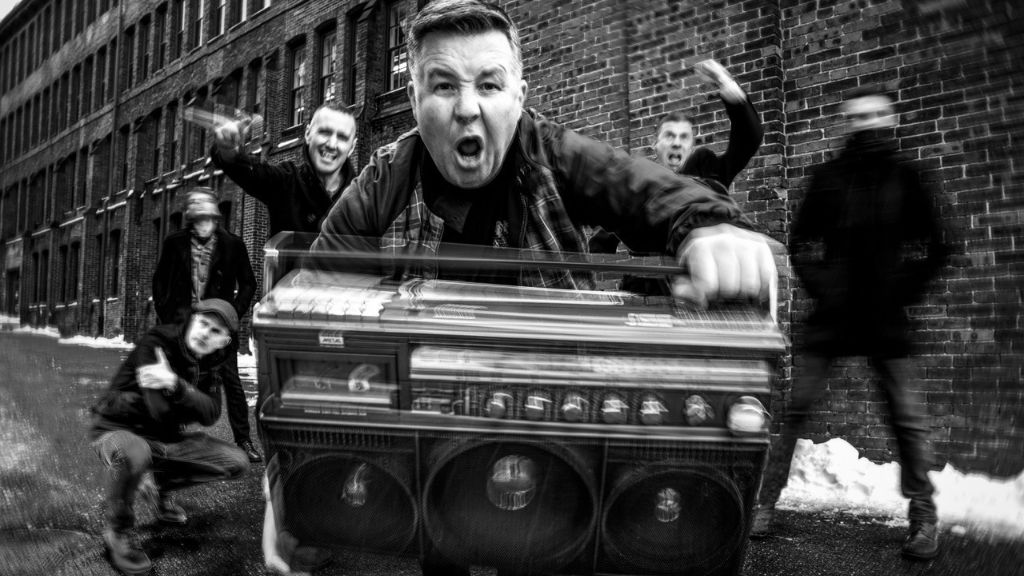 In May 2020, they also masterminded the historic Streaming Outta Fenway live stream presented by Pega. Taking the infield at Fenway Park instruments in-hand, it stood out as the first-ever music event without an in-person audience at a major U.S. sports venue, and the first music performance directly on the infield at Fenway.
Bruce Springsteen joined on the Jumbotron for a two-song "Double Play" of DKM's "Rose Tattoo" and his "American Land." Most importantly, they hauled in $700,000-plus to benefit charities such as Boston Resiliency Fund, Feeding America®, and Habitat for Humanity, Greater Boston.
With another St Patrick's Day epic on the cards and a new album to come, 2021 is looking good for the Dropkick Murphys.