DUBLIN HAS been named among the healthiest cities in the world to visit.
The Irish capital's reputation as one of the most popular destinations on the planet is well established and built on it's fascinating history and fantastic array of attractions.
But now there's even more reasons to visit after holiday booking website TravelSupermarket ranked Dublin highly among the world's 100 healthiest cities for visitors.
Factors like the number of vegan-option restaurants and health food shops were taken into consideration.
The number of parks, gyms, spas, yoga and Pilates studios on offer to would-be visitors were also tallied.
Advertisement
Total sunlight hours and the cost per night of a stay in the city were also factored in.
Despite Dublin's reputation for perfectly-pulled pints of Guinness and full Irish breakfasts, it turns out the city is more health-conscious than most probably realised.
Out of the 100 cities studied, Dublin came in 22nd, ahead of the likes of Amsterdam, Rio de Janeiro, Toronto, Abu Dhabi and Los Angeles.
According to the study, the Irish capital excels in a number of categories.
For instance, there are 62 spas on offer in Dublin along with 58 health food shops and 33 parks or green spaces.
There are also a whopping 528 restaurants boasting vegan options.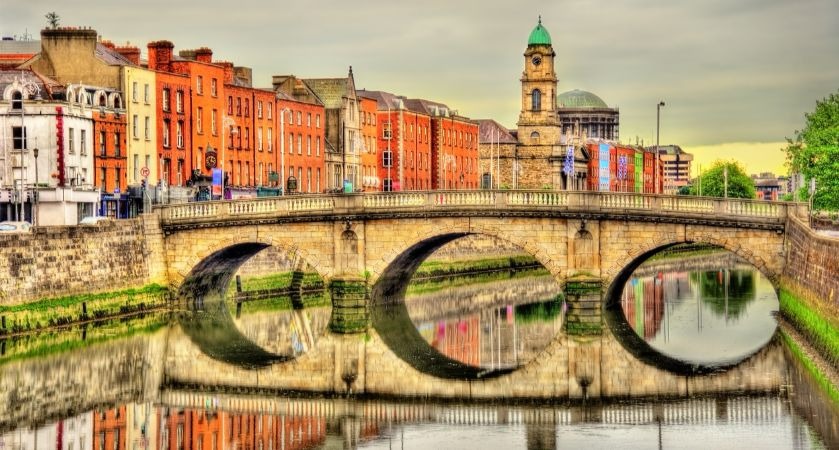 Advertisement
The city might have fared even better were it not for the fact the city only offers three gyms and fitness centres in the whole of the city.
"We are part of a generation that prioritises health and wellness more than ever before," TravelSupermarket travel commentator Emma Coulthurst explained.
"This means tourist destinations will have to consider tourists' needs and cater for the healthy lifestyles of travellers."
Paris was ranked as the healthiest city in the world to visit, according to the rsearch, just ahead of Chiang Mai in Thailand.
Barcelona, Pattaya and Vancouver rounded off the top five.
By contrast Cancun came out bottom as the least healthy of the top 100 cities polled, just ahead of Punta Cana in the Dominican Republic, Artvin in Turkey, Marrakech in Morocco, and Siem Reap in Cambodia.