THE CORRS rank among the most successful Irish bands of all time, having sold 40 million albums worldwide across a career spanning three decades.
And yet it could have been very different for the Dundalk quartet were it not for Alan Parker's classic Irish film The Commitments.
Back in 1990, a Dublin casting call for the musical comedy offered the chance of a lifetime to hundreds of talented hopefuls from across the Emerald Isle.
It fell on the film's musical coordinator John Hughes to organise 100 bands for a large-scale audition scene early in the film where the movie's titular group begin to come together.
On the hunt for musicians to serve as background artists, Hughes got in touch with Jim Corr, who he knew from playing together in a previous band.
Jim agreed to come down but on one condition, asking John: "Can I bring my sisters?"
Hughes agreed to the deal, not realising his and their lives were about to change forever.
Though Sharon, Caroline, Jim and Andrea failed to land an appearance together as a band, each feature in the finished film in some capacity.
Caroline can be seen in the audience during The Commitments' performance of I Never Loved A Man.
Sharon pops up playing the violin in the country and western band the character of Bernie (Bronagh Gallagher) ends up as the frontwoman for by the end of the film.
Jim, meanwhile, turns up in the sequence showcasing the amusing Avant-Garde-A-Clue, where his penchant for keeping a straight face at all times pays dividends.
Future lead singer Andrea, perhaps unsurprisingly, landed the meatiest of the four roles.
She plays Sharon Rabbitte, the fouled-mouthed younger sister of the film's central character and the manager of The Commitments Jimmy (Robert Arkins).
She even got a line, though it's not unlikely to be one she tells the grandchildren about (she tells her brother Jimmy to "go and s***e").
The real drama was happening away from the film set though. Well, for The Corrs at least.
Immediately seeing the group's potential, Hughes decided to take the band on as their manager, helping the group achieve the success that has made them household names today.
"The Commitments was the catalyst, I suppose," Jim later told Irish America.
"But I think we had the determination and the ambition to make it work anyway, no matter what was going to be the catalyst. It could have been lots of other things."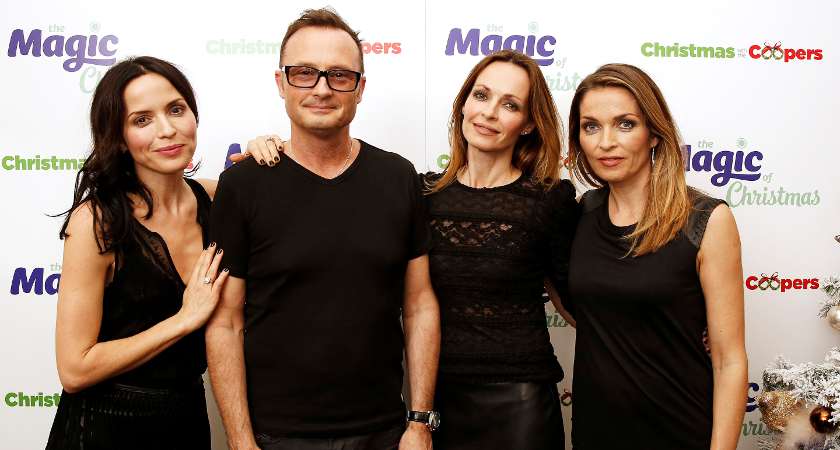 The band went on to play their first official show in 1993 at the Whealans Music Bar before accepting the invitation of a lifetime to play a gig in Boston during the 1994 FIFA World Cup.
Another performance, in New York, saw Hughes wrangle a meeting big-time producer David Foster, who listened to the band, liked what he heard and agreed to produce their debut album Forgiven, But Not Forgotten.
The rest, as they say, is history.