Gardaí have confirmed that they have seized over €2m worth of drugs as well as two hand grenades after they raided a farm building in Gormanston, Co. Meath.
The seizure, carried out yesterday, yielded €1.98m worth of cannabis, €420,000 worth of cocaine as well as the hand-held explosives.
The Defence Forces Explosive Ordnance Disposal team (EOD) were quickly called in after the find and made the devices safe to examine.
Officers believe the drugs were intended for distribution and sale around Dublin after reportedly being smuggled into the country from England.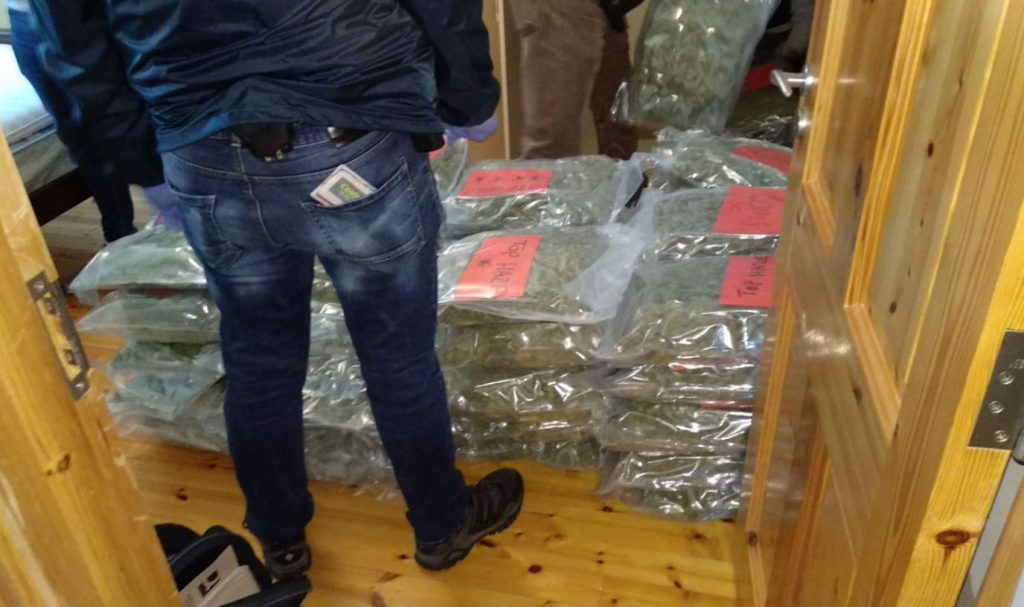 A man in his 70s is being questioned in connection with the investigation and could be held for up to seven days in Ashbourne Garda Station.
The drugs were found hidden behind the walls of a farm building which officers believe was being used as a warehouse by a major Dublin-based drug-trafficking gang, who have links with Liverpool.
The grenades were allegedly included in the haul as a "sweetener".
A senior officer said: "This is a big blow to a very active drugs gang. The discovery of the grenades adds a very sinister element to the find and underlines what can become available to drug dealing gangs as they compete with rivals or territory in turf wars."
It it the latest in a series of significant drug busts by gardaí over the past year and a half in the midst of a a fight against drugs that Garda Commissioner Drew Harris says has "really picked up pace" over the last 18 months.
"There's hardly a week goes by that we don't have seizures, both nationally and internationally.
"We are very aware that we have pretty sophisticated crime gangs. They have an international footing and we have to go international if we're going to combat them." Commissioner Harris added.