WITH Brexit delayed until later this year, there's no better time to join the record numbers of Brits applying for Irish passports.
Britain's departure from the EU will likely strip its citizens of the freedom of movement to live and work on the continent – unless they can acquire that right elsewhere.
Irish heritage is among the most common in the UK – it's estimated that as many as six million Britons have at least one Irish grandparent (around 10% of the UK population), while hundreds of Irish-born people live up and down the country.
Last year, over 822,000 Irish passports were issued – representing yet another significant jump on previous figures since the Brexit referendum in June 2016.
So far this year, more than 300,000 Irish passports have been issued, but first-time applicants are reportedly now facing a 60-day wait to receive their documents.
Advertisement
And across the border in Northern Ireland, demand has been so high that post offices there have been known to run out of forms – while applicants in the North are said to be facing a 30-day wait to receive their passports.
With all that in mind, let's take a look to see if you are eligible for an Irish passport, how long you will have to wait and how much it'll cost you...
Am I eligible for an Irish passport?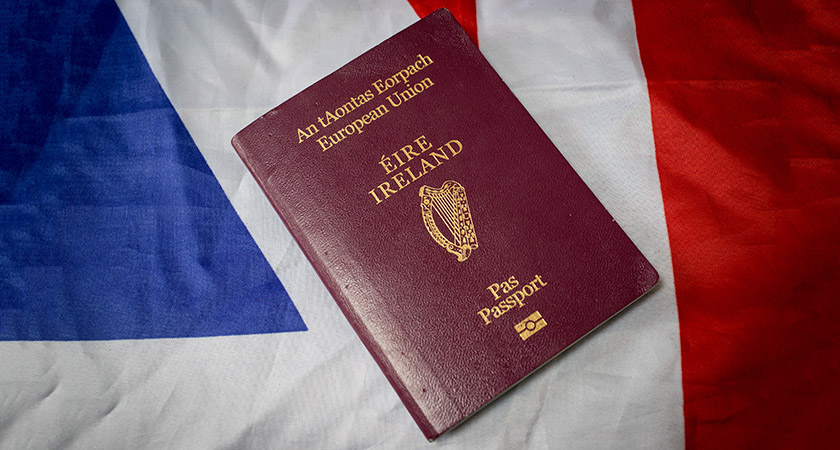 In order to apply for an Irish passport you first have to hold Irish citizenship.
There are a number of ways to establish your Irish citizenship, which can take around six months to process – but don't worry, Brexit isn't going to change your eligibility.
See if any of the following apply to you:
Advertisement
1. I was born in Ireland before 2005
Anyone born on the island of Ireland (yes, both the Republic and Northern Ireland) before January 1, 2005, is automatically eligible for Irish citizenship – even if your parents don't hold Irish passports.
After that date, Irish citizenship is not automatic and the citizenship and residency history of both parents is taken into account – basically, you'll need to prove your parents were living in Ireland for three of the four years prior to your birth.
However, if you were born in Ireland after January 1, 2005 and at least one parent was an Irish citizen at the time, you are also automatically eligible.
The 2005 cut-off point exists because of a referendum abolishing birthright citizenship the previous year.
2. I have an Irish parent(s)
Next up, you're automatically eligible for Irish citizenship if at least one of your parents was born in Ireland before 2005 (which you'd hope applies to the vast majority of Irish parents).
Advertisement
That's it, it's as simple as that. But if your parents are 14 or younger and you're somehow old enough to read this... actually, let's just leave that there.
3. I have an Irish grandparent(s)
You're also entitled to Irish citizenship if you've got a grandparent who was born in Ireland, although there's an extra step in the process for you.
If you are relying on the so-called "granny rule", so often used to refer to the eligibility of footballers (or if you have an Irish citizen parent who was born outside of Ireland, for that matter) you will need to register on the Foreign Births Register before you can claim citizenship.
This takes up to six months and requires quite a lot of documentation – but more on that later.
4. I am married to an Irish person
Foreign nationals can apply to become Irish citizens through naturalisation.
Advertisement
If you are a foreign national who is either married to an Irish citizen or a civil partner of an Irish citizen, you can apply for Irish citizenship via this process.
You're not guaranteed to be approved – there's no longer an absolute entitlement to Irish citizenship through marriage – but residency requirements are far more favourable for the spouse or civil partner of an Irish citizen.
5. I am living in Ireland
Foreign nationals are eligible for Irish citizenship if they have lived in the State for a total of 5 out of the last 9 years – including the last full year before the date of the application.
Unfortunately, this will not apply to any time you spent in Ireland studying as a student as this is not deemed to be "recognisable residence".
How to apply for an Irish passport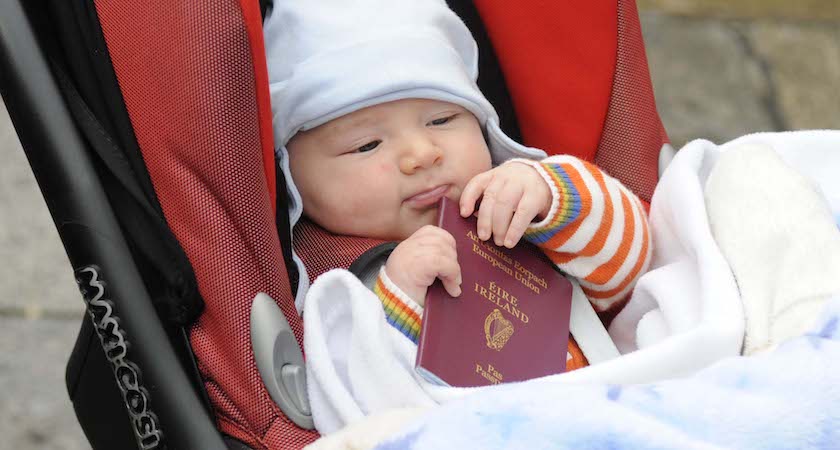 Advertisement
So you're eligible. Hooray. But wait, what next? You can't apply for your first Irish passport online, and you can't download any forms yourself either.
Therefore, you'll need to visit an Irish embassy or consulate to pick up a form in person and take it home to complete.
Forms are also available at dedicated Irish passport offices such as the one on Cromwell Road in Kensington, west London (SW7 4ES) - or a large number of community centres and organisations around the country.
Once you've filled out your form, a witness must sign and stamp it too – this person cannot be related to you and must be in a specific profession outlined by the embassy/consulate – such as a doctor, police officer or bank manager.
Your completed form will need to be sent off within 6 months of being witnessed, along with:
Your birth certificate
A marriage certificate (if applicable)
Proof of entitlement to Irish citizenship (if born abroad)
Current photo identification e.g. passport or driving licence
Proof of name e.g. payslips/utility bill
Proof of address e.g. recent bank statement
4 passport photographs, 2 of which must be signed on the back by your witness
Irish-born parent's/grandparent's birth certificate (if applicable)
Irish-born parent's/grandparent's original marriage certificate (if applicable)
Irish-born parent's/grandparent's current official ID/death certificate (if applicable)
Your Foreign Births Register certificate (if applicable)
If you live in Ireland, you can apply at a Passport Office or using Passport Express.
Advertisement
Those living abroad can either apply in person or in writing at the nearest embassy or consulate.
Where do I submit my Irish passport application?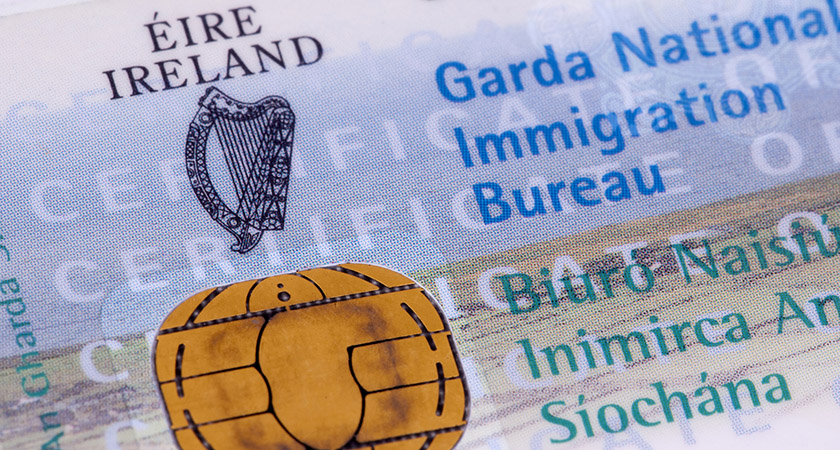 You can do this through your nearest Irish consulate or passport office.
We strongly recommend you do this using a reputable mail or courier service as the Irish Passport Service cannot be held responsible for any applications or documents lost in transit.
Additionally, you can hand your application in at the nearest participating Post Office in Britain or Northern Ireland if using Passport Express.
How much will it cost and how long will I have to wait?
Advertisement
An application for a standard 10-year passport costs €80/£71.
From the UK it takes from six to 10 weeks to process, or around four weeks from Ireland.
If you're really in a hurry, you can make an Urgent Counter application costing up to £144 – these can be processed in as little as 5/6 working days.
How do I track my Irish passport application?
Once you have applied for your Irish passport, you can track it by using your 11-digit application number.
The website of Ireland's Department of Foreign Affairs and Trade (DFA) makes this easy – just follow this link.
Good luck with your application!
Advertisement