THE IRISH passport is currently more powerful than a British one, according to a newly-published global passport ranking.
Ireland ranked joint seventh alongside Switzerland, Portugal, the Netherlands and Austria in the 2020 Henley Passport Index.
Data compiled shows the Irish passport grants the holder visa-free or visa-on-arrival access to some 185 destinations around the world.
The UK came in joint eighth on the list with with the US, Norway, Greece and Belgium.
Currently, UK passport holders have visa-free or visa-on-arrival access to 184 countries.
The UK previously ranked as high as fifth in the world back in 2015 but, as with the US, has dropped down the rankings in recent times.
Brexit was cited as a major influence over the shift in fortunes, with an estimated 900,000 Irish passports issued in 2019 in the wake of the UK's decision to leave the European Union.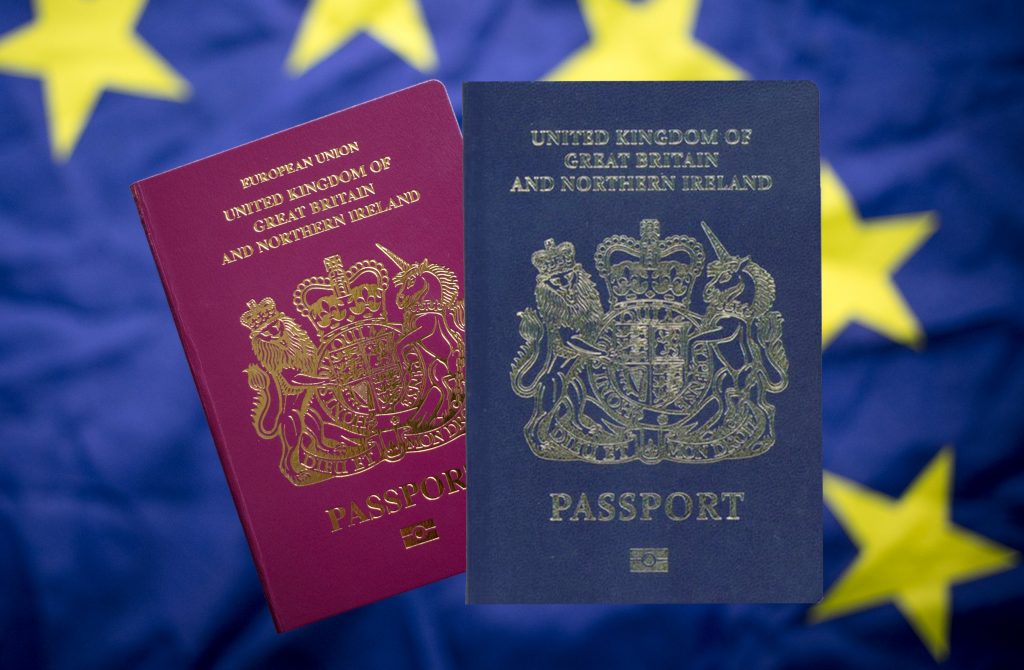 The Japanese passport came out on top of the rankings, with holdings able to access 191 destinations around the world on a visa-free or visa-on-arrival basis.
Asia dominated the list with Singapore (190), South Korea (189=) and Germany (189=) completing the top three.
Afghanistan, by contrast, came bottom with access to just 26 destinations.
Dominic Volek, Henley and Partners' head of Southeast Asia and manager partner said:
"Countries that embrace this new reality of global mobility are thriving, with their citizens enjoying ever-increasing passport power and travel freedom, as well as the array of benefits that come with it."
The most powerful passports to hold in 2020 are:
1. Japan (191 destinations)
2. Singapore (190)
3. South Korea, Germany (189)
4. Italy, Finland (188)
5. Spain, Luxembourg, Denmark (187)
6. Sweden, France (186)
7. Switzerland, Portugal, Netherlands, Ireland, Austria (185)
8. United States, United Kingdom, Norway, Greece, Belgium (184)
9. New Zealand, Malta, Czech Republic, Canada, Australia (183)
10. Slovakia, Lithuania, Hungary (181)
The least powerful passports to hold in 2020:
98. Bangladesh, Congo (Dem. Rep.), Eritrea, Iran (41 destinations)
99. Kosovo, Lebanon (40)
100. North Korea, Sudan (39)
101. Nepal, Palestinian Territory (38)
102. Libya (37)
103. Yemen (33)
104. Somalia, Pakistan (32)
105. Syria (29)
106. Iraq (28)
107. Afghanistan (26)