IRELAND'S ANNUAL alcohol consumption continues to rise, despite notable decreases across the rest of Europe.
A new study published in The Lancet has revealed that on average Irish people continue to drink more year-on-year.
According to the research, alcohol intake in Ireland has risen from 12.3 litres in 2010 to 13.2 litres in 2017.
That's more than double the global average of 6.5 litres, which is based on studies from 189 countries across the world.
The study found 84% of Irish adults drink alcohol, with Ireland boasting one of the highest per capita consumption rates in Europe.
It also revealed that the proportion of current drinkers in Ireland has risen from 82% of adults to 84% over the past seven years.
By contrast, the proportion of adults who commit to lifetime abstinence has dropped from 11% to 9%.
Though alcohol consumption has declined in Europe, the global average has increased with a notable rise recorded in developing countries like China, India, and Vietnam.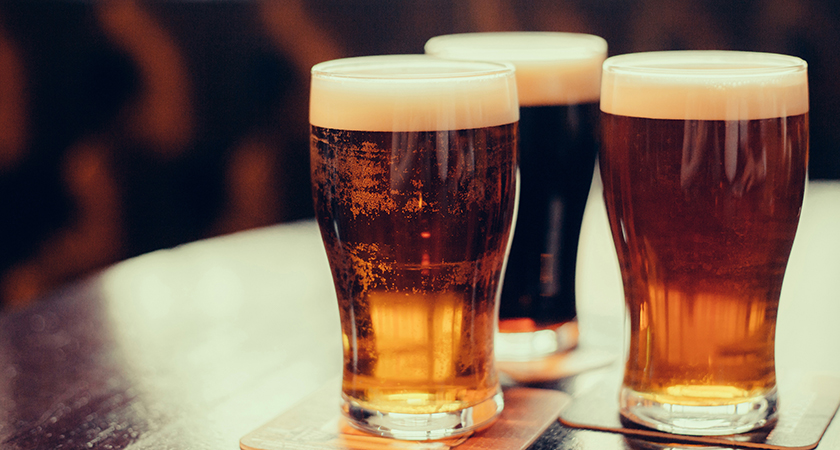 The Lancet study shows that approximately 40% of Irish people fall into the category of heavy episodic drinkers.
A heavy episodic drinker is defined as having at least one occasion of consuming the equivalent of 60g of pure alcohol, or five standard units, over a 30-day period.
Of the 40% of the Irish population that fall into this category, around 54% of Irish men and 26% of Irish women fell into this particular group.
Commenting on the findings, study author Jakob Manthey, TU Dresden, Germany, said the report siggests the WHO's aims of reducing the harmful use of alcohol by 10% by 2025 globally would not be reached.
"Instead, alcohol use will remain one of the leading risk factors for the burden of disease for the foreseeable future, and its impact will probably increase relative to other risk factors," he said.
The study estimates that nearly a quarter of the entire global population will binge drink once a month by the year 2030.