AN IRISH pub goer is the toast of Galway after shelling out over €200 as part of an epic 105-minute drinking session at one of the city's most famous bars. 
The unnamed man was joined by two friends for the mammoth, quickfire session, which included 15 pints as well as two pitchers of Long Island cocktails and three Jagerbombs to finish things off. 
While one of the trio enjoyed a night on the Guinness, his companions opted for Heineken and Bulmers respectively. 
According to the Irish Mirror, the quick-drinking gang were housemates celebrating the return of the pubs after several months stuck indoors together. 
They booked at table at the An Pucan in Galway city centre for the celebration – but were careful to ensure they adhered to Irish Government guidelines. 
Under Phase Three of the continued reopening of Ireland, some pubs have been allowed to reopen in Ireland from this week provided alcohol is served alongside a substantial meal costing a minimum of €9. 
Along with their 15 pints, cocktails and shots, the Galway trio ensured they stayed inside the rules by ordering three meals to help soak up some of that booze.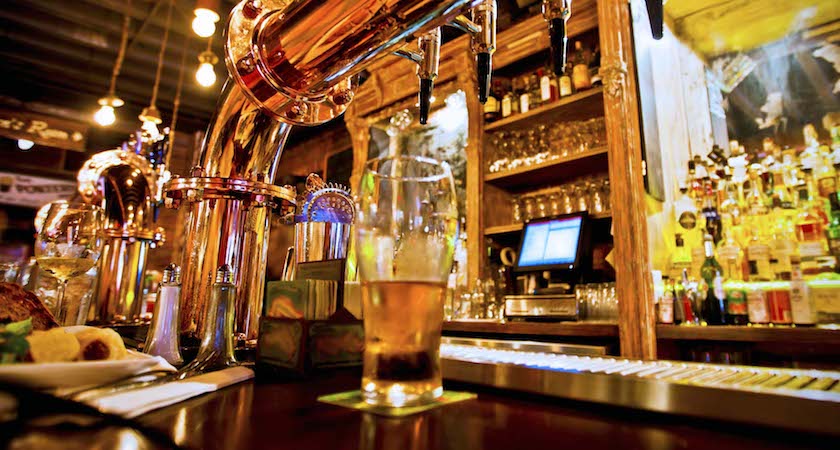 As a result, bangers and mash, bacon and cabbage and an 8oz burger all ended up on the hefty bill, which amounted to €201.70. 
Not that they had any regrets about splashing out all that money in just over an hour and a half. 
One of the three, who asked not to be named, told the Irish Mirror: "We've been cooked up at home for so long we just had to book a place this week. 
"We would regularly spend a night in a pub here in the city centre after a long week working and we missed it a lot. 
"So, after a few months saving, we thought 'Why not splash out on a night together?'" 
The incident comes just days after another punter shared a receipt from a similarly epic drinking session that included 42 pints of Guinness in the space of just an hour and a half.