JOE BIDEN'S dogs have returned to the White House after spending some time away following a 'biting incident'.
The US President's beloved German Shepherds, Champ and Major, were sent back to Biden's hometown of Wilmington,Delaware to 'undergo training' after reports the younger dog, Major, had been acting aggressive to staff and security at the White House.
Things came to a head last month when a White House security member suffered a 'minor injury' after three-year-old rescue dog Major was involved in a 'biting incident'.
Both Champ and Major were removed from the White House and returned to Delaware, however Mr Biden soon confirmed the dogs would be returning soon and that Major is "a sweet dog" and is just protective of his owner.
He told ABC News that while Major was involved in an incident, he "did not bite someone and penetrate the skin".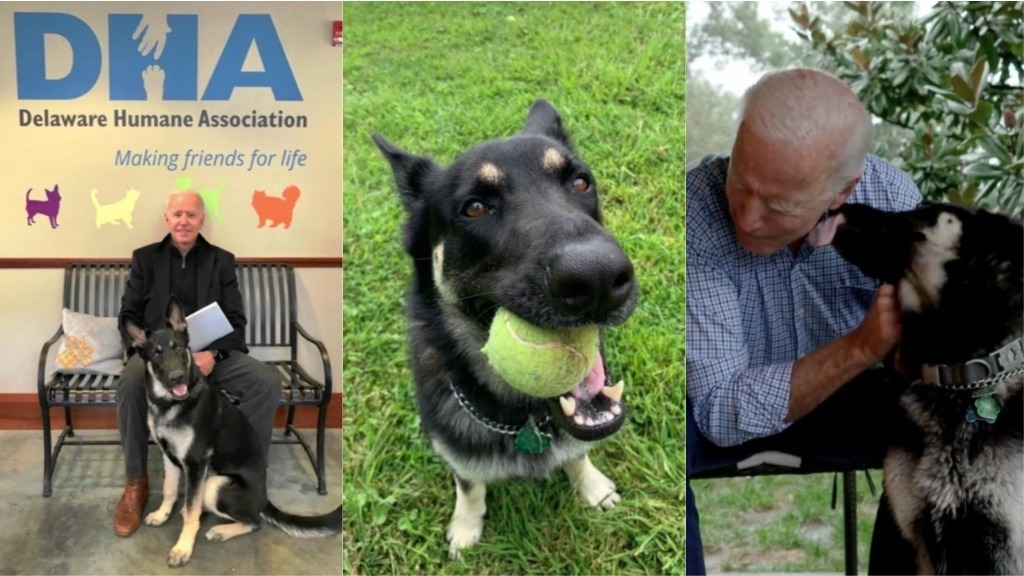 Mr Biden said his dog was unnerved by the amount of strangers around "and he moves to protect".
"Every door you turn to, there's a guy there in a black jacket," Biden told the news outlet.
"You turn a corner and there's two people I don't know at all. And they move — and he moves to protect. But he's a sweet dog."
White House Press Secretary Jen Psaki confirmed last week that the dogs would be returning, and described the biting incident as Major being "surprised by an unfamiliar person".
The dog "reacted in a way that resulted in a minor injury to the individual, which was handled by the White House Medical Unit with no further treatment needed."
Ms Psaki told reporters last night that both dogs are now back in the White House, but it will "not be uncommon" for them-- and the President and First Lady-- to move between Washington and Delaware every now and then.