MICHEAL MARTIN has led the tributes to former SDLP leader and Nobel Peace Prize winner John Hume who passed away, aged 83, this morning. 
The Taoiseach described Hume, one of the chief architects of the Good Friday Agreement, as a "great hero and a true peace maker". 
"Throughout his long life he exhibited not just courage, but also fortitude, creativity and an utter conviction that democracy and human rights must define any modern society," Martin said. 
"During the darkest days of paramilitary terrorism and sectarian strife, he kept hope alive. And with patience, resilience and unswerving commitment, he triumphed and delivered a victory for peace." 
President Michael D Higgins expressed his personal sadness at Hume's passing. 
Advertisement
"Through his words, his astute diplomacy and willingness to listen to what was often difficult to accept but was the view of the 'Other', transformed and remodelled politics in Ireland, and the search for peace, with a personal bravery and leadership, and with a steadfast informed by a steadfast belief in the principles and values of genuine democracy," he said. 
"He and those others who helped usher in a discourse that enabled a new era of civil rights and responsive government that few would have thought possible, have placed generations in their debt, have been a source of hope."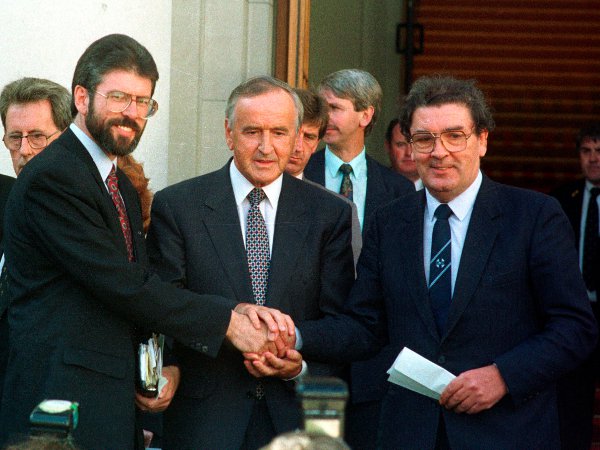 Former Sinn Féin leader Gerry Adams said he felt a "deep sense of personal loss" at Hume's death. 
"When others were stuck in the ritual politics of condemnation, John Hume had the courage to take real risks for peace. His decision to meet with me in September 1986, following an invitation from Fr Alex Reid, was a breakthrough moment in Irish politics." 
"John's agreement to examine the potential of building an alternative to conflict was the mark of a political leader genuinely prepared to look at the bigger picture and to put the wider interests of society above narrow party politics." 
Former Taoiseach Bertie Ahern also paid his respects to Hume as "a great Irishman". 
Advertisement
"John was a champion of peace and his passing will be mourned in all communities in Ireland and beyond our seas by people everywhere who value democracy, freedom and human rights," he said. 
Former Taoiseach John Bruton was similarly glowing in his summation of the peace activist's life and achievements.  
"John Hume was the pivotal figure of the 20th century in the development of thinking about Ireland's future," he said. 
"He reframed the problem from being one about who held sovereignty over land, to being one about people, and how they related to one another. 
"Thus reframed, the issue became one to which violence and coercion became completely irrelevant. This was the intellectual basis of the peace process. 
"The issue was no longer one about winning or losing, but about sharing or choosing not to share.  
"In practical terms, he won the argument. That is why we have peace today." 
Advertisement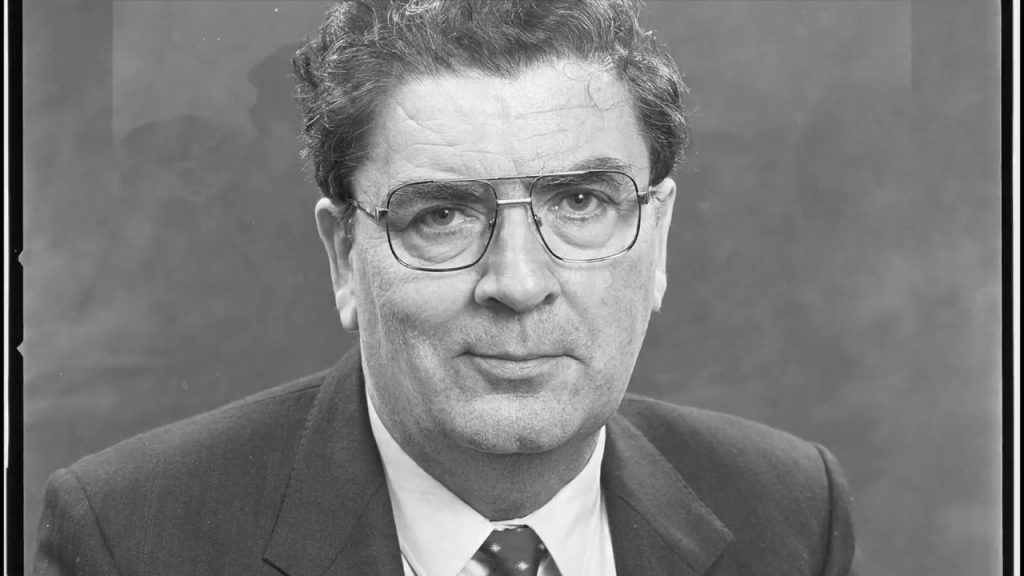 Sinn Féin leader Mary Lou McDonald echoed the sentiments of the current Taoiseach, describing the former SDLP leader as a "towering figure and a national icon". 
"John was a towering figure in Irish politics, who took decisions that were not popular in his own ranks in the pursuit of peace," she said. 
"His actions helped to shape the peace process and he was central to the negotiation of the Good Friday Agreement." 
Arlene Foster and Michelle O'Neil, the current First and Deputy First Ministers of Northern Ireland, also paid tribute describing Hume as a "giant of Irish nationalism", and a leader willing to take the necessary risks to bring about lasting peace. 
Tanaiste Leo Varadkar also paid his respects to "one of Ireland's greatest ever sons."
"He ranks alongside O'Connell and Parnell in the pantheon of Ireland's great leaders. He was a patriot, a peacemaker, a democrat, and a great great Derryman. RIP John Hume."
Advertisement
SDLP leader Colum Eastwood, meanwhile, said Hume's death represented  "the loss of 20th century Ireland's most significant and consequential political figure." 
"It is no exaggeration to say that each and every one of us now lives in the Ireland Hume imagined - an island at peace and free to decide its own destiny," he added. 
"This is an historic moment on this island but most of all It is a moment of deep, deep sadness. In the days ahead, Ireland will be united in mourning his loss." 
R.I.P. John.