THE UNIVERSITY of Southern California's School of Cinematic Arts has announced it will remove an exhibit previously dedicated to John Wayne. 
It comes after several comments made by the late actor in a 1971 interview with Playboy sparked anger among USC students, who began calling for the exhibit's removal last October. 
"Conversations about systemic racism in our cultural institutions along with the recent global, civil uprising by the Black Lives Matter Movement require that we consider the role our School can play as a change maker in promoting antiracist cultural values and experiences," Assistant Dean of Diversity and Inclusion Evan Hughes said. 
"Therefore, it has been decided that the Wayne Exhibit will be removed." 
According to Hughes, the exhibit will be moved to the Cinematic Arts Library, where it will be placed "within the proper archival and research context" in order to continue to provide some eduction on Wayne's role in Hollywood film history. 
In the Playboy interview, Wayne said he didn't feel guilty about slavery and accused Native Americans of "selfishly trying to keep" land for themselves.  
"Our so-called stealing of this country from them was just a matter of survival," he said.  
"There were great numbers of people who needed new land, and the Indians were selfishly trying to keep it for themselves."  
He said he didn't "feel guilty about the fact that five or 10 generations ago these people were slaves," describing it as "just a fact of life, like the kid who gets infantile paralysis and has to wear braces so he can't play football with the rest of us."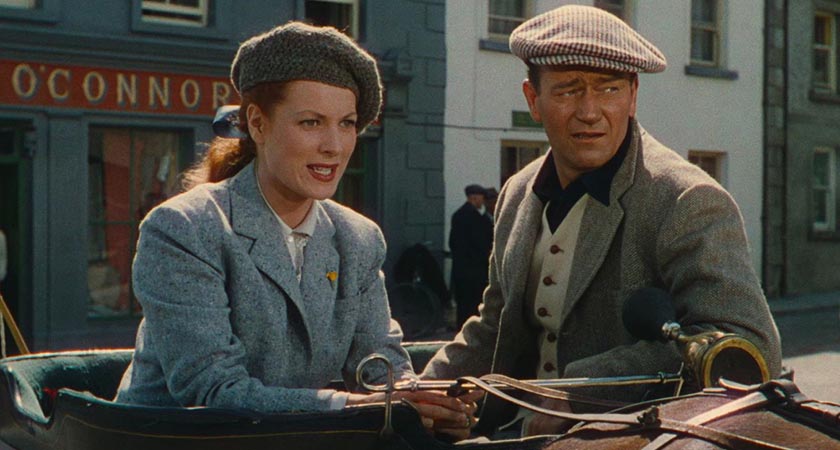 Wayne was also asked to list some of the films of the time that he considers to be perverted.  
"Oh, Easy Rider, Midnight Cowboy – that kind of thing. Wouldn't you say that the wonderful love of those two men in Midnight Cowboy, a story about two f**s, qualifies?" he replied.  
"But don't get me wrong. As far as a man and a woman is concerned, I'm awfully happy there's a thing called sex."  
Wayne, who was born Marion Mitchell Morrison, also said: "With a lot of blacks, there's quite a bit of resentment along with their dissent, and possibly rightfully so. But we can't all of a sudden get down on our knees and turn everything over to the leadership of blacks." Wayne responded.  
"I believe in white supremacy until the blacks are educated to a point of responsibility. I don't believe in giving authority and positions of leadership and judgement to irresponsible people." 
The decision to remove the exhibit comes as part of a wider reassessment of monuments and statues dedicated to individuals with hateful views.  
It also comes after local officials in Orange County, California, passed a resolution to have Wayne's likeness removed from the county's airport, citing the Playboy interview.  
The removal is still subject to approval from the county's Board of Supervisors. 
A beloved figure best remembered for a string of memorable Westerns, Wayne is also fondly remembered for the Ireland-set romantic comedy drama The Quiet Man, which he starred in alongside Maureen O'Hara.