NETFLIX HAS cancelled Daredevil after three seasons of the popular Marvel series.
In an official statement, Netflix said it was "tremendously proud of the show's last and final season," but added that "although it's painful for the fans, we feel it best to close this chapter on a high note."
The news brings to an end the small screen adventures of one of only a handful of Irish American superheroes in the Marvel universe.
Hollywood star Chris Evans has previously spoken about the Irish origins of Steve Rogers, aka Captain America.
However, with the actor vacating the role after the next Avengers film, Ireland's influence over the Marvel television and cinematic universe is on the wane.
Advertisement
Officially wrapped on Avengers 4. It was an emotional day to say the least. Playing this role over the last 8 years has been an honor. To everyone in front of the camera, behind the camera, and in the audience, thank you for the memories! Eternally grateful.

— Chris Evans (@ChrisEvans) October 4, 2018
Daredevil, or Matt Murdock as he is known by day, is famous for growing up the slums of Hell's Kitchen in New York where he was raised with very strong Irish Catholic values.
Blinded as a child after an encounter with some toxic waste, Murdock soon discovered the accident had left him with enhanced senses and found salvation in religion.
Keen to clean up the crime-ridden streets, Murdock soon emerged as a superhero New York's Irish American community could be proud of.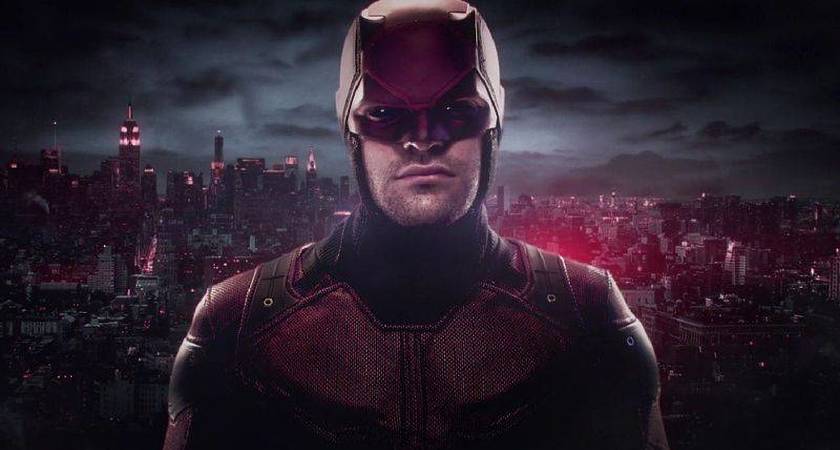 Advertisement
Over the course of three enthralling seasons, Daredevil tackled on a variety of iconic Marvel characters including Kingpin, Elektra, Punisher, The Hand, Stick and Bullseye.
Played with aplomb by actor Charlie Cox and ably supported by a cast that included Deborah Ann Woll, Elden Henson, and Vincent D'Onofrio, the show consistently garnered positive reviews and quickly garnered an impressive fanbase.
More crucially still, the series retained Murdock's Catholic religious faith throughout its run.
That hasn't prevented the series from being axed by Netflix which has already swung the axe of both Luke Cage and Iron Fist.
The cancellation has prompted an outpouring of appreciation on Twitter from the cast and fans of the series alike:
I'm so sad that we won't be continuing this story. Mostly I'll miss seeing the friends I've made everyday. Thank you to every person who contributed to this series over the years. And to @erikoleson because of you we are going out on a high. @Daredevil #Daredevil pic.twitter.com/aVmXu1UwFu

— Deborah Ann Woll (@DeborahAnnWoll) November 30, 2018
Advertisement
So Sad to hear the end of @Daredevil.I was so lucky and fortunate to be apart of this amazing show and work with such an amazing cast and crew. An experience I will never forget. Thank you for all the love and support from the fans. You are the best. Until next time.

— Jay Ali (@JayAliUK) November 30, 2018
Heartbroken and surprised. But what a helluva way to go out! Thank you @stevendeknight and @erikoleson . I will miss Marci terribly but so proud to have played in your world. #Daredevil @Daredevil pic.twitter.com/mGCUbokaoF

— Amy Rutberg (@AmyRutberg) November 30, 2018
Netflix cancels Daredevil after 3 seasons and renews 13 reasons why

Me: pic.twitter.com/VqXy8ZG9P9

— Master Shifu🥋 (@real_migo) November 30, 2018
THIS ISN'T FAIR. #Daredevil was the best and my first Netflix series. Season 3 was the GREATEST MARVEL NETFLIX SERIES. WHAT THE HELL!! pic.twitter.com/ujwG42iPi6

— Love, Nirat (@NiratAnop) November 30, 2018
Advertisement
#Daredevil has Officially been Cancelled by #Netflix

...I don't feel so good Mr Netflix pic.twitter.com/gKAsDez0r9

— Charlie Schneider (@AwesomEmergency) November 30, 2018
Could Daredevil yet be resurrected with a new series on Disney's new streaming service?
The animation giant also owns Marvel and could yet be convinced to bring the show back given the number of fans reacting with sadness to its cancellation.
Hi everyone, we've heard the bad news too, and we are reworking our plans tomorrow as we tweet - more on what we are going to do instead, soon! Thank you #Daredevil fans for being the best of the bunch. Stay tuned.

— We Are #SaveDaredevil (@RenewDaredevil) November 30, 2018
Advertisement
Maybe Marvel's Irish American hero isn't done with the small screen quite yet.