MATT DAMON is set to return to Ireland, three months on from his extended stay in the idyllic surroundings of Dalkey during lockdown. 
The Good Will Hunting star became something of a local celebrity back in March after it was discovered that he was spending lockdown holed up in a luxury property in the south Dublin suburb. 
Damon had been in Ireland filming his latest movie, the Ridley Scott period thriller The Last Duel, when the Covid-19 pandemic brought an abrupt halt to production. 
Rather than return to US, Damon opted to remain in Ireland with his family. 
The American proved popular with locals in the area, regularly stopping for chats and posing for pictures with star-struck Irish fans. 
A regular customer at Dalkey's Country Bake store, the Jason Bourne actor further endeared himself with the locals after he was pictured holding SuperValu bag from the local supermarket chain. 
During his stay, Damon also recorded a special video message for sixth year students at the local Loreto Abbey second school, congratulating them on graduating.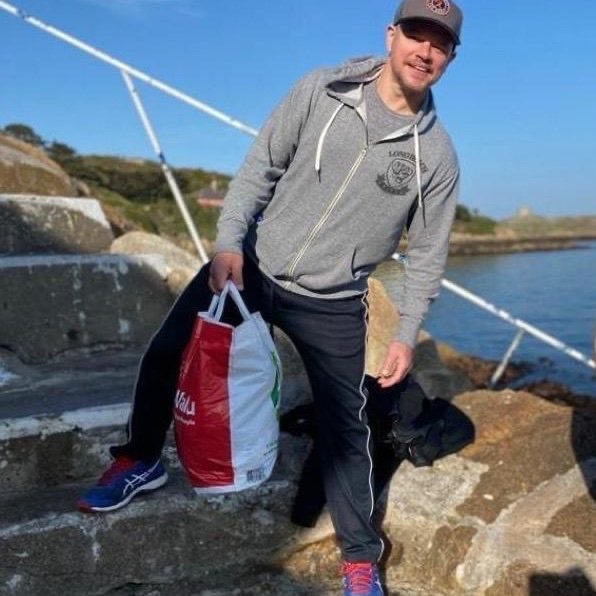 By the time he headed back to the US in late May after two months of lockdown in Ireland, he had succeeded in winning over the entire seaside community. 
So they will be happy to learn that Damon is set to return this month to continue work on The Duel. 
According to the Irish Mail on Sunday, work on the film is set to restart later this month. 
Producers  have made the first tentative steps towards returning, with plans afoot to book rooms for the staff and crew to quarantine at in the Powerscourt Hotel in Wicklow, according to Goss.ie. 
Damon won't be the only familiar face making an appearance either, with co-stars Ben Affleck, Jodie Comer and Adam Driver all set to return to Ireland. 
Hopefully Matt will be able to give them a guided tour of Dalkey while he's down there. He should be familiar enough with the place by now.