NANCY PELOSI has told the UK government there will "absolutely no chance" of striking any trade deal with the US should they choose to override the Brexit withdrawal agreement signed by Prime Minister Boris Johnson earlier this year. 
The Democratic speaker of the House of Representatives warned that any potential agreement with the US would have little chance of passing Congress if it is found to "imperial" the Good Friday Agreement. 
The US played a key role in brokering the deal that helped establish peace in Northern Ireland after decades of sectarian conflict. 
However, under Mr Johnson's newly-unveiled plans, key elements of the Brexit deal put in place to protect the Northern Ireland Protocol are in danger of being overridden. 
In a statement issued on Wednesday Ms Pelosi said: "The Good Friday Agreement is the bedrock of peace in Northern Ireland and an inspiration for the whole world. 
"Whatever form it takes, Brexit cannot be allowed to imperil the Good Friday Agreement, including the stability brought by the invisible and frictionless border between the Irish Republic and Northern Ireland. 
"The UK must respect the Northern Ireland Protocol as signed with the EU to ensure the free flow of goods across the border. 
"If the UK violates that international treaty and Brexit undermines the Good Friday accord, there will be absolutely no chance of a US-UK trade agreement passing the Congress. 
"The Good Friday Agreement is treasured by the American people and will be proudly defended in the United States Congress." 
With the Democratic party currently controlling the House, any UK-US trade agreement would require the approval of Ms Pelosi and her majority.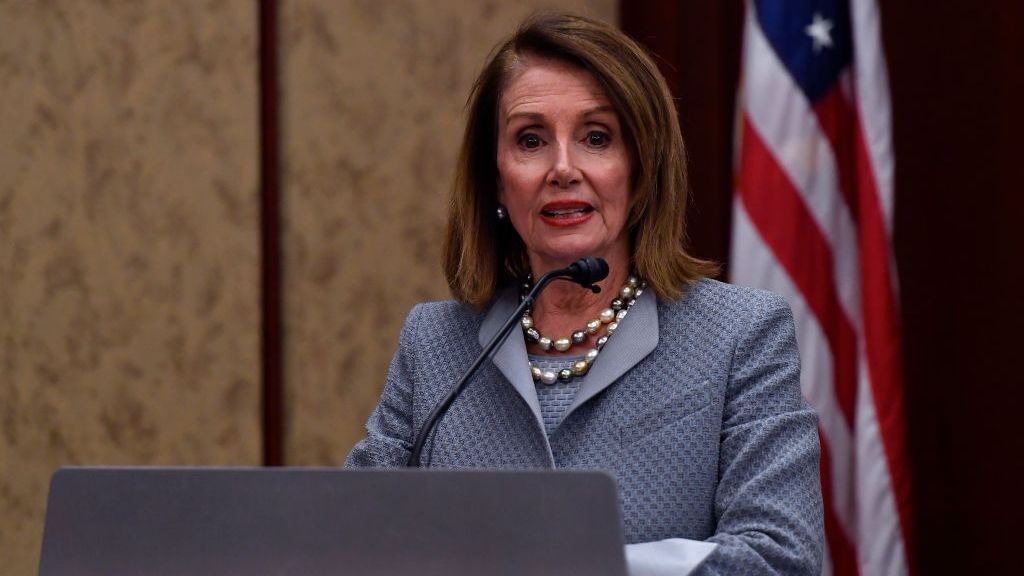 Those sentiments were echoed by senior Democratic congressmen Richard Neal during an appearance on Newsnight. 
"There will be no trade agreement on a bilateral basis with the UK, if they re-establish a hard border," he said. 
"This idea you could arbitrarily determine that you could re-establish the border after giving repeated assurances that that would not happen is a violation of the good faith that we all entered into…in this remarkable achievement called the Good Friday Agreement." 
It comes after the UK government announce plans for a new internal market bill. 
The bill will allow ministers to override the legally-binding agreement in place with the EU by unilaterally waiving customs documents on goods travelling between Northern Ireland and the rest of the UK. 
It also places new restrictions on the EU's ability to veto the use of state aid subsidies in certain circumstances. 
Speaking in the Commons, Northern Ireland secretary Brandon Lewis acknowledged that the bill would "break international law in a very specific and limited way". 
In spite of the mounting criticism, Mr Johnson's government has claimed the legislation is necessary in protecting the Northern Ireland peace process in the event of a No Deal Brexit.