PIERS MORGAN revealed that he's "almost exclusively Irish" as he received the award for Outstanding Contribution to Broadcasting and Journalism at the 2019 Irish Post Awards last week.
Speaking on stage with his good friend Eamonn Holmes, the Good Morning Britain presenter addressed the question of just how Irish he was.
"Well my father was Eamonn Vincent O'Meara and he died when I was just one," Piers explained.
"He came form Galway and he had a sister who moved to Offaly, and a lot of cousins in Dublin.
"So I feel very Irish."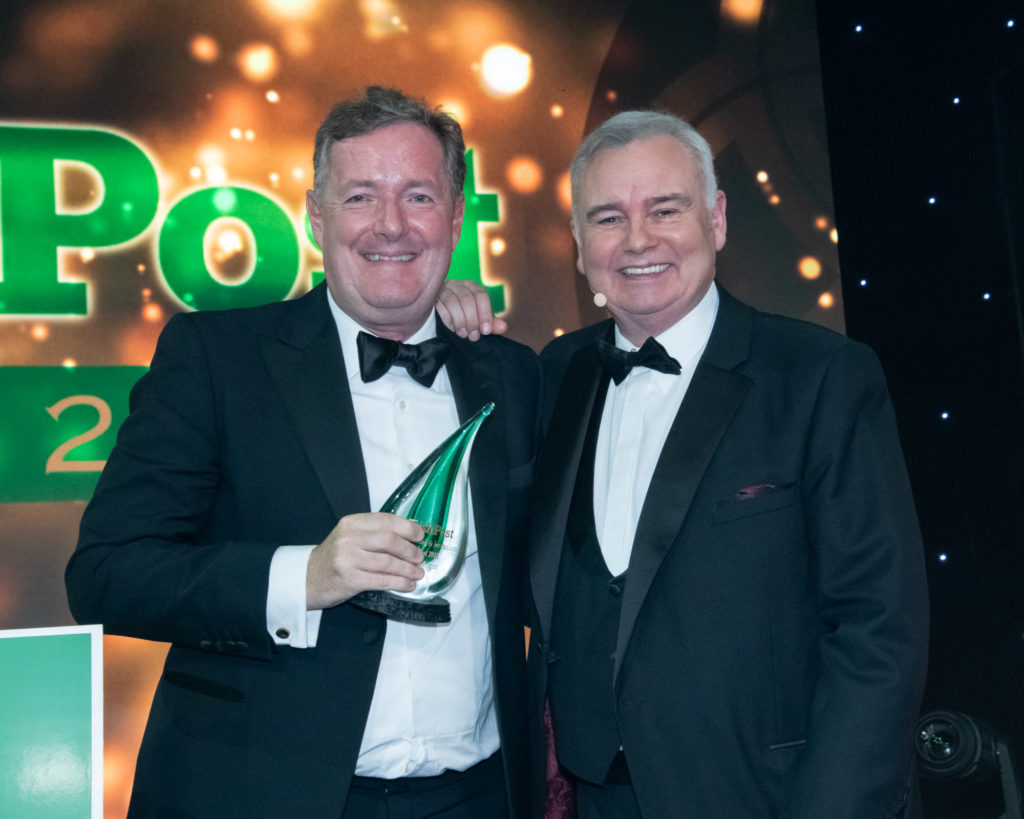 The 54-year-old even admitted that he'd done the DNA test to prove it.
"I had my DNA test done last year," he said.
"Zero English and almost exclusively Irish.
"So whether you like it or not, I am one of you," he laughed.
He went on to recall a story about when he was living in the US, and a petition was started in order to get him deported, due to his stance on gun-control.
"There was a petition to have me deported from America and it was signed by 150,000 Americans," he explained.
"Then there was a rival petition started in England to stop me from coming back.
"Finally, one guy came up on Twitter, from Cork, who began a petition to bring me to my homeland of Ireland.
"It didn't go down massively well, I have to say, but I do feel tonight I'm amongst my own. So hopefully, I can come back."
He went on to admit that he was "very proud" of his Irish origins, and even more so of winning his Irish Post Award.
"Actually it's very nice. I don't win many awards," he said speaking exclusively to the Irish Post.
"Normally they sort of nominate me and then make sure I don't win.
"Here, there was no nomination process, so I actually get something, it's great."
On Monday, Morgan brought his award along with him to the set of Good Morning Britain, and confirmed to the nation how much enjoyed the evening.
"I've got to say, what a great laugh that was!
"Massive craic as they would call it in Ireland. We had a great time. So thank you to everyone at the Irish Post.
"Love the Irish. It was like going home."