POLICE are investigating claims that a Primark security guard in a Leicester store removed a woman's baby from her whilst she was breastfeeding and ordered her to leave.
Caroline Starmer shared her plight on Facebook, and described the experience as "horrific."
Starmer claims that the security guard told her that if she wanted her daughter "I was to come and get her".
In a statement released online, Primark said it had investigated the claim and reviewed CCTV footage from the time the alleged incident is to have taken place.
The company stated that no evidence had been established to prove that Ms Starmer was approached.
It also said the security guards on duty did not fit the description given by the customer.
It concluded: "the customer's allegation is not supported by the available evidence to date".
Ms Starmer wrote her complaint on the breastfeeding campaign Free to Feed's Facebook page.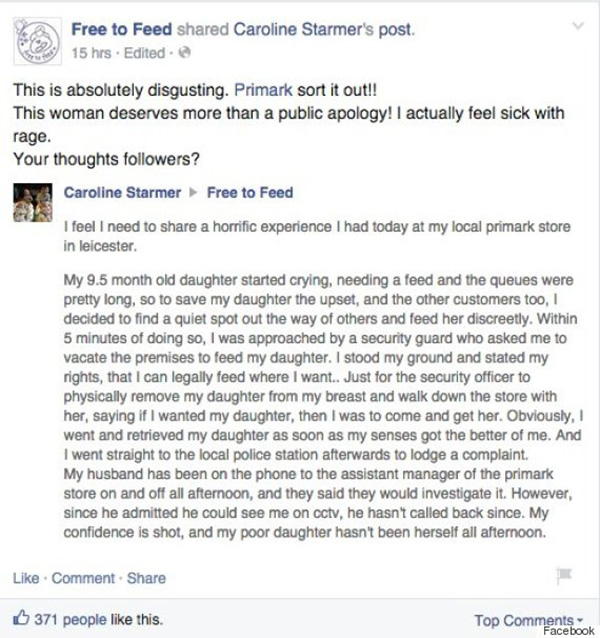 The Free to Feed group responded: "This is absolutely disgusting. Primark sort it out!! This woman deserves more than a public apology! I actually feel sick with rage."
Leicestershire Police said that Ms Starmer had been contacted and that "arrangements are being made to take further statements in relation to the incident".
The Equality Act 2010 states that it is unlawful for a business to discriminate against a woman because she is breastfeeding a child.