A BRITISH sailor stands accused of murdering his wife and deliberately sinking their boat as part of a scheme designed to inherit her estate.
Lewis Bennett and Isabella Hellmann were sailing in a catamaran to their US home in May, 2017, when the coast guard received an SOS call from Bennett stating that his wife was missing and their vessel was sinking.
The 41-year-old from Poole in Dorset was later rescued alone off the coast of Cuba where he was found to be in possession of rare coins stolen from a former employer in St Maarten.
Already serving a seven-month jail sentence for stealing the coins worth close to €30,000, Bennett also stands accused of murder and intentionally scuttling the boat he and Hellmann, the mother of his child, were travelling on.
Hellman's body has never been recovered and, for the first time, prosecutors in the US have offered up details of the possible motives behind Bennett's alleged crime.
Advertisement
According to newly filed court papers, prosecutor Benjamin Greenberg has asked that a series of recorded conversations between Hellmann and several family members be submitted into evidence.
The court papers also revealed her family had Hellma's Florida apartment bugged in order to listen to Bennett's conversations in the hope he would let slip information relating to her whereabouts.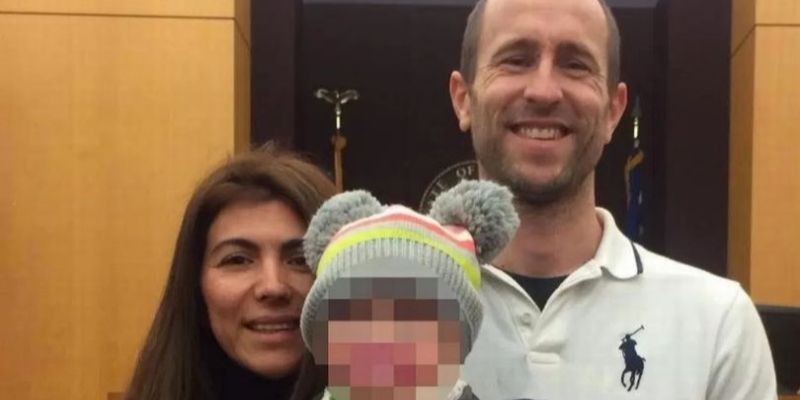 The conversations apparently highlight that the couple were constantly at loggerheads over a potential move to Australia and that clashed over money issues and their daughter.
Prosecutors believe that Bennett murdered Hellmann to not only rid himself of the alleged marital strife but also inherit the money from his wife's estate.
They theorised that she may even have discovered Bennett's cache of stolen coins, leading to another argument and possibly even murder.
Advertisement
The mining engineer has denied any wrongdoing though, telling rescuers he had been asleep on the boat when a collision with an unknown object woke him up.
According to Bennett, he went on deck to assess the damage and discovered his wife was gone. He claims to have sent a distress signal before escaping to a life raft.
The catamaran was eventually found 30 miles off the coast of the Bahamas with one of its two hulls already completely submerged.
Bennett will go on trial this December on charges of second-degree murder.