POPE FRANCIS has paid tribute to frontline workers leading the fight against coronavirus with everyone from doctors to supermarket workers dubbed "the saints who live next door" by the Pontiff. 
Speaking in a frank interview with The Tablet, the Pope said he "thinking at this time of the saints who live next door." 
"They are heroes – doctors, volunteers, religious sisters, priests, shop workers – all performing their duty so that society can continue functioning.  
"How many doctors and nurses have died! How many religious sisters have died! All serving … If we become aware of this miracle of the next-door saints, if we can follow their tracks, the miracle will end well, for the good of all." 
The Pope went on to suggest the current coronavirus pandemic may be one of "nature's responses" to the world's failure to address the ongoing environmental crisis facing the globe. 
"We did not respond to the partial catastrophes," he said.  
"Who now speaks of the fires in Australia, or remembers that 18 months ago a boat could cross the North Pole because the glaciers had all melted? Who speaks now of the floods?" the Pope said. 
"I don't know if these are the revenge of nature, but they are certainly nature's responses," he added.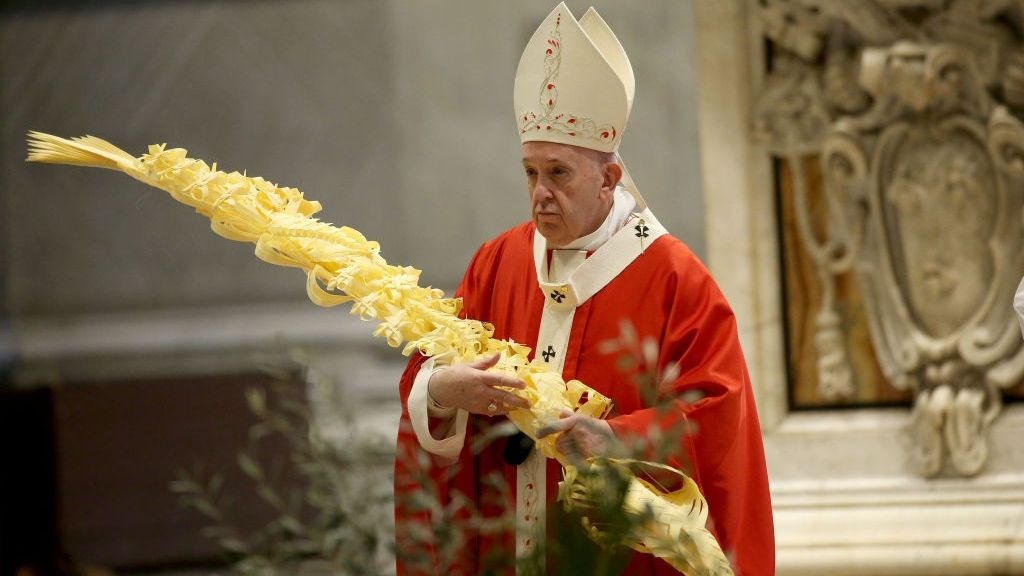 The Pope was not beyond reproach himself, either, with the Pontiff admitting to moments of selfishness and "self-preoccupation" during lockdown. 
"Of course I have my areas of selfishness. On Tuesdays, my confessor comes, and I take care of things there," he said. 
The Pope also took aim at populist politicians and those focused solely on the global economy, and expressed concern at the "hypocrisy of certain political personalities who speak of facing up to the crisis, of the problem of hunger in the world, but who in the meantime manufacture weapons." 
The 83-year-old is currently recovering from bronchitis and has twice been tested for coronavirus, with both tests coming back negative. 
He signed off the interview by encouraging those across the world currently in lockdown to find creative ways to keep themselves busy. 
"Take care of yourselves for a future that will come," he said. 
Read the full interview with The Tablet here.