SINEAD O'CONNOR has spoken candidly about some of the fractious relationships she endured with stars like Prince, Madonna and The Cranberries lead singer Dolores O'Riordan.
Speaking in a wide-ranging interview with the Belfast Telegraph, O'Connor, who goes by the name Shuhada Davitt since converting to Islam, opened up about her struggles with early fame.
O'Connor shot to international fame with her second album I Do Not Want What I Haven't Got and the global smash hit single Nothing Compares 2 U.
But, as she explained in the interview, the worldwide fame it brought her was something she struggled with.
"The part of me that was older and more mature understood the success, but another part of me felt like an imposter. I didn't think it was so much about the quality of my voice as much as the force of my intention," she said.
"I started as a busker, and my goal was to stop people in their tracks."
More specifically, as O'Connor reveals in the interview, the success of Nothing Compares 2 U saw her come into contact with two music icons, Prince and Madonna.
The old adage about never meeting your heroes appears to ring true here, with O'Connor detailing unpleasant encounters with both stars.
Prince, who wrote the original version of Nothing Compares 2 U, proved particular unpleasant, according to the Irish singer.
"I thought Prince would fall in love with me and it would all be lovely, but he was the most frightening human being I ever met in my life, even more frightening than my mother," she said, recalling physical argument they had at his house.
Madonna, meanwhile, was apparently "raging after Vogue was beaten by Nothing Compares" at the 1990 MTV Awards.
According to O'Connor, Madonna then encouraged a young Alanis Morissette, the latest signing to her record label, to take inspiration from her early-career sound on Jagged Little Pill, her debut album which proved a smash hit.
"I got even, though," Sinead claimed adding "I can't tell you how, though."
O'Connor also opened up about her initial disdain for The Cranberries frontwoman Dolores O'Riordan, who constantly drew comparisons with O'Connor.
Though she admitted the pair endured an initially frosty relationship, it did eventually thaw when the County Dublin star contacted O'Riordan to offer support.
"I was furious with Dolores," Sinead recalled.
"But I'd never spoken to her a day in her life. When she got in trouble on the plane (in late 2014, Dolores was involved in an air-rage incident which saw her removed from an Aer Lingus plane), someone put her in touch; sort of like, two crazy girls can help each other.
"Up to then, I was immature in how I dealt with her and I'd haughtily move past her in studios.
"Honestly, I think she was brilliant. And look, I was imitating the people who influenced me too. Eventually, I came to the realisation that she could stand up and sing any way she wanted. Which is how it should be."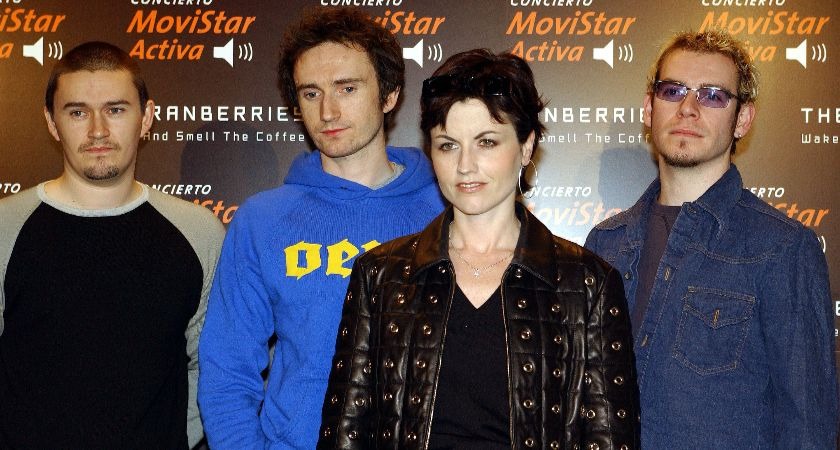 Despite failing to maintain those same levels of success and her controversial appearance on Saturday Night Live all those years ago, O'Connor has few regrets about how things turned out.
"I'm proud of all the work I've done - and how well it did or not doesn't define that."
"Now and again I think I wish I was Mariah Carey and I'd shut my mouth, but I don't wish that. I still wish I had millions of quid, though. "
You can read the full interview with Sinead O'Connor here.