U2 BASS guitarist Adam Clayton has spoken frankly about the incident that saw him miss a gig in Australia and forced him to finally address his alcohol problems.
Clayton missed a gig during the Sydney leg of U2's 1993 Zoo TV Tour after embarking on a three-day bender.
Speaking on The Tommy Tiernan Show, Clayton admitted the huge success of the band "very much went to my head".
He recalled how the incident started with just two glasses of wine on the eve of the concert, which was supposed to serve as a dress rehearsal for the recording of the Zoo TV concert film, before he completely blacked out.
"I know about three days later I woke up and I had not turned up for a gig, in a stadium, that was being filmed, a lot of money resting on it, a lot of jeopardy," Clayton said.
"I had let the guys down, the three guys who had stood by me since the age of 16 or 17. I mean I'm sure it was unimaginable to them that could have happened. I let down the audience, I let down the road crew."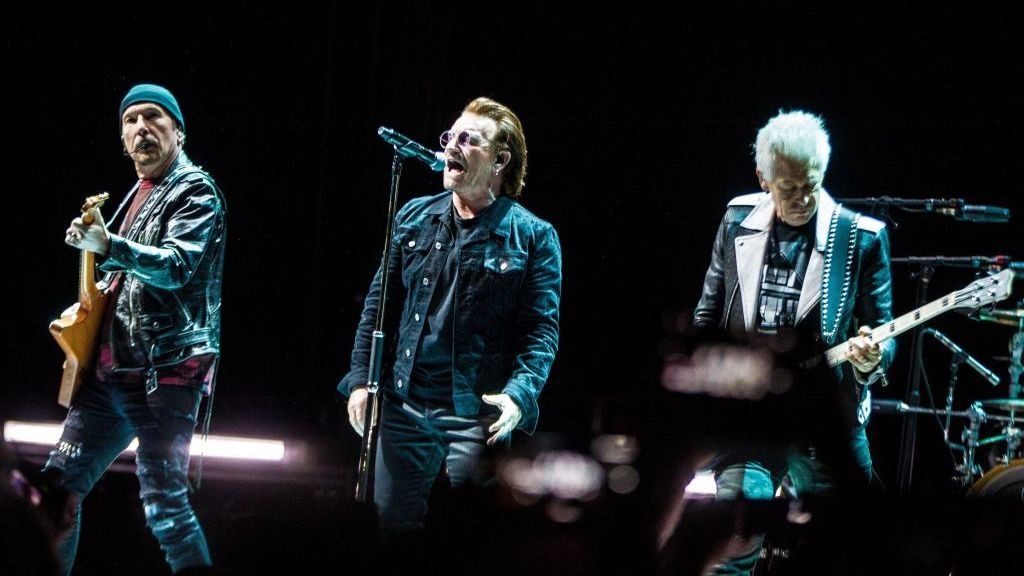 The incident forced Clayton to acknowledge his alcohol issues were in danger of spiralling out of control.
"Success very much went to my head. You lose your sense of yourself you lose a sense of reality," he said.
"I was kind of very unhappy so I drank and I drugged and got myself in tabloid newspapers, and embarrassed kind of everyone I knew, and myself.
"But, you know, you come through it and you learn from it and maybe that's what young men do anyway."
Clayton gave up alcohol in the wake of the incident and has remained sober ever since.
It's not always been easy with the musician admitting he still has to "work really quite hard at keeping my sanity on and off the road".
The U2 star admits he's nevertheless thankful to come through that difficult period in his life largely unscathed.
"I'm really glad I'm here, I'm able to talk to you about it, because the alternative would have been a lot worse."