AN UPCOMING graphic novel depicting Jesus as a ruthless killer looks set to court controversy when it goes on sale later this month.
Jesusfreak is the work of writer Joe Casey and artist Benjamin Marra.
Due to be published by Image Comics, the new graphic novel depicts a noticeable dark incarnation of the Son of God.
This Jesus is a far cry from the one featured in the New Testament.
He's a Master of Kung Fu for starters and isn't averse to decapitating his enemies should the situation call for it.
Deadline recently published a preview of the new comic, which draws inspiration from bloody comic book efforts like Conan the Barbarian and 300.
One sequence depicts Jesus slicing his enemies' heads off, which are discarded in a blood-soaked pile on the floor.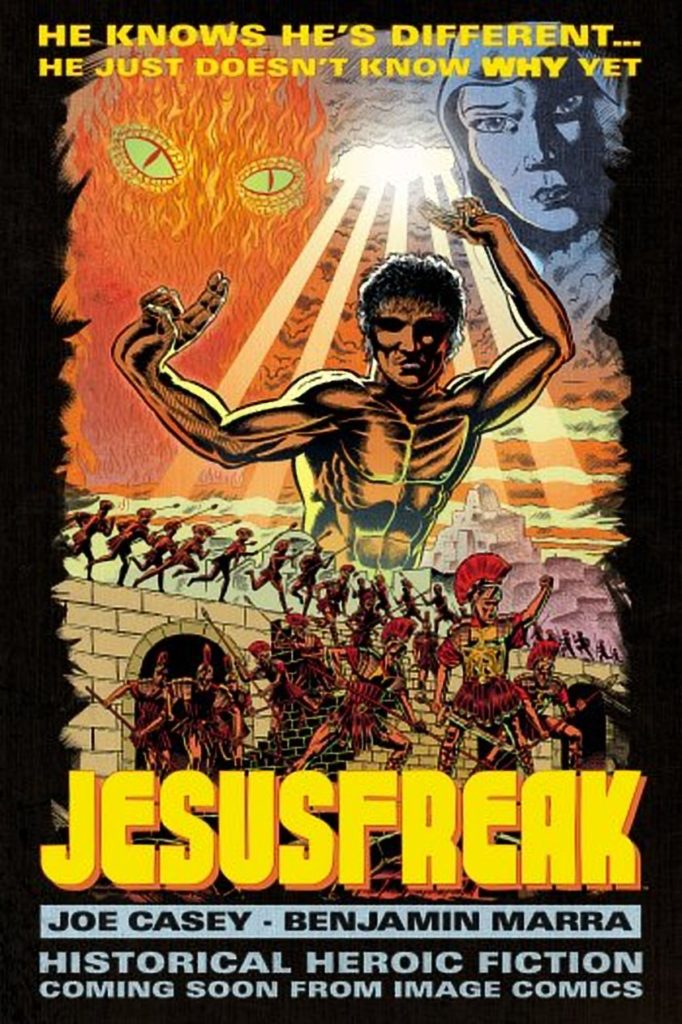 The publication comes just weeks after DC Comics cancelled plans to publish another comic book starring Jesus Christ amid protests from Christian groups.
Second Coming from writer Mark Russell and artist Richard Pace depicted a world where Jesus has returned to Earth only discover a decidedly different society to the one he previously left.
Labelled blasphemous by some, an online petition calling for the comic to be cancelled attracted hundreds of thousands of signatures and ultimately led to DC severing ties with the project. The writer of Jesusfreak is keen to stress that his work isn't about poking fun at Christianity though.
"Jesusfreak is less inspired by any strict religious traditions and is instead more concerned with exploring the unique tension that exists between depicting a mythical figure and a historical figure – a tension that is compounded when, for many, they're considered the same person," Casey said.
"It's also a chance for Marra and I to indulge in a specific style of hard-pulp storytelling that we think perfectly fits this material."
Jesusfreak goes on sale on March 20th.