FUNGI THE dolphin was this week named the longest living solitary dolphin on the planet – but there are some out there who would have you believe he is a fraud.
Ranked as the oldest of the 114 sea creatures worldwide that enjoy human company while living alone, according to a study from the charity Marine Connection, the naysayers will tell you Fungi is actually a fabrication.
Their theory is that Dingle's favourite sea-based resident is not one but a series of dolphins who have lived in the bay since his arrival in 1983.
They claim that the original Fungi died many years ago and was simply replaced by a similar looking aquatic mammal.
Something of an urban legend that has been allowed for fester for far too long, now a local resident has come out to defend Fungi's honour and dispel the suggestion once and for all.
Speaking to The Irish Mirror, Jimmy Flannery of Dingle Dolphin boat tours highlighted exactly why such talk is flipping ridiculous.
"People say to me how can it be the same dolphin," he said.
"It's quite simple, if you could put a dolphin at the mouth of a harbour and get it to stay there wouldn't everybody have one?
"You can't just replace Fungi, when he's gone he's gone, but at the moment he's showing no signs."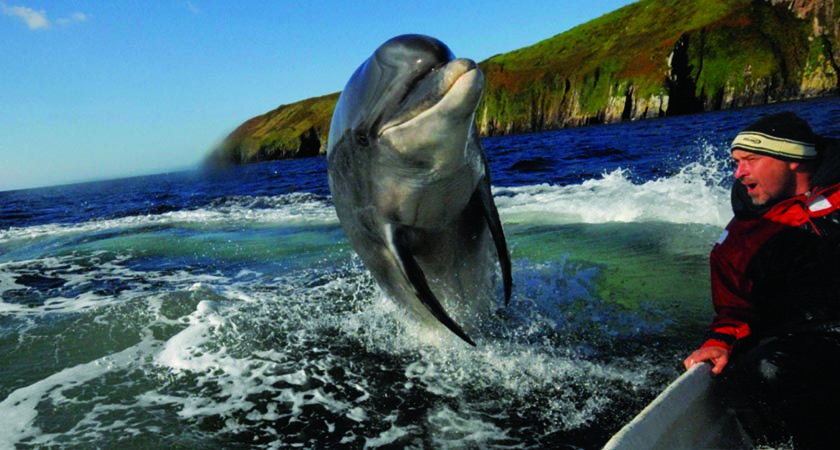 The good news for those visiting Dingle is that Fungi isn't showing any signs of moving elsewhere either.
"There is no reason for Fungi not to be around for a long time yet," he later told RTE One's Morning Ireland.
"A dolphin can live over 50 years and Fungi is somewhere in his early forties so it's not as unusual as you might think."