IF YOU'RE in Australia and you're not sure whether something is dangerous, it's best to just assume that it is.
Obviously a piece of advice that this lad missed out on.
John Paul Lennon (No, not that John Lennon), 24, has been travelling around Australia for a few months and was determined to get a photo with all the exotic animals the continent has to offer—whatever the risk.
Having already gotten snaps with koalas and kangaroos, while in Bundaberg John Paul was thrilled with the chance to take a rare photo with a blue-ringed octopus.
Why so rare? Well, because of the small issue that the tiny marine creature has enough venom to kill 26 adult humans with one bite.
John Paul was fishing with friend Ross Saunders near Brisbane when they caught the octopus, named for the hypnotic, bright blue rings which cover its otherwise sand-coloured body. Unaware of the danger, the pair took a video showing the sea-creature swinging from the fishing line as John Paul tried to keep it on his arm.
It was only after they posted the video on social media that commenters informed them how lucky they had been. While the octopuses are docile in nature, they will protect themselves if in danger and can leave an adult human completely paralysed and struggling to breathe within just a few minutes.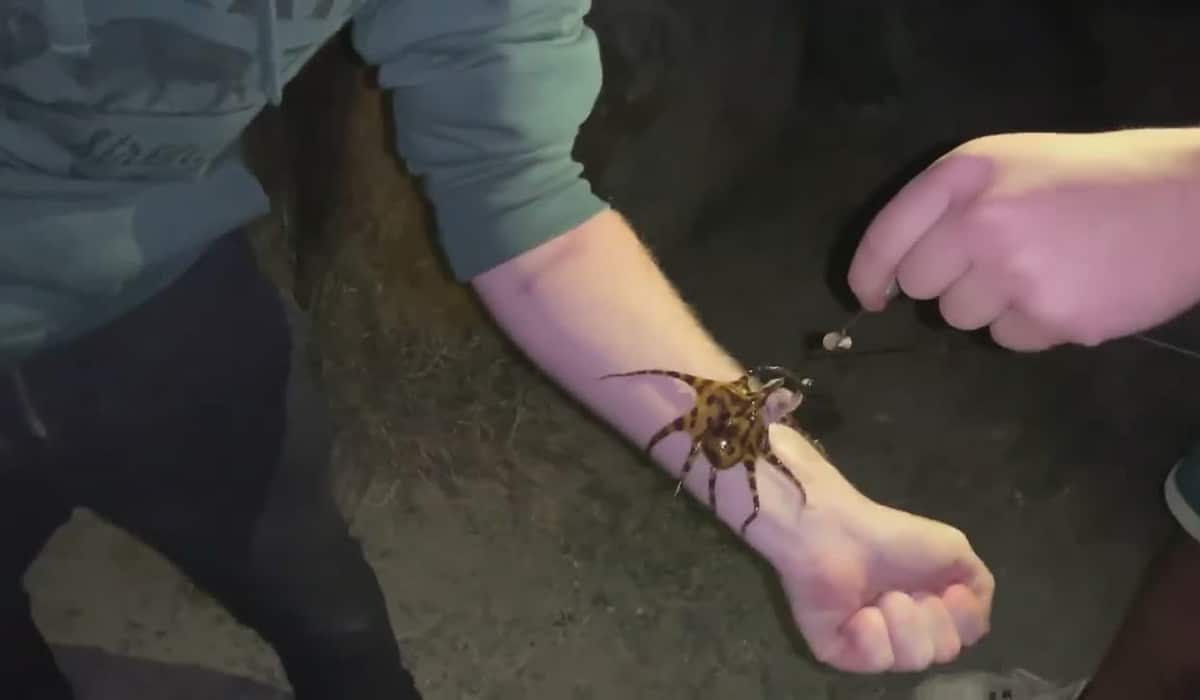 Now John, who is lucky to be alive and is still reeling from the ordeal, has explained that he didn't understand the risk.
Speaking to Australian news broadcaster 7News Brisbane, he said: "I was asking everyone was it anything dangerous and everyone told me no, so I thought it would have been alright to get a photo".
Might be better to get a second opinion next time.