2 Seaview Park
Ballybunion, Co. Kerry
Four-bedroom home with views over the Atlantic
€275,000
THERE'S a lot on offer in Ballybunion. Between its beautiful sandy beach, world-class golf course, popular pubs and stunning west Kerry landscape, the coastal town attracts its fair share of visitors.
Nestled in the heart of Ballybunion is 2 Seaview Park, an immaculate property boasting the finest of views over the Atlantic Ocean.
The home has undergone complete refurbishment and today offers top quality accommodation throughout. It sits in a gated private estate that occupies a large shared green area and commands some of the best views of the Ladies Beach and Castle Green.
Literally a stone's throw from the town centre and beaches, the property enjoys a prime location too. But it couples that with a high level of privacy thanks to its setting in an exclusive estate.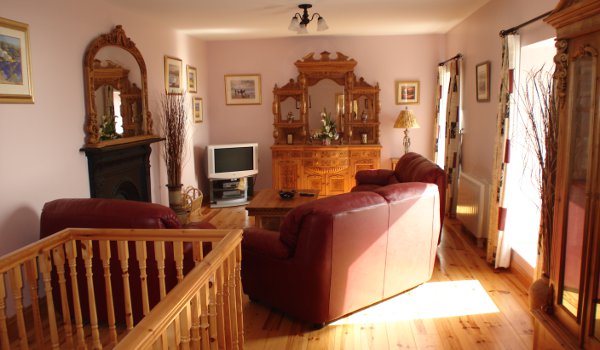 Internally, 2 Seaview Park is fitted and finished to a very high standard. Those attracted to the dwelling for its views will find their wishes fulfilled in the ground floor dining area, first floor balcony and master bedroom.
The home is also expected to attract attention because of Ballybunion's reputation. The town is well known for its castle ruins and two golf courses, including the Ballybunion Golf Course, which hosted the 2000 Irish Open where Paul McGinley missed out on the title by just four shots.
Its beaches, meanwhile, are popular with surfers and it is not unknown for dolphins to be seen in its waters.
For more information on 2 Seaview Park, call Sherry Fitzgerald estate agent Tom Dillon on 00353 68 21739, email [email protected] or visit www.sherryfitz.ie