THERE'S no English equivalent to Celtic, though many of the country's clubs have green roots.
This top-10 list is in no way scientific, just the result of observations based on a number of years living in England. Contributing factors include: the amount of Irish fans, Irish players down through the years and the quality of those players.
Overall, it comes down to a mixture of those three and which club has the greater Irish feel – as intangible as that quality is. Like we say, this is a subjective list not based on Facebook likes or travel agent figures or jersey sales or marketing data or anything like that.
If you disagree, post your criticisms or your own version below.
Here's our top 10.
10. Chelsea
Not a club with a rich history of Irish players. Not a club where the Shedhead supporters of yore would have been renowned as, erm, sharing a political outlook with most Irish football fans. So how did they sneak in at no 10? Geography.
Chelsea's inner southwest London location has meant that they have attracted a wide spectrum of supporters – everyone from scary racist hooligans to showbiz luvies to working class Irish emigrants who settled in Fulham, Wandsworth and Battersea in the middle to later 20th century.
Also, like Leeds, they have an Irish-based support of a certain age who were attracted by their fine side of the 1970s. Then, of course, there are the young fans who have gravitated towards them in the past decade due to their oil-fuelled rise to prominence.
Best Irish player: Damien Duff
Famous Irish fan: Gabriel Byrne
9. Manchester City
United have unquestionably hoovered up the majority of the Irish support in Manchester. But with such huge numbers having left Ireland for the city it is inevitable that a certain number would have been either masochistic or lived somewhere far closer to Moss Side than Salford.
From Billy McAdams and Johnny Crossan through Niall Quinn, Richard Dunne and Stephen Ireland, City have had their share of Irish players too. Their recent acquaintance with money and success has coincided with them having no Irish representation in the first team: the new reality of top level football in England.
Best Irish player: Niall Quinn
Famous Irish fans: Noel and Liam Gallagher
8. Leeds United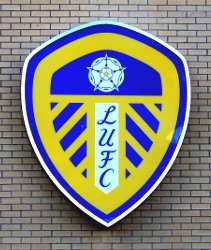 You don't have to be fat and 50 to be an Irish Leeds United fan, but it helps. Walk into a pub at home during one of their games and the chances are you'll see a few of these specimens sipping a Carlsberg ruing the day Don Revie left for the England job.
It wasn't just Revie's successful team that attracted these fans, John Giles, perhaps the greatest Irish player of any era, added to the draw.
An Irish renaissance happened at the club in the late 1990s/early 2000s with O'Leary, McPhail, Kelly, Keane, Harte at el.
Okay, perhaps Dave was a bit fast with the cash, but as his enabler Peter Ridsdale said, "We lived the dream." Now they are living it in the Championship. And from 2007-10 they lived it in League One – a stunning decline for a side that contested a Champions League semi-final in 2001.
Still, it's worth remembering that Leeds never finished outside the top five under O'Leary's management.
Best Irish player: John Giles
Famous Irish fan: Padraig Harrington
7. QPR 
Rangers haven't got a lengthy roll of Irish players but what they do have is the status of being the nearest professional team to Kilburn. Also, Shepherd's Bush, Acton and Hammersmith were densely populated with Irish people until relatively recently making the Super Hoops the natural choice for the West London Irish football people. The Gallens are this tribe's ruling dynasty.
Best Irish player: Alan McDonald, honourable mention to Don Givens

Famous Irish fan: Pete Doherty (hey, if we're claiming the Gallaghers then we've got to take Pete too)
6. Everton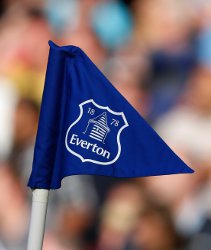 Players like Peter Farrell and Tommy Eglington gave the blue half of Merseyside a green tint in the 1950s and even attracted the support, reputedly, of JFK and his extended family. Unfortunately there are no pictures of them packed into the Gwlady's Street End to bear this out. Unlike Rocky, they never made the pilgrimage to Goodison Park.
Merseyside is, of course, steeped in Irishness. Mass immigration from Ireland to Liverpool though happened so many generations ago and the city has such a distinct identity that it is fair to say that a great many of the locals see themselves as 100 per cent Scouse rather than an Irish/English hybrid.
At home, we remember numerous blue NEC shirts at school in the 80s as Kevin Sheedy pulled the strings at midfield in their last great team. And today their popularity in Ireland has risen thanks to the exploits of Seamus Coleman, Darron Gibson, James McCarthy, Aiden McGeady and fifth Beatle Shane Duffy.
Best Irish player: Kevin Sheedy
Famous Irish fan: Shane MacGowan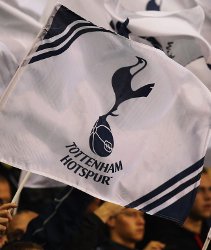 5. Spurs (no table would seem right without Spurs in this position) 
Tottenham is accessible to former Irish enclaves such a Cricklewood and Neasden via the North Circular. Tottenham have had some fantastic Irish players down through the decades: Robbie Keane, Tony Galvin, Pat Jennings, Chris Hughton. The best of them all was Danny Blanchflower, a playmaker and philosopher.
He wrote: "The great fallacy is that the game is first and last about winning. It is nothing of the kind. The game is about glory, it is about doing things in style and with a flourish, about going out and beating the other lot, not waiting for them to die of boredom."
Those words are bigger than sport, they are fit as a guide to how to live your life.
So there you have it: accessibility, heritage and Irish poetry at the club's soul. Why would anyone not follow Spurs? Well, perhaps they don't want a life of occasional highs followed by the inevitable – and far more frequent – crushing disappointments that eek away at your faith in any kind of justice in sport. Ah well, at least it's never boring.
Before we go on to No 6, another quote from Danny Boy.
Spurs director: "The trouble with you is that you think you know all the answers."
Blanchflower: "Ah, God love you, you don't even know the questions."
Nobody connected to Arsenal ever said anything as cool as that .... Another last one from Danny.
Commenting on an early NASL game for US TV: "These teams can't play."
Producer: "Accentuate positive truths rather than negative truths."
Blanchflower: "These teams positively can't play."
… Okay, just one more for the road from Danny Boy.
A young Nobby Stiles: "Blanchflower, you're finished!"
Blanchflower: "Excuse me son, I haven't read the programme yet. What's your name?"
Best Irish player: it should be obvious by now
Famous Irish fan: Pierce Brosnan
4. Aston Villa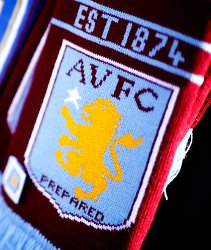 Birmingham has attracted so many Irish emigrants hungry for work and opportunity denied them at home. Many of those gravitated towards the blue side of the city but Villa have always been the side more associated with Irish fans.
Those links were strengthened during the early-to-mid 90s when stalwarts of our most successful international team – Steve Staunton, Ray Hougton, Andy Townsend and Paul McGrath – donned claret and blue.
Best Irish player: Paul McGrath
Famous Irish fan: Brendan Gleeson
3. Liverpool 
Is Liverpool the Irish Catholic or the Protestant club? On inspection it seems that few seem to really know and fewer again care. Thank God (whether your God speaks through a Roman or Anglican conduit) for that.
Everton had more Irish players in the 1950s but Liverpool's appeal in Ireland was fired by the sweet lure of success. This appeal was enhanced by players such as Steve Heighway on the wing – an electrifying presence during the 1970s. When he left the Irish representation was continued through Ronnie Whelan, Mark Lawrenson and Jim Beglin. With the late 1980s came Steve Staunton, Ray Houghton and John Aldridge.
In fact, you could argue that the departure of a strong Irish corps was followed by the club's decline. Houghton and particularly Staunton were sold far too soon and then the empire crumbled. Okay, perhaps the academics would chide us for mistaking correlation for causation, but we're going keep on this tack by pointing out that things are looking up again now that an Irishman is in control. The fact that Rafa Benitez won the Champions League is moot!
So, if you want red to turn gold, add green*.
*might not work in the case of Mark Kennedy, Richie Partridge, Robbie Keane, Phil Babb – we could go on but there are mere exceptions that prove the rule.
Best Irish player: Ronnie Whelan
Famous Irish fan: Colm Cooper
2. Arsenal 
This, we imagine, will cause the greatest amount of What The F**kery. Why aren't Liverpool at No 2, or even No 1?
Liverpool, no doubt, have more fans in Ireland than Arsenal. The Gooners, though, have legions or supporters over here. Holloway, Highbury, Finsbury Park, Camden and Kentish Town were about as Irish as you could get without being in Ireland until the 1980s.
It was during that era that Arsenal fielded a team with seven Irish players: Liam Brady, Frank Stapleton, David O'Leary, Pat Rice, Pat Jennings, Sammy Nelson and John Devine. No other club had such a strong Irish representation and played in an area with such an amount of people of Irish birth and descent.
Best Irish player: Liam Brady
Famous Irish fan: AP McCoy
1. Manchester United 
United's worldwide support grew dramatically following the Munich disaster. That wave of sympathy was manifold in Ireland due to the death of the great Liam Whelan.
Since then, it is hard to think of a time when United didn't have a strong Irish presence in the team. Indeed, as Garry Doyle pointed out in these pages, there has been an unbroken chain of Irish players at Old Trafford since 1936: Johnny Carey to Jackie Blanchflower, Blanchflower to Whelan, Whelan to John Giles, Giles to Noel Cantwell, Cantwell to Tony Dunne, Shay Brennan and Georgie Best, Best to Sammy McIlroy, Paddy Roche and Jimmy Nicholl, Nicholl to Kevin Moran, Paul McGrath and Norman Whiteside, Whiteside to Mal Donaghy, Donaghy to Denis Irwin and Roy Keane and John O'Shea, O'Shea to Jonny Evans.
Unless things change drastically, Ireland won't have such a rich seam running through the club over the next eight decades. Still, United remain second only to the national team in popular appeal.
Best player: George Best
Famous Irish fan: Phil Lynott
Conclusion:
The top three here have won 29 of the past 40 League titles in England. So you could say that if you want to be successful then you'll need an Irish influence.
You could say this but you'd be wrong. Perhaps there would have been a time when there was more truth in this remark. Before the Premier League era of silly money, Celtic players often added flair to native graft – Best, Blanchflower, Brady.
Now the flair comes from Europe, South America or West Africa. Irish players have been relegated to mid-table and to the lower leagues, where, along with the great majority of English pros, they are regarded as honest grafters, in tune with the football culture of the land but not able to hack it at the very top level.
The displacement of Irish players hasn't resulted in a similar movement of fans to the less fashionable clubs. The Irish influence at these top clubs runs deep and was established over many decades. The Irish will continue to follow these teams, and so it is as supporters and not as players that we now most contribute to the success of England's biggest clubs.