THE annual GAA All-Britain Competition is underway at Tir Chonaill Gaels GAA grounds in Greenford, North West London.
The ABC will continue over the next three days with thousands of children expected to participate.
The competition, now in its seventh year, is a celebration of Gaelic Games in Britain and sees over two thousand children from across the country descend on the capital for four days of games and culture.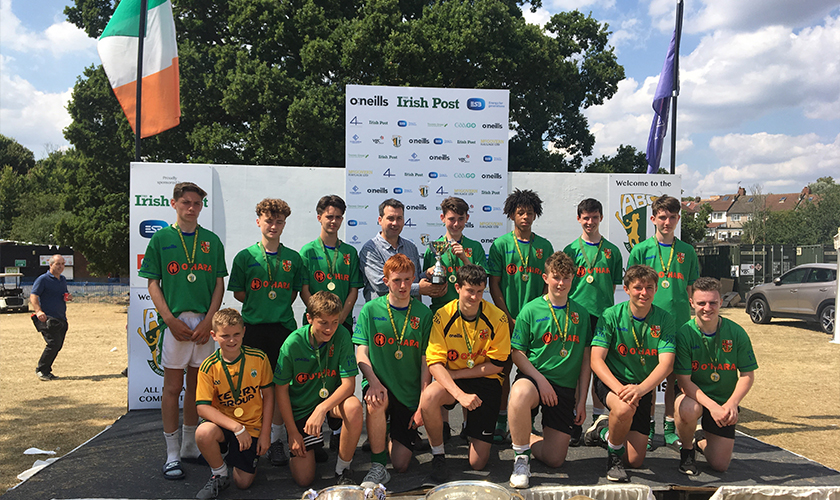 Uachtaráin Cumann Lúthchleas Gael John Horan is in attendance for the weekend as well as many other representatives of Britain GAA and Ladies GAA.
Provincial Council of Britain respresentatives said: "The Provincial Council of Britain GAA is delighted to welcome our young Gaels from across the country to the Tir Chonaill Gaels Grounds in Greenford for this year's All-Britain Competition.
"It is an honour and a privilege for us to have an event of this magnitude here in Britain and it is a fantastic tribute to all the great work that is going on at grassroots level within the Province that the ABC continues to go from strength to strength each year."
The All-Britain Competition is proudly sponsored by The Irish Post, O'Neills Sportswear and ESB Energy.