JAMES McClean has ensured that a young Derry girl with a spinal condition will have a Christmas to remember with his latest heart-warming gesture.
The West Brom midfielder – who has previously divided public opinion with his controversial posts on social media – decided to cover the £1500 cost of a hand cycle for young Kaylee.
William Sweeney, who is friends with McClean on Facebook, recently posted about his adoring goddaughter Kaylee who has Spina Bifida – a condition where the spine does not develop properly.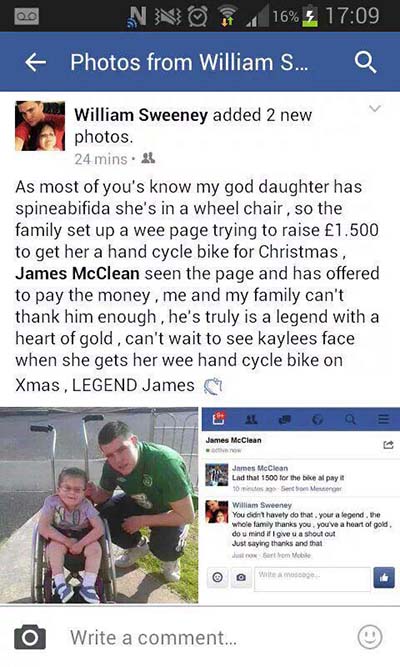 Advertisement
Her family were trying to fundraise to buy her the special Christmas gift, when the Ireland international generously offered to cover the cost after seeing the post.
Earlier this month, the soccer star agreed to sponsor his former GAA club in his hometown, Derry.
Sean Dolans GAC were struggling to make ends meet since an arson attack burnt down their clubhouse in 2011, but McClean decided to provide them with a steady income by funding a sponsor for their shirt.