ONE OF football's darkest days.
On this day in 1989, 96 football fans lost their lives at Hillsborough.
During an FA Cup semi-final between Liverpool and Nottingham Forest, fans were physically crushed after police opened an exit gate, which led to an influx of supporters to the pens.
94 people lost their lives on the day, and a further two people died as a result of injuries suffered on the day after the incident.
A number of Irish people and people of Irish descent were among the victims on the day, and dozens of those who died were aged 18 or younger.
Advertisement
A narrative quickly emerged from the media that it was drunkenness or dangerous behaviour on the part of the fans that caused these deaths, though an inquest jury found in 2016 that the fans played no role in causing the tragic incident.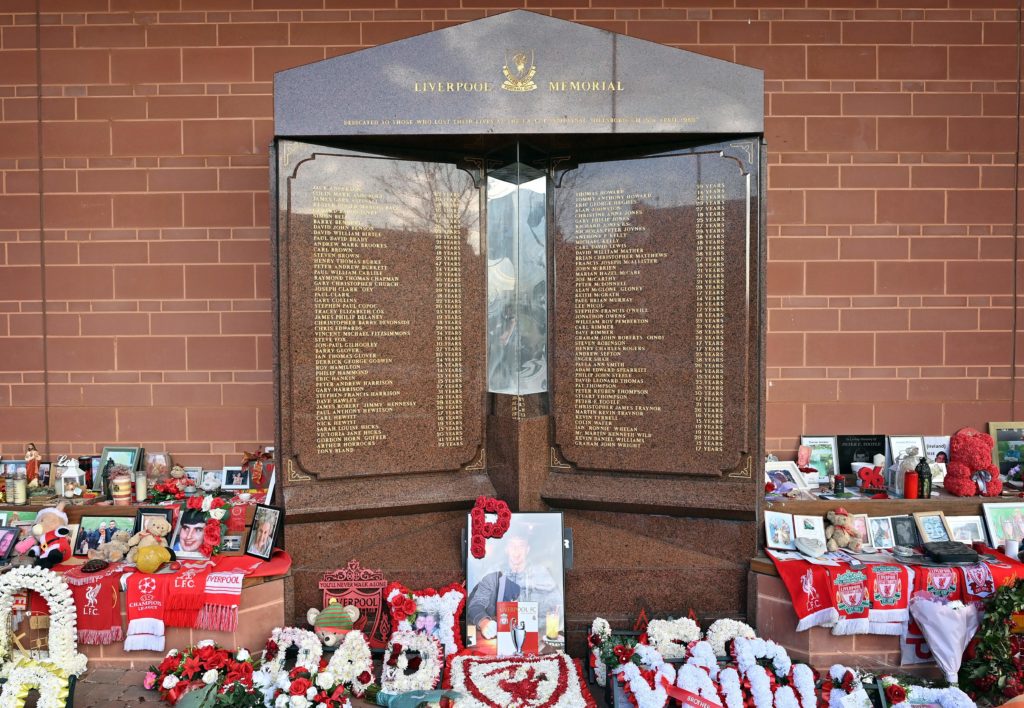 In a brief statement shared on Thursday, Liverpool said: "Liverpool Football Club remembers the 96 supporters who died at Hillsborough, on the 32nd anniversary of the disaster.
"As a result of the events on April 15, 1989, at the FA Cup semi-final between Liverpool and Nottingham Forest, 96 children, women and men lost their lives.
"For more than three decades, the bereaved families and survivors of the tragedy have demonstrated remarkable courage, dignity and resilience.
"In April 2016, an inquest jury concluded that the 96 were unlawfully killed and that no role was played by the supporters in causing the disaster.
"Our thoughts, as always, are with all those affected by the tragedy at Hillsborough and the 96 fans who will never be forgotten."
Advertisement
In last night's Champions League game against Real Madrid, Anfield saw a minute's silence observed prior to kick-off to remember the 96 fans who died as a result of the events.
The team also wore black armbands as a mark of respect, and tributes were displayed on LED boards surrounding the pitch and within a commemorative edition of the matchday programme.