IRELAND'S hopes of romping to the knockout stages of the World Cup were dashed on Saturday after Japan sucker-punched their way to victory, beating Joe Schmidt's side 19-12 at the Shizuoka Stadium.
What it means is that the Irish have now been knocked out of the driver's seat in Pool A, and while qualification still seems likely, topping the group is now going to be a little tricky.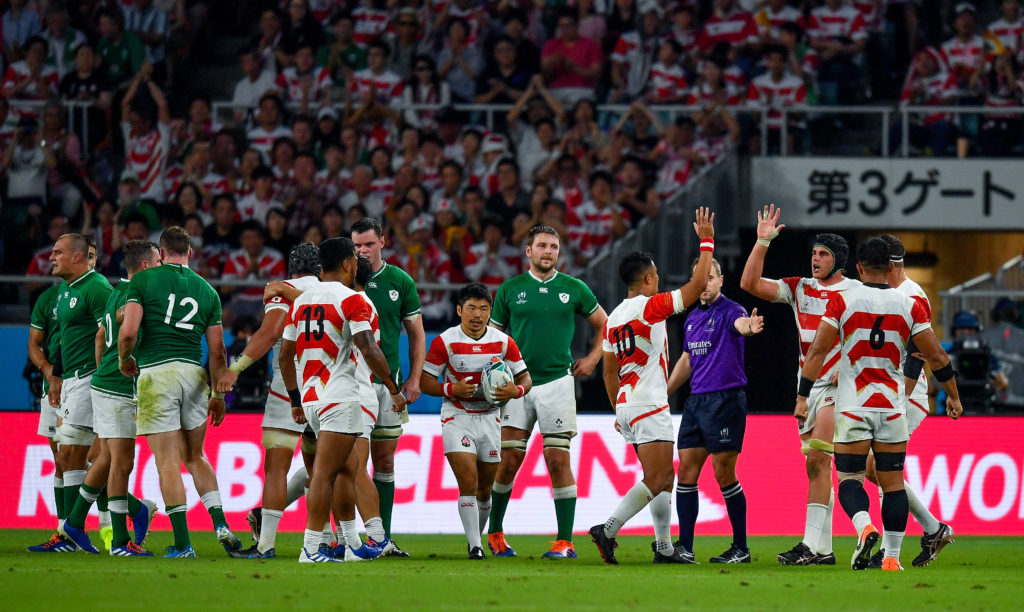 With power no longer in their hands, Ireland will need Japan to slip up in at least one of their two remaining fixtures if they want to top Pool A.
But should Ireland themselves slip up, what happens then? Are they in danger of failing to get out of the group?
Well, we'll tell you.
Guaranteeing qualification
Essentially, Ireland's best chance of processing is if they win their next two fixtures, against Russia on Thursday and then against Samoa on Saturday, October 12.
Should Ireland do this, and manage to pick up a try bonus point (for scoring four or more tries in match - like they did against Scotland) along the way, they will have guaranteed themselves a spot in the quarter finals.
This is because, having theoretically beaten Samoa and Russia, Scotland are the only other side looking to overtake the Irish, but because Ireland received a losing bonus point (for losing by seven or fewer points) against Japan and Scotland failed to do so against the Irish, Schimidt's side will be on 16 points, out of reach for Scotland who can only get a maximum of 15 points.
Topping the pool
To overtake Japan, Ireland must hope for a favour from either Scotland or Samoa, who face the Japanese later this month.
If Japan lose just one of those games, however, to finish top of the pool, Ireland will need them to lose heavily. If Japan receive a losing bonus point, and win their other match by four or more tries, they will be level on points with Ireland (presuming Ireland secure 5-point-wins in their remaining two matches)
Should this happen, Japan would top the pool. This is because if two teams are tied in a pool, the winner of the match between them is ranked higher. And because Japan beat Ireland on Saturday, they cannot rely on simply matching Japan's points tally.
In essence, Ireland need to win both of their remaining games, and need Japan to lose at least once, while bettering their points total during the other fixture.
It couldn't be simpler!
Remaining fixtures
Mon 30 - Sep Scotland v Samoa (Kobe), 11.15am
Thu 3 - Oct Ireland v Russia (Kobe), 11.15am
Sat 5 - Oct Japan v Samoa (Toyota), 11.30am
Wed 9 - Oct Scotland v Russia (Shizuoka), 8.15am
Sat 12 - Oct Ireland v Samoa (Fukuoka), 11.45am
Sun 13 - Oct Japan v Scotland (Yokohama), 11.45am