ONE OF Ireland's most remote beaches has been named among the best in Europe once again.
Keem Bay, on Achill Island off the coast of County Mayo, is no stranger to international acclaim-- last year it was named the third-best beach in the world, beating the likes of Fakarava in French Polynesia and Zakynthos in Greece, which is downright impressive.
It's also a firm favourite of people in Ireland, after a survey by Lottoland last summer revealed that a majority of people named the Achill strand as their favourite Irish sea-side resort.
Now it has been named one of the best beaches in Europe by esteemed travel website Lonely Planet, further cementing it as one of the Emerald Isle's must-see places.
Lonely Planet introduced their list of the top beaches in Europe by writing "No matter your taste in beach, Europe obliges.
"From the wild, wind-lashed shores of the Atlantic coast to mountain-fringed Arctic bays where whales raise their tails, and the sunlit, snuggled-away coves of Italy and Greece, we bring you the cream of the European coast with these top 20 beaches."
Wild and wind-lashed is certainly a good description of Achill Island's Keem Bay, which sits about as far west as you can go without hitting the shores of America, being battered by Atlantic storms year-round and still managing to look breathtakingly beautiful whatever the weather.
Writing about their decision to name Keem Bay as one of the best beaches in Europe, Lonely Planet explained their (completely correct) choice:
"Ireland's Wild Atlantic Way hides a crock of gold when it comes dramatic coastlines – and nowhere more so than at gloriously remote Keem Bay at the far west of Achill Island.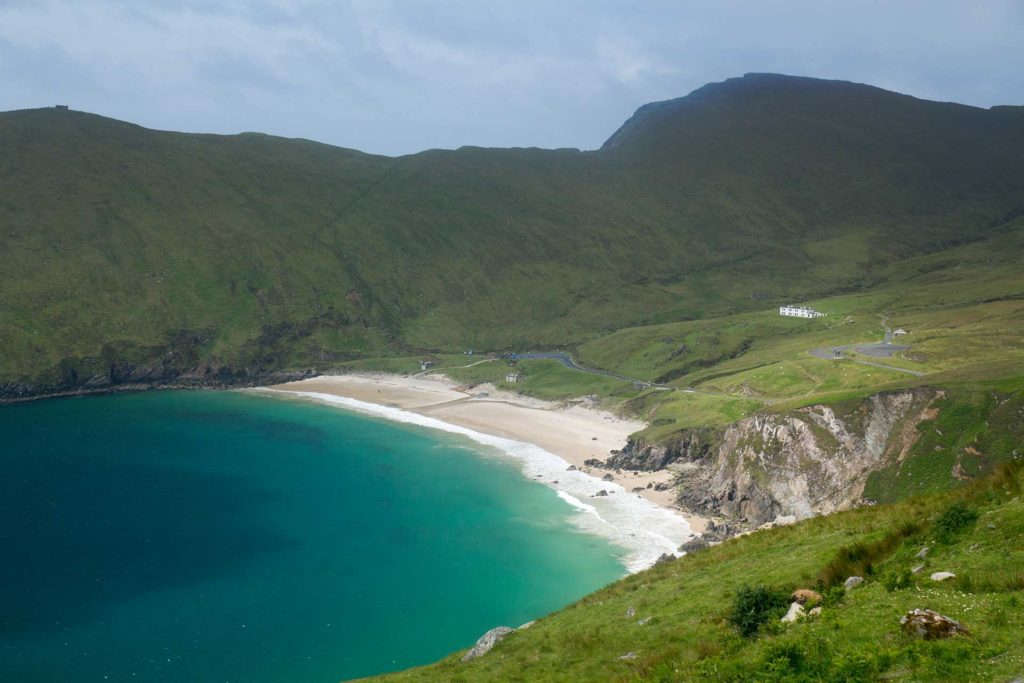 "A precipitous coastal drive fires the appetite for proper wilderness – and here you have it.
"Bearing the brunt of stormy seas and the fickle whims of the Irish weather, this half-moon bay of golden sand spreads at the foot of steep cliffs and grassy slopes. Basking sharks can sometimes be sighted offshore."
Anyone who has been lucky enough to visit this incredible place will agree it deserves it's spot on the list of the best beaches in Europe.
If you haven't yet experienced the wild beauty of Achill Island and Keem Bay, you can visit the Achill Island tourism website to plan your visit for when it is safe.
You can read the full list of Europe's best beaches on the Lonely Planet website here.