PERCHED at the very edge of Europe, Ireland is a land apart, an ethereal island.
Meditate amongst ancient ruins, or wander through divine landscapes – Tara, Glendalough and Croagh Patrick have been providing spiritual sustenance for thousands of years.  Or perhaps you'd prefer to journey through unspoilt countryside – from the leafy midlands of Laois and Offaly to the uplands of Tyrone. Then again you may fancy some surfing in Donegal or hiking in the Mountains of Mourne.
In our guide we visit Ireland's unmissable sights, from the Wild Atlantic Way to Ireland's Ancient East, and journey round its cities and villages. The people of this island are different – something you'll soon discover if you pop in to a traditional music session, go along to a hurling match deep in the rural countryside, or merely stop to ask the way. Talk will run free, for here is one of the last strongholds of the art of conversation. Whether it's a pint at the local pub, or chatting with your B&B hosts, craic will never be far away.
Our travel guide will help you discover which Ireland fits you best. You'll soon begin to think you're a local. The place does that to you. Ask any passing Viking, Norman, Huguenot, Celt.
First, let's take a look at 7 magnificent sights Dublin has to offer in 2019. Scroll down to read our guide in full...
The Irish Post's Travel Ireland 2019 Guide
GRAVE UNDERTAKING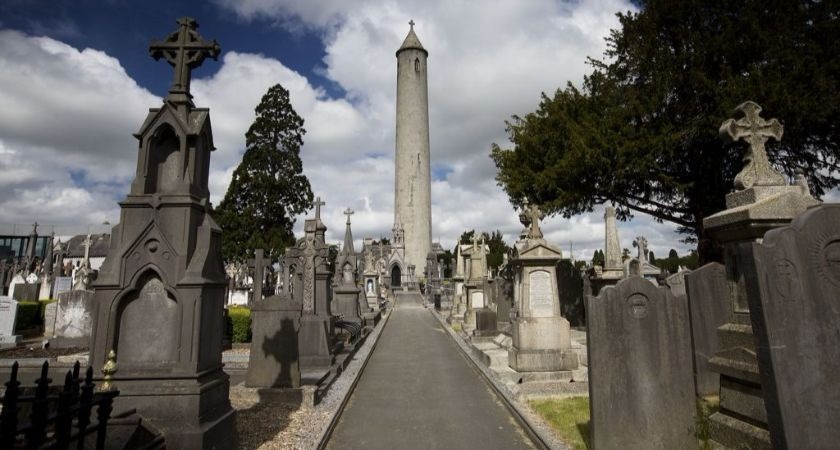 We start with a cemetery — yes, a little bit dark and mysterious, but fascinating all the same. Bit like Dublin itself, really.
At Glasnevin Cemetery in north Dublin, literature, rebellion, music and politics mingle with ordinary lives and tragic stories to produce a tapestry of Ireland's turbulent history.
Michael Collins's resting place is the most visited in the cemetery — his simple Celtic cross is covered in bunches of flowers; Glasnevin also holds the remains of Éamon de Valera, Maud Gonne MacBride, Roger Casement, Constance Markievicz, Kevin Barry and Jeremiah O'Donovan Rossa.
One plot is dedicated simply to "Cholera Victims", another commemorates the Famine, plus one small grave bears the bleak message "Air India child" — a reference to the Air India 747 which crashed off the coast of Ireland.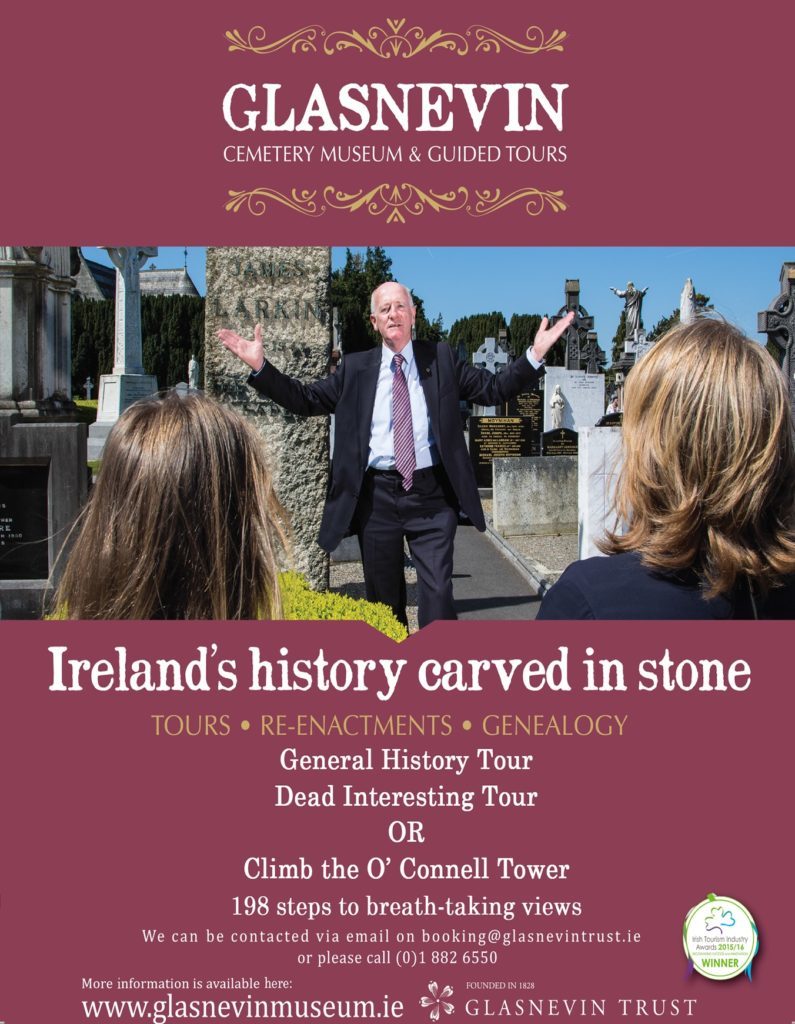 Writers such as Brendan Behan and Gerald Manley Hopkins are buried here, as well as singer Luke Kelly and Manchester United footballer Bill Whelan, who died in the Munich air disaster.
To get the best out of Glasnevin, short of being buried there yourself, you'd be well advised to go on a guided tour. Brimming with banter and charm, each guide is passionate about sharing their love of heritage and history.
With a careful balance of passion, sensitivity and even fun, they use the cemetery to take you on a journey across Ireland's history, one that has rarely lever been less than interesting.
MUSEUM CENTRAL
Victorian Dublin, Georgian Dublin, artistic Dublin — for the expert historian and vaguely interested alike, Dublin is a goldmine. Take your pick from: the Natural History Museum in Merrion Square, the National Museum of Ireland (ditto), the National Museum of Archeology in Kildare Street (dig it!) and the National Gallery of Ireland (which includes treasures from Vermeer and Caravaggio) plus all stops in between. Irish and international treasures can be admired at leisure, and for free in these great institutions.
In the National Museum, pride of place in the museum is the Ardagh Chalice. Ireland's foremost art treasure is considered the Jewel in the Crown of the museum, and indeed the nation. The beautifully proportioned chalice is the finest example of early medieval metalwork ever to have come to light. Some six inches high it is made of silver, bronze and gold; the design and decoration indicates that the people (or person) who made it knew their art as well as any craftsman in the world at the time. Stand back and marvel at this ancient Irish art treasure.
Although Dublin is now the only capital city in the world completely run by the Celts, it was originally a Viking town. That intriguing history can be unravelled at the Dvblinia heritage centre, just beside Christchurch Cathedral.
LONELY PRISON CELLS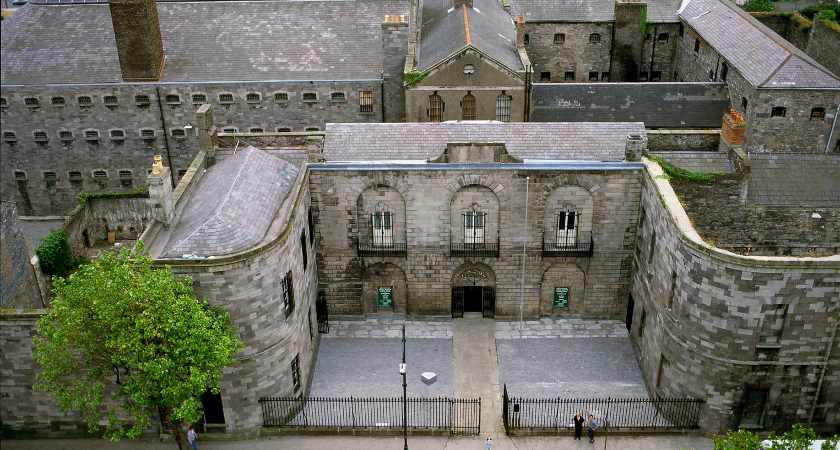 Kilmainham Gaol opened for business in 1796 and was operational until 1924. Many of the leaders of rebellions and uprisings over those centuries were incarcerated and executed here. Most famously, the leaders of the 1916 Easter Rising were put to death here — with consequences that are still felt today.
Many ordinary citizens, including children, were jailed here as well.
A tour of Kilmainham Gaol is a poignant and at times harrowing experience.
STOUT WORK AT THE STOREHOUSE
No trip to Dublin would be complete without a visit to the Guinness Storehouse at St James's Gate. Dubs initially turned their noses up at the drink when it first came on the market in the mid-18th century — because of Arthur Guinness's opposition to the United Irishmen (politics are never far away).
However the attractions of the new drink soon overcame political considerations. Up the rebels, and down the hatch.
You can see where Sir Arthur's brewing process began in the former fermentation plant, helpfully remodelled in the shape of a giant pint glass.
The secrets of stout, how roast barley gives Guinness its deep ruby colour, and how a perfect pint is pulled are gone into in some detail.
The tour ends in the Gravity Bar — a drinking establishment with a 360 degree panoramic view across the city, and the perfect place to contemplate Ireland's capital, have a few more pints, ponder the meaning of life, have a few more pints, discuss with your friends whether this is the best day you've ever had in your life, and so on.
QUIRKY AND QUAINT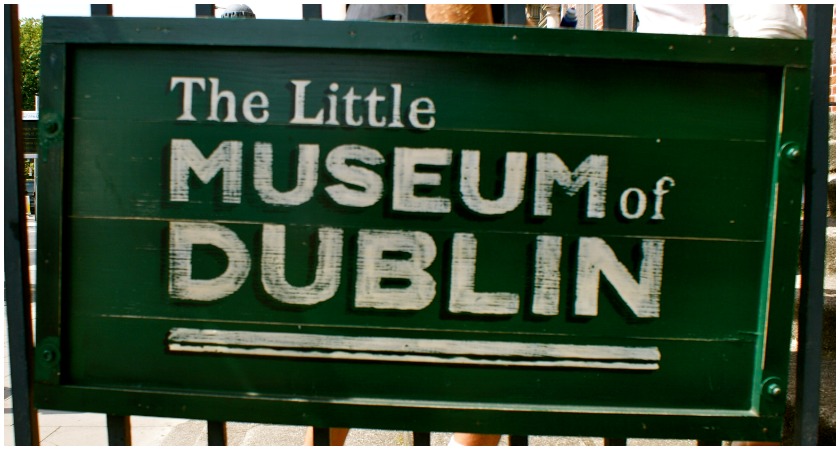 The Little Museum of Dublin is an eccentric exhibition of life in the capital, quirks, warts and all. Set in a Georgian townhouse on the edge of Stephen's Green, this museum will take you on an idiosyncratic cultural path through the last century.
The collection of 5,000 pieces on show range from U2 memorabilia to a set of bullets given to Ben Dunne by his IRA kidnappers.
The exhibition follows a timeline — your first port of call is a traditional drawing room that commemorates 1900s Dublin. After having your fill of the rare auld times, you segue into the modern history section, which includes everything from clips of The Dubliners to letters from Samuel Beckett.
DADA WOULDN'T BUY ME A BAUHAUS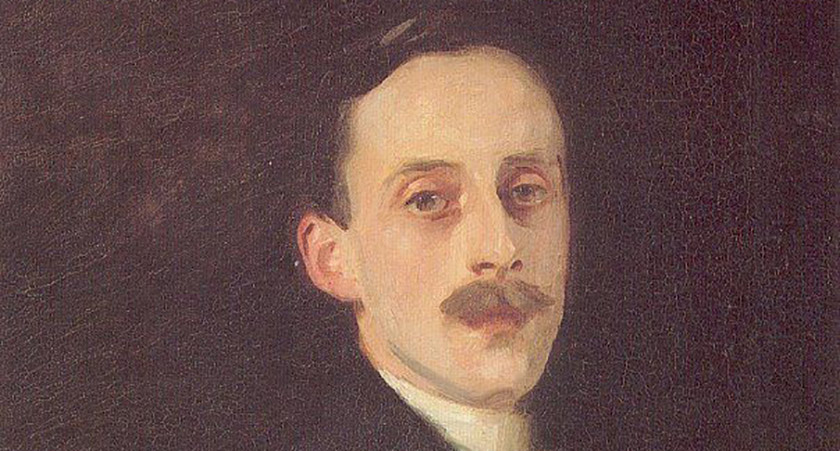 The Hugh Lane Gallery in Dublin houses one of Ireland's foremost collections of modern and contemporary art. 2000 works are on display, ranging from the Impressionist masterpieces of Manet, Monet, Renoir and Degas to works by leading international contemporary artists — and yes, examples of Bauhaus and Dadaism. The museum has a wing dedicated to Dublin-born artist Francis Bacon, the man who said, "I should have been, I don't know, a conman, a robber or a prostitute. But it was vanity that made me choose painting, vanity and chance."
Mrs Thatcher called the Dubliner "that man who paints those dreadful pictures'', so he's worth checking out.
WHATEVER YOU'RE HAVING YOURSELF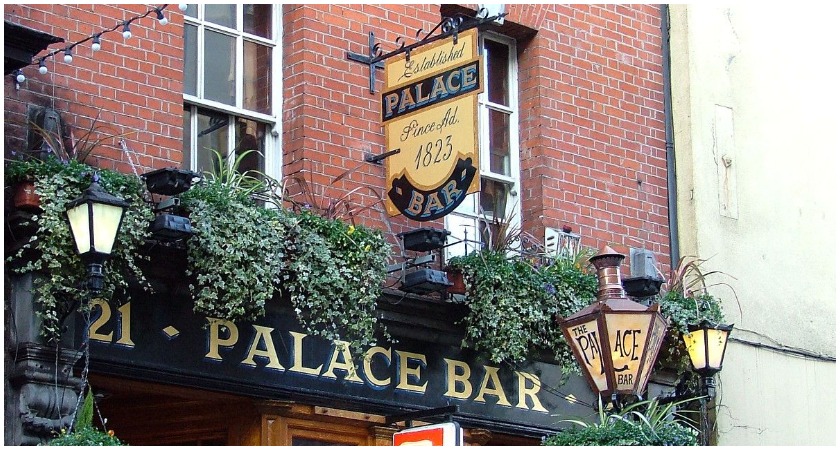 Aged wooden panelling, tobacco stained windows, a sage barman in a tie and tables stacked with pints of Guinness and golden drams. Tucked into a dimly lit corner at the back, huddled in a circle, musicians playing flutes, bodhráns, banjos and fiddles. You can still find such places in Dublin like O'Donohue's, while Doheny & Nesbit, complete with Victorian snugs and mirrors, and creaking with carved timber floors, is as good a pub as you'll find anywhere.
But our top choice is The Palace Bar, Fleet Street, without doubt one of the great bars of Dublin, a gem of Victorian splendour.
Still a vital part of the city's everyday life, The Palace is something of a theme pub — the theme being drink and conversation. A top mixture of locals, visitors, workers and hipsters all quenching their thirst. You can get your traditional music fix upstairs of an evening. They serve an exceptional pint too: "like a candlelit procession down your throat," as the barman had it.
Riverdance celebrates 25 years on the road
UP until 1994, any time before the Eurovision Song Contest of that year, had you predicted that a show featuring Irish step dancing would become the Next Big Thing in showbiz, playing to sell-out crowds across the world, you'd have been ushered into a darkened room and told to get as much rest as possible.
But we now know Riverdance, which started life as a 7-minute live interval during the Eurovision, catapulted Irish dancing from parish halls onto the world stage.
The idea itself was simple enough — a chorus line of Irish dancers, but with music, dancing skill, choreography and dress elevating simple step dancing to a riveting spectacle.
Before Riverdance, Irish dancing was considered stuffy and constricting by most of the younger generation in Ireland, a hangover from the parochialism of de Valera's Ireland.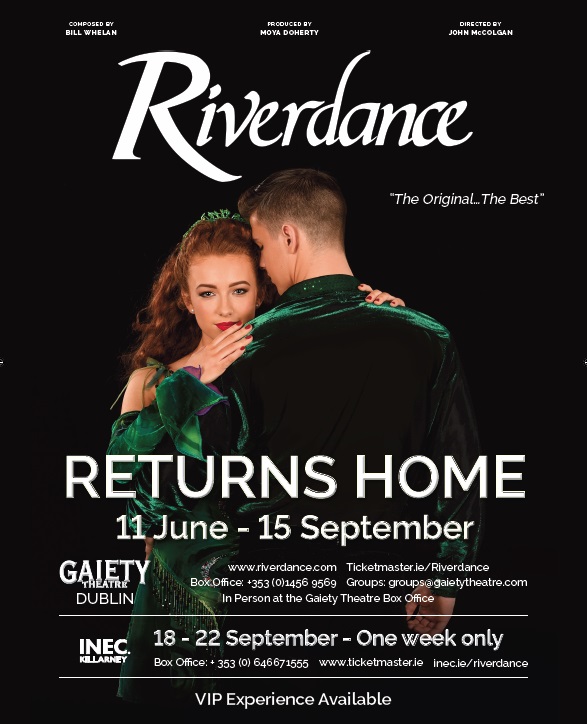 Abroad, Irish dance had failed to capture the hearts of the world in the way traditional Irish music had. The music of The Dubliners, Planxty, Moving Hearts, The Bothy Band, was raw, sexy, exciting; Irish dance on the other hand was seen as a provincial pursuit, if it was ever thought about at all. It was famous for encouraging those who practised it not to express themselves. Straight-armed and straight-faced.
But those seven minutes in late April 1994 changed all that forever. The electrifying spectacle of the dancers and the breathtaking music riveted audiences across Europe.
Youngsters from every corner of the Irish Diaspora and beyond soon wanted to get on stage and dance, and the world, it seemed wanted to watch.
Millions of satisfied customers world-wide — in five different continents — have been made aware of the splendours of Irish music and dance, and the profile of Irish dancing in Ireland, Britain and the rest of the world has continued to grow.
They say that the 1994 Eurovision song contest is the only time an American dancer has won a contest for European singers, but in reality the real winners have been anyone with a love for Irish music.
THE SHOW
Husband and wife production team John McColgan and Moya Doherty along with composer Bill Whelan expanded the Eurovision slot into a full show.
For over two decades the show has been staged at over 500 venues worldwide and been seen by over 25 million people, making it one of the most successful dance productions in the world.
Today Riverdance has several companies which tour the world.
TOUR DATES
Riverdance returns home to The Gaiety Theatre, Dublin from June 11 to September 15 for the summer season.
RIVERDANCE VITAL STATISTICS
There have been…
2,000 performers from 29 countries
22,000 dance shoes worn
17,500 costumes worn
500,000 gallons of water consumed
6,000,000 pounds of dry ice used on stage
62 marriages between company members
93 Riverdance babies born (with more on the way!)
34,000 cumulative years of study in step-dancing
50,000 rolls of self-grip tape used by company physiotherapists
20,500 hours of rehearsals on tour
1,000,000 pounds of ice in post show ice buckets used by the dancers to aid muscle recovery
80,000 pounds of chocolate consumed (for energy) by the cast.
BLOOMING TERRIFIC
ALONGSIDE Ireland's dramatic scenery — the Giant's Causeway, the Cliffs of Moher the ancient rocks of Brú na Bóinne — there lies an alternative Ireland. This road less travelled boasts hidden byways, tranquil boreens and secret gardens. Or rather it doesn't 'boast' at all – it keeps positively quiet about them. They make up a hidden Ireland, gentle, tranquil, and a world apart.
Ireland's benign climate has made it a paradise for shrubs. Few places in the world have such an extraordinary mix, from sub-Arctic plants on the Burren in Co. Clare — check out their Alpine gentians and edelweiss — to sub-tropical specimens such as the strawberry trees of south west Kerry.
POWERSCOURT GARDENS AND ESTATE, CO. WICKLOW
Powerscourt gardens in Co. Wicklow, at the foot of the Great Sugar Loaf Mountain, has one of the greatest collections of ornamental trees and flowers in Europe. This horticultural spectacle is the product of some 250 years of planning, planting, pruning, coppicing, shaping, hoeing and weeding. The end result is a fascinating collection of ornamental gardens and lakeside walks. Giant sequoias, dwarf copper chestnuts and a bewildering array of shrubs jostle for space amongst azaleas, magnolia and rhododendrons. All are overlooked by the ballroom where Princess Grace famously danced the night away.
Powerscourt is beautiful, dramatic and impressive, stretching over 47 acres. Formal gardens, sweeping terraces, statues and ornamental lakes, secret hollows and rambling walks.
With looks like this, it's not surprise to hear that the whole estate features regularly in the movies. These include Barry Lyndon, The Count of Monte Cristo and The League of Gentlemen.
Powerscourt Waterfall and its surrounding valley is also part of Powerscourt estate. At 121 metres, it is the highest waterfall in Ireland.
In 2014, National Geographic listed Powerscourt as No. 3 in the World's Top Ten Gardens.
BRIGIT'S GARDEN, ROSCAHILL, CO. GALWAY
Brigit's Garden is set out to reflect the ancient Celtic calendar that marked the seasons with the festivals of Samhain, Imbolc, Bealtaine and Lughnasa.
The gardens are full of ancient motifs such as a pre- Christian ring fort, ogham stones, a sundial which shows which not only shows the time but date, month, solstices and equinoxes.
Native wild flowers are scattered through 11 acres of woodland and meadows. The Celtic Gardens, set round a lake, are a botanist's delight.
HELEN DILLON'S SEASIDE GARDEN, MONKSTOWN, CO. DUBLIN
The description 'hidden gem' is often used with tourist attractions. You'll even hear places like Carrickfergus Castle referred to as such — although it's hard to see how a massive Norman castle can in any way be described as 'hidden'.
But Helen Dillon's garden at the seaside in Monkstown truly qualifies.
The gardener and broadcaster has covered the gardens in exotic flowers and shrubs including rare specimens such as Chinese yellow banana plants, alliums, Marlborough rock daisies and lady's slipper orchids.
MOUNT STEWART HOUSE, CO. DOWN
Mount Stewart House, standing on the western shores of Strangford Lough, boasts a subtle beauty. These beguiling gardens are generally acknowledged as one of the great horticultural collections of Europe. Seventy-eight acres comprising formal areas, terracing, pergolas, pavilions, woodland and a water garden encircle a large lake — as well as quirky, mythical, animal sculptures. This sheltered habitat has the serendipity to enjoy a subtropical local micro-climate. If you planted a walking stick here it would grow. This is the least-visited of the National Trust's many houses, solely, we must assume, because of its remote location.
MOUNT CONGREVE GARDENS, CO. WATERFORD
OK, here are Congreve's statistics: over 3,000 different trees and shrubs, more than 2,000 rhododendrons, 600 camellias, 300 Acer cultivars (maple), 600 conifers, 250 climbers and 1,500 herbaceous plants. This is all set in 70 acres of woodland garden that includes a four-acre walled garden. It's internationally recognised for its rare species of plants and also its plant nurseries — and the birdsong alone makes it one of the great days out in Ireland.
KILRUDDERY GARDENS, CO. WICKLOW
In the middle of the country, Kilruddery House has been the home of the Earls of Meath for 350 years — somewhat confusingly, it's in Co. Wicklow. Situated in a postcard-grade valley between Bray Head and the Little Sugar Loaf, the gardens have changed little in 300 years, and the sense of history is palpable. Small wonder that painters, writers and poets have all been moved to express their admiration of this lovely place.
MOUNT USHER GARDENS, CO. WICKLOW
Mount Usher Gardens offers ever-changing scenes as the seasons steal through its bucolic acres, which boast some 5,000 species. Magnificent magnolia trees are worth the trip alone, and anyone here could take the risk of promising you a rose garden — for Mount Usher's rosaceae exhibition is truly a classic of the form.
KYLEMORE ABBEY WALLED GARDEN, CO. GALWAY
This six acre Victorian walled garden was built between 1867 and 1871 and boast some 5,000 species. It is particularly noted for its fuchsia — but if for some inexplicable reason fuchsia doesn't grab you, you've another 4,999 species to keep you interested. Guided tours of the grounds, the abbey and a gothic church are all part of the deal
ALTAMONT GARDENS, CO. CARLOW
Co. Carlow is, you might feel, somewhat unfairly endowed with beautiful gardens. It may be the second smallest county in Ireland — but it knows how to do flowers. Its mild climate has made it a veritable heaven for gardens and gardeners.
The great behemoths of the tree world, the redwoods, thrive here. Dawn Redwood, although sounding like a Nashville country singer, is a sequoia from Manchuria in China. This Chinese takeaway is a thing of wonder to behold, as the sun glints through its wafer thin, multi-coloured needles.
HUNTINGTON CASTLE, CO. CARLOW
In the south of Carlow lies Clonegal, and the splendour of Huntington Castle. Packed full of peculiarities, its magnificent stand of palm trees gives the place the ambience of a Moorish palace rather than an Irish fortress. Think Alhambra rather than Anglo-Normans. The manicured lawns of Huntingdon are marked out by the dark green hulks of Irish yew, a hybrid developed in Florence Court, Co. Fermanagh.
GARINISH ISLAND, CO. CORK
The warm waters of the Gulf Stream first wash Ireland's coastline on its south-westerly shores. Garinish (sometimes spelled Garnish) Island, off the coast of west Cork, takes full benefit of it. For a few months each year the island can lay claim to being one of the most stunning garden destinations. Home to an extraordinarily exotic display of horticulture, Garinish lies in the sheltered waters of Bantry Bay.
The Gardens are home to sub-tropical plants and shrubs — thanks to the mildest of climates — with the added bonus of soft focus views across the last bit of Europe before it plunges into the Atlantic.
WILD ATLANTIC WAY
THE WILD ATLANTIC WAY is a 1,500-mile trail stretching from the Inishowen Peninsula to Kinsale, Co. Cork. This is Ireland's very own Route 66, its Great Ocean Road, its Highland Way.
Europe's finest long distance touring route stretches along the western seaboard, along a coast so gnarled and indented that even a Norwegian pining for his fjords will have his homesickness allayed.
With the intoxicating tang of sea-salt in the air, it takes in some of the country's most spectacular coastal sights providing Discovery Points allowing the visitor to make the very best of the area.
Prosaically speaking the route passes through or skirts along the margins of nine counties and three provinces, with attractions from culinary to cultural, and from moonlit kayaking to coasteering.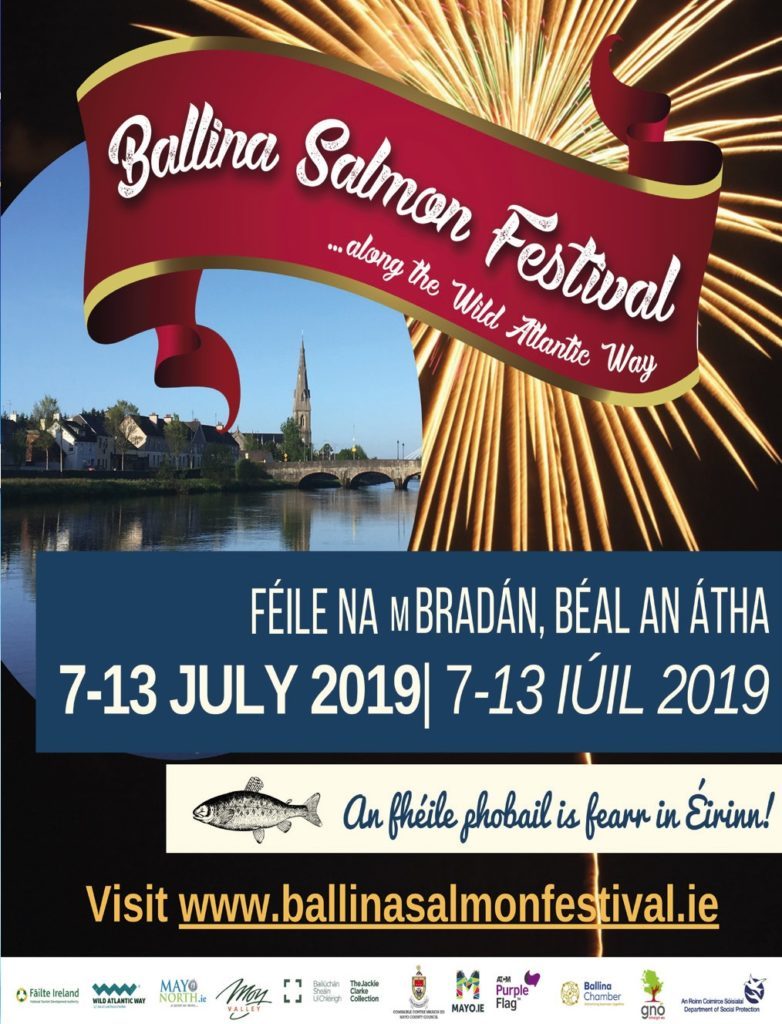 But it's more than that. This is an odyssey through Ireland's history, its stories, and its heritage.
The route, which hugs a snarling coastline of raw beauty, passes great sea cliffs, pastel-painted villages, traditional music pubs, misty islands and ancient monasteries. The Wild Atlantic Way weaves its way past the peaks of the Blue Stack Mountains, on to the Slieve League Cliffs, with a drop of almost 2,000 feet into the sea, and then south west to Sligo Bay. Discovery Points here include the Streedagh Spanish Armada Walk. A fascinating slice of Irish (and Anglo-Spanish history) is vividly brought alive here — with spectacular scenery as a rugged backdrop to the story.
Mayo just about has something for everybody: the Knock shrine and Croagh Patrick for contemplation, The Quiet Man industry at Cong for film buffs, and of course Clew Bay itself, with the formidable crags of the Nephin Beg range nudging the Atlantic. Nowhere in Ireland resonates with more unchanging tradition than here in the West.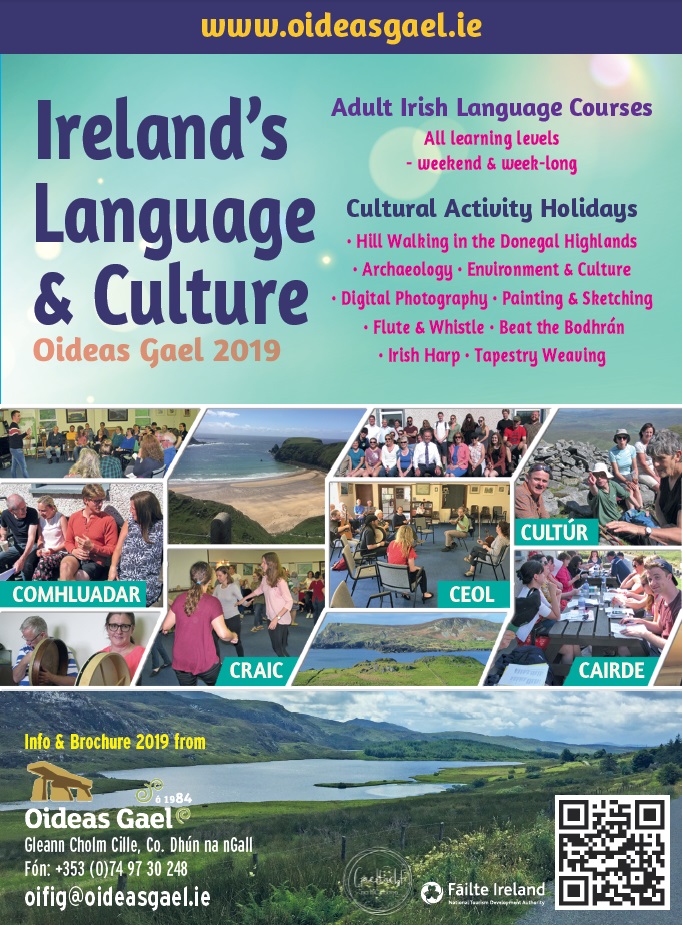 most culturally aware cities in these islands, with art festivals, music recitals, local food festivals and traditional sessions. Its rugged coastline, craggy mountains and lonely moorlands are perfect places to escape the hubbub of modern life.
In Clare the Wild Atlantic Way threads its way along a coastline that has inspired songs, poetry and great art. Small wonder. The Cliffs of Moher are where Europe comes to an abrupt end in spectacular fashion.
Clare is also home to that other geological wonder, the Burren. Heavy duty weather has been battering this limestone escarpment for a million belligerent years, producing a landscape which is dramatic, uncanny and at time downright improbable. As shadows lengthen of an evening, crazy geometric patterns in the rock formations dance in the twilight. That's even before having partaken of any hospitality in the area's world famous pubs.
THE 7 WONDERS OF THE WILD ATLANTIC WAY
Fanad Head, Donegal was voted the second most beautiful beach in the world recently. Mostly for the scenery not the balmy climate.
Ashford Castle is an essential stop along the Wild Atlantic Way. In the heart of Quiet Man country in Cong, this is one of the country's most majestic castles with dramatic views over Lough Corrib. Originally built over 700 years ago, much of what is now occupied dates back to Victorian times. Expect vaulted roofs, stone-flagged floors, and mediaeval armour all over the place. Oh, and the odd ghost. The castle is, of course, haunted.
The Cliffs of Moher are where the Old World plunges dramatically into the sea. The Great Wall of Thomond has a drop of some 700 feet into the Atlantic Ocean in dramatic. Star of postcards, adverts, selfies, and countless films, the Cliff of Moher are still the dog's bollards when it comes to cliff hangers. For the best views walk up to O'Brien's tower and look south. Some guide books record that "on a clear day you can see the Aran Islands". Listen. On a clear, if you stand on your tiptoes you'll just about see Boston.
Valentia Island attracts visitors for myriad reasons — the views, the fishing, the hiking, the trans-Atlantic cable, and the craic.
Drumcliffe Cemetery is the last resting place of one of the English language's greatest poets, William Butler Yeats (pictured above). Even his name sounds like a piece of poetry. But the Sligo scenery is enough to wake the muse in anyone.
Dursey Island, lying at the southwestern tip of the Beara Peninsula, is accessible by Ireland's only cable car — and the only one in Europe which crosses sea. Each cable-car takes six people — or one cow.
The Blasket Islands, vacated by the indigenous population in 1953, are renowned for their historic storytellers. Today you can visit the Blasket Centre to hear the poignant story of its people. As the native author Tomás Ó Criomhthain said: "I have written minutely of much that we did, for it was my wish that somewhere there should be a memorial of it all, and I have done my best to set down the character of the people about me so that some record of us might live after us, for the like of us will never be again."
NORTHERN IRELAND'S TOP 10
NORTHERN IRELAND is today firmly on the international tourist map. Game of Thrones was filmed extensively in the North, making places such as Dark Hedges in Co. Antrim, Downhill Beach in Co. Derry, the Cushendun Caves and Tollymore Forest in Co. Down have become well known to millions of viewers worldwide.
In what has become the most successful television series of all time, the mythical lands of Westeros, Lordsport, King's Landing and the Dothraki Grasslands have all been shot in the Six Counties.
The attractions of the North will be underlined in July when the Open Championship attracts the world's finest golfers to the Royal Portrush.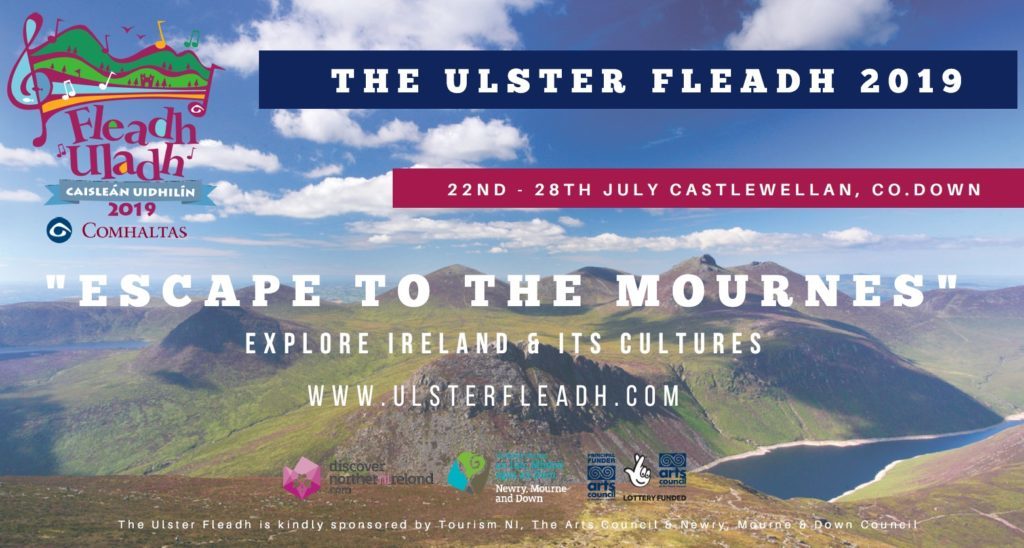 But aside from games of golf and Game of Thrones, Northern Ireland has so much to offer. We pick out our top ten unmissables:
Slieve Donard
Wander along the four mile long strand of Newcastle, Co. Down, dominated by Northern Ireland's highest peak, Slieve Donard standing at 2,790ft. This is where "the Mountains of Mourne sweep down to the sea", and a spectacular sight it is. The path that leads to the top of the highest peak in Ulster's nine counties begins at the southerly end of the strand, in Mourne Park. It's about a foot above sea level, so you've only another 2,789 feet to go.
Devenish Island
This island in Lough Erne, some 4km from Enniskillen, has the most extensive remains in Northern Ireland of early Christian settlement, complete with round tower, monastery and shrines.
The Causeway Coastal Route
The Causeway Coastal Route from Belfast Lough, along the Antrim coast to Lough Foyle in Co. Derry is Mother Nature in one of her wilder moods. Natural wonders, great seascapes, elemental and empty land. Reckoned today to be one of the most spectacular routes in the world, the road is regularly put in the same company as the San Bernardino Pass in the Alps or the Monterey- Carmel coast road. Today it has been made even more famous because of locations associated with Game of Thrones, notably Ballintoy Harbour and Dunluce Castle.
Titanic Belfast
Titanic Belfast is an eye-catching monument to Belfast's maritime heritage. On the site of the former Harland & Wolff shipyard in the city's Titanic Quarter, this is where the Titanic was built. The story is explored from every angle —hitting the iceberg required a rigorous application of Sod's Law; everything that might have gone wrong with this floating Downton Abbey proceeded to do so.
St Patrick's Grave
You get three saints for the price of one at St Patrick's Grave at Down Cathedral in Downpatrick. According to legend, Ireland's other two patron saints — Brigid and Colmcille — also lie here.
Belfast Murals
Impressive and thought-provoking, the republican murals in West Belfast have been 40 years in the making. In a spirit of evenhandedness, see if you prefer the loyalist murals in East Belfast. Keep the verdict to yourself, mind.
Bushmills Distillery
Whiskey is a Gaelic word, so no surprise about its long history in Ireland. Treat yourself to a dram in the world's oldest distillery in Bushmills. Bushmills has been making the 'cratur' officially since 1608, unofficially much longer, and in the hillsides round about, even longer. Outlets for the silky, smooth drink are easy to find, most notably the Bushmills Inn. In the centre of the famous whiskeymaking village, this inn dates from the 17th century – so old world charm is guaranteed – as well as open turf fireplaces, gas lamps, and antique furnishings.
Giant's Causeway
For centuries a geological wonder known only to kelp gatherers and shepherds, the 40,000 columns of basalt are today one of Ireland's three UNESCO World Heritage Sites. The tallest columns, collectively known as the Giant's Organ, are 12metres high. Other formations are known as the Giant's Granny, the King and the Nobles, and the Chimney Pots. A small bus will take you from the visitors' centre to the main area of rocks where, once your mind has been de-boggled, you can contemplate on its origins at length.
The Walls of Derry
Enclosing the ancient city of Derry, the tumultuous history of this haunting city is etched in these old walls, amongst the most complete anywhere in Europe. The route begins at the Guildhall with its fine stained glasswork illustrating the city's history past the Harbour Museum, and on to St Columb's Cathedral, Derry's oldest building.
Tyrone's Standing Stones
Stop off at the Creggan Visitor Centre and ask for directions to the 44 monuments "of prehistoric significance" within a 5-mile radius of the centre. Neolithic tombs, cairns, and standing stones await you.
A GLASS ACT
The House of Waterford Crystal has been named as the 'Best Ireland's Ancient East Tourism Experience (Large)' at the Irish Tourism Industry Confederation (ITIC) Awards. We have a quick look at the experience, as well as enjoying a wander round the city
WATERFORD is the oldest centre of continuous urban settlement in Ireland — as early as 795AD Viking raiders were mounting attacks on monasteries and settlements in the neighbourhood — these were mostly young Norsemen, basically on their gap year wreaking havoc.
But after a while, as the raiders matured and the fruits of their raiding were fully appreciated, they realised that actually settling in Waterford – with its sheltered harbour and mild climate – made a lot of sense.
Consequently the area became their new home — as well as a centre of excellence for buccaneers, pirates and general ne'erdo-wells. The men from the North knew it as Vedrarfjord, meaning "haven from the windswept sea" or "fjord of the rams" — depending on which Dane you ask.
From Vedrarfjord it was a small step — etymologically speaking — to Waterford. Before long, in 914 to be exact, the great Viking adventurer and pirate Ragnall made his base here, and the future of Waterford was assured.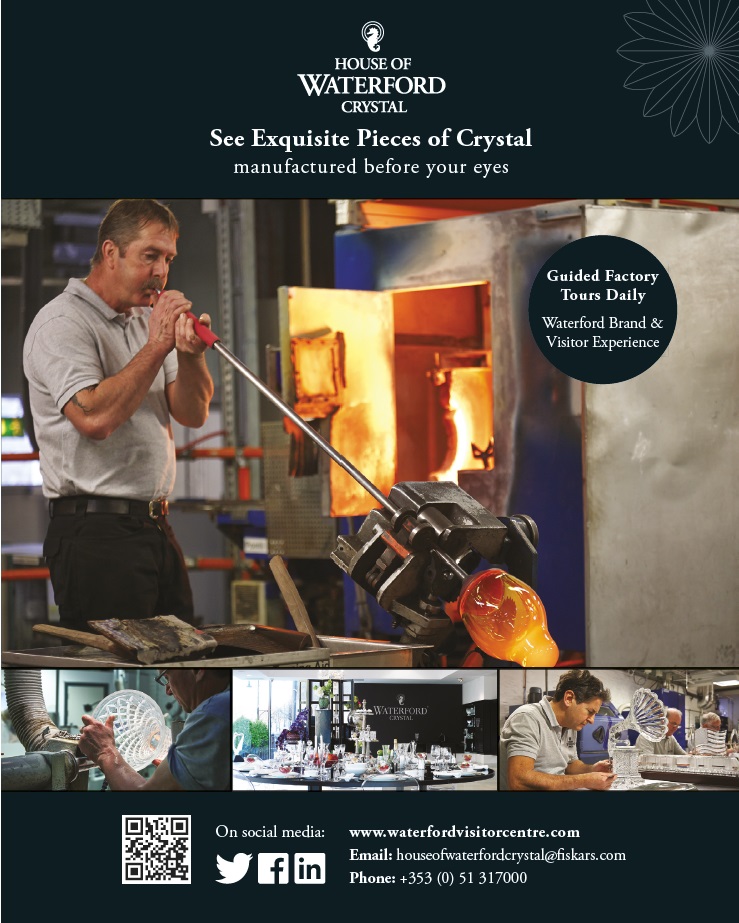 Ragnall was the grandson of Ivor the Boneless. Apparently the grandfather was impotent, hence the name — this was back in the time when that sort of thing was bandied about in public. A cruel era indeed.
Today Ragnall's Tower — now known as Reginald's Tower — still stands, and the distinct Viking street plan which survives until today, developed round it. So, this area of Ireland's Ancient East has seen its fair share of history. A walk along the quayside of Waterford, or down by the river will give you a breath of a very ancient back-story. You might imagine — if you listen carefully — the sound the long ships pounding upriver to the sound of a beating drum; or on the breeze you might just be able to catch the shouts and roars of the Cromwellian troops as they besieged the city in 1649.
The hills, streets and alleyways of Waterford saw the Dominicans founding their friary, gangs of labourers dragging rough hewn stones across the Suir to build the city's walls, and the pretenders to the British throne, Perkin Warbeck and Lambert Simnel, massing with their forces outside the city gates. Both bids for become King across the Irish Sea ultimately proved unsuccessful. Still, nobody wants a King Lambert or a Prince Perkin, do they?
Today Waterford's name is known throughout the world. Connoisseurs of the finer things in life on every continent know that Waterford Crystal is the premium glassware available. To be fair, unlike the Vikings, many of these are probably hazy about where in Ireland Waterford is; some are even surprised to find that it is in Ireland.
At the House of Waterford Crystal in the heart of the Viking Triangle you can take a guided factory tour — which takes approximately one hour — during which you'll get to understand each stage of production.
You'll hear the entire story of Waterford Crystal from its beginnings in the 18th century to its current position as the brand leaders in the glass world. You'll also learn about the whole production of glass making — the craftsmen in front of roaring furnaces transforming molten crystal into elegant, intricate shapes. The raw materials — potash, enamel, silica and lead — are heated, blown, shaped and engraved by an army of craftsmen. You'll see how Waterford Crystal pieces are crafted from initial design right up to the final engraving of the piece.
Every year the House of Waterford Crystal melts more than 750 tonnes of crystal, using traditional and cutting-edge manufacturing techniques. On completion of the tour, visitors can experience over 12,000 sq. ft. of crystal heaven in the largest retail and brand showcase of Waterford Crystal in the world. The retail store represents everything the company makes in crystal, including a showcase on golf and other sports, a major part of their international business.
The main feature in the retail store is a centre dining table, with 12 Waterford Crystal Chandeliers on display. There's a piece for every budget, from candelabras to sleek, contemporary-designed wine glasses.
For further details on the tours available all year round visit www.waterfordvisitorcentre. com or call 051 317000.