IN JANUARY we asked you to send us an original short story, poem or piece of writing with an Irish theme of up to 1,000 words.
And you did.
Over the last few months we have been inundated with entries for this year's Irish Post Listowel Writer's Week writing competition.
The winner gets a trip to the prestigious Listowel Writers' Week in Co. Kerry, which takes place June 1-5 plus €500 in prize money.
The winning piece of work will also be published in The Irish Post.
Advertisement
Last year's winner Julie Nugent, from Solihull, said: "Winning the competition was a lovely surprise.
"My family and I enjoyed a fantastic tip to Listowel where I was lucky enough to meet literary heroes like Colm Tóibín and Anne Enright.
It was a fabulous opportunity to meet others with a passion for writing."
Read last year's winning entry here.
Our judges are currently working their way through the entries for 2016 with a winner due to be announced in early May.
For more details about the competition prize and our sponsors click here.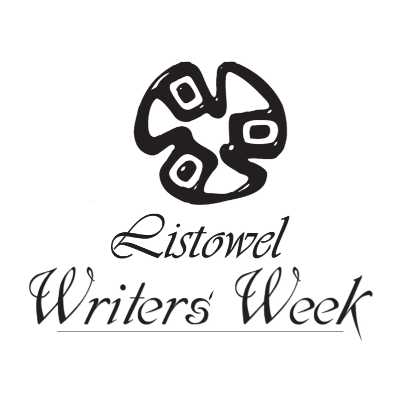 Advertisement
Meet the 2016 Irish Post Listowel Writers' Week writing competition judges:
Siobhán Breatnach, Editor-in-Chief, The Irish Post
Siobhán Breatnach is a digital and print journalist with over 10 years' experience in regional and national press in Britain and Ireland.
Originally from Co. Waterford, she is a University College Dublin Law graduate and holds an MA in Journalism and Society from the University of East London (UEL).
A former Irish Editor for the Daily Star Sunday in London, she is a guest lecturer in Journalism at the School of Arts and Digital Industires at UEL and has contributed to national publications such as the Sunday Business Post and Irish Examiner.
A native Irish speaker, she began her media career as a news reporter and entertainment editor at the Sligo Weekender and has previously featured on TG4, RTÉ and UTV as well as other national and regional broadcasts.
Katy Harrington, Digital Editor, The Irish Post
Advertisement
Katy Harrington is writer and journalist with seven years' experience writing for Ireland's top broadsheets The Irish Times,  Irish Examiner and  Irish Independent.
She has a popular weekly column in the Sunday Independent, which details her misadventures in the world of dating.
Before starting her career as a magazine editor and features writer she studied English in UCC, and later received an M.Phil in Literature from Trinity College, Dublin.
Her thesis documented the vast number of wildlife which appears in the poetry of W.B Yeats.
She moved to London form Cork in late 2010 and joined The Irish Post as Digital Editor last year.
Joe Horgan, Poet & Writer
Joe Horgan was born in Birmingham of Irish parents and now lives in Cork.
Advertisement
He has written a weekly column for The Irish Post since 1999.
A past winner of the Patrick Kavanagh Poetry Award he is the author of four books - one of which was serialised on RTÉ Radio One.
He is currently a Contributing Editor at Bogman's Cannon.com and will be a featured reader at this year's Cork International Poetry Festival.
Anne Marie Scanlon, Author & Journalist
Anne Marie Scanlon is an Irish writer and journalist who has contributed to publications in Ireland, Britain and the US including the Sunday Independent, The Telegraph, The Evening Herald, Woman & Home, Essentials, Image, Woman's Way, Prudence and The Irish Post, as well as broadcasting on RTÉ, the BBC and radio and TV in America.
Anne Marie is the author of It's Not Me… It's You! (A Girl's Guide to Dating in Ireland), has contributed to several anthologies including last year's What I Wish I'd Known: The Truth About Motherhood and is co-founder of The Mammy Monologues.
Professor Peter Shirlow, Director of the Institute of Irish Studies, University of Liverpool
Advertisement
Professor Peter Shirlow is the current Blair Chair and Director of the Institute of Irish Studies at the University of Liverpool.
Having completed his PhD in Geography at the University in the early 1990s, previous roles include Deputy Director of the Institute for Conflict Transformation and Social Justice at Queen's University, Belfast.
His research interests focus on the themes of political violence, post-conflict transformation, policing and community.
He has published more than 80 pieces of work on these issues. His co-authored book Abandoning Historical Conflict? won the PSAI Brian Farell Prize in 2011.