"MUSIC in the family was part and parcel of things – I spent years singing in choirs and entering Feis Cheoils and singing in church and all the rest."
Síle Seoige is best known as one of Ireland's most popular presenters but had TV not come calling perhaps a career in music might have been her thing.
"I was your quintessential choir geek," she jokes. "I love a good old sing-song. I used to run to choir practice. I love to sing.
"I couldn't even begin to imagine a day I wouldn't listen to music. I think it would affect my mental health to be honest."
Growing up in the Gaeltacht in the West of Ireland, if she wasn't singing from a hymn sheet, she was playing the fiddle, though, with a laugh, admits she wasn't ever destined to be a master violinist.
She is, however, full of praise for those who have mastered the art of performing. The Gloaming for one – a group formed in 2011 by Martin Hayes, Iarla Ó Lionáird, Caoimhin Ó Raghallaigh, Dennis Cahill and Thomas Bartlett to mix traditional Irish music with jazz and contemporary classical.
"I used to play fiddle, badly, when I was a kid myself, so much so that I'm sure the entire house would clear out when I wanted to practice," Seoige jokes.
"So I've always had a respect and a love for instruments and I think the way Martin Hayes plays is pure and utter magic. When I hear him, I'm transported to another place.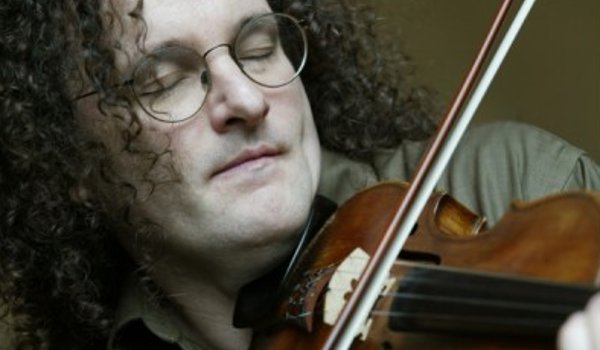 "He's a very distinguished east Clare way of playing it. Then you have Iarla Ó Lionáird and his voice. When those guys came together, they were destined to be and there's something very special about what they offer musically.
"I think it's so innovative, although yes it's traditional, it's incredibly modern and incredibly current. I think their music is a real experience. It's a real gift when you can offer that."
The Galway woman, who last August welcomed son Cathal with partner Damien O'Farrell, has been lined up to co-host the first ever Irish Post Music Awards in Killarney this summer.
Supported by IMRO, the Music Awards will bring the best Irish performers to fans in Ireland.
Ten of the country's top acts will perform under one roof for one incredible night of Irish music in the INEC on June 7.
Seoige will take to the stage alongside co-host, Tyrone singer-songwriter Malachi Cush.
"I'm really relishing the thought of it and it will be really great to work alongside Malachi and see all the great acts on the night," she says.
"It's always fun to be involved in big shows like that, where you're doing something exciting and new. There's that sense of a buzz between everyone involved."
With awards in nine categories, including Best Country, Best Folk and Best Pop/Rock, a Lifetime Achievement Award will also be revealed on the evening.
Best Singer/Songwriter, Best Album and Best Single will be honoured too, alongside a Best Indy Award and Outstanding Contribution to TV/Radio.
"We're known around the world, not just for great music but for great storytelling, great artistic ability," she says.
"I think, as a country, we're relatively small in size when you look at other countries and populations and all the rest, but we've made our mark across the world for many different reasons in a variety of different fields, from building sites to providing stories and music.
"I think it's part of the Irish identity, heritage and culture, which is celebratory, and not celebratory when obviously things are great, but in expressing deep emotion and everything from deep sadness to grief to joy.
"Irish people probably do it better than anybody else."
Seoige is also full of praise for singer Imelda May, who was last year's Irish Post Artist of the Year Award winner.
"As people we're very passionate, I think we have a lot to say, we've such a rich and painful past, that certainly we can draw on that, and that has filtered down through the generations," she says.
"And safe to say you have incredible artists, the likes of Imelda May, who, when she sings, gives me goose bumps. You've singers and bands still to this day who have a way of tapping into that deep emotion.
"We have such a wealth of history and old songs with that. I remember seeing a gig with her years ago, back in the day when she was still in the zone of making it, it was a small intimate gig and you know when you just know you're in the presence of an absolute star.
"What I love about her is that she's never lost her accent, her sense of identity.
"And I think that's what makes her such an incredible artist, she's so connected and it's so authentic and I think that's why singers and bands succeed – it's because of their authenticity."
The Irish woman wants to encourage a love of music in her young son, who's already shown he's fond of a note or two - even influencing his mother's taste in music.
"Both myself and my partner sing to Cathal and have done so since he was a baby. It's interesting how there are certain songs I'd sing that he knows are very familiar, especially late at night if he's not settling.
"He's a big song of the Christy Moore song Beeswing, he absolutely adores it and Raglan Road funnily enough.
"Like everything else, you're only getting to know this little being but what I'd like to try is allow him to discover what he would like to do and encourage that way, rather than force my own preference on him.
"I'd certainly encourage him to music because it was such a huge part...it gave me such joy growing up."
Back in the day, she says, Stevie Wonder's Superstition was guaranteed to get her up onto the dancefloor, but she jokes since becoming a mum her taste in music has undergone an overhaul.
"When I was pregnant I did up a playlist to get me moving and I found Justin Timberlake - a guy I would never normally say I was necessarily a fan of," she says.
"But that song that was in the cartoon Trolls, Can't Stop The Feeling, every time it was on the radio I would feel like moving and Cathal would kick like mad.
"So there's obviously something about the beat that made you happy and made you feel good.
"I tend to like funk for dance. But Justin Timerberlake, Can't Stop The Feeling, funnily enough, a happy song, just makes you go 'whoooo, everything's good'."
This summer's Irish Post Music Awards will showcase both emerging and established talent with Una Healy, The Blizzards and The High Kings already annouced to perform.
Set to be broadcast as part of a live 90-minute show on TG4, The Awards will honour the best artists and musicians from Ireland's music industry in front of a global audience.
"Musicians have this gift they want to share," Seoige says. "So it's hugely important to be recognised and to get that recognition at an Awards ceremony like that is so important.
"It is acknowledging, ok we don't just see you, but we hear you and we appreciate what you're offering to us and it's such a gift."
Singer-songwriter Malachi Cush will co-present the celebration of Irish music to a packed house in the Kingdom.
As a performer himself, he grew up listening to artists such as Johnny McEvoy, Van Morrison, Paul Brady and Shane MacGowan.
"They will always inspire me in some way," he says, adding that this summer's Awards are a great opportunity to bring the best of Irish music under one roof.
"An event like this is hugely important to the music industry and I believe it will benefit the industry also. When you're a singer or musician it means a great deal to be recognised by your peers and people in the industry.
"Events like this also serve as a fantastic showcase for the current music scene in Ireland, something I believe we should always be proud of and boast about at any opportunity."
Cush thinks there's a real buzz around the Irish music industry at the moment, folk in particular.
"I think the folk scene is very exciting at the moment, there has been a resurgence of talent entering the genre and it is great to see some outstanding bands like Beoga and Cuig making their mark throughout the globe," he says.
"It's so refreshing to see the enthusiasm of our youth in the music of our ancestors.
"A lot of that is thanks to musicians in towns and villages throughout Ireland passing their talent on through Comhaltas groups and other teaching arenas. Long may it continue."